Overview
Stables
Hatchery
Inventory
Wardrobe
Referrals
Settings
Seasonal Festival
World Map
Generator
Breeding Grounds
Party
Task Log
Mission Log
Quest Log
Player Trades
Trade Broker
Currency Exchange
Eggling Auction
Pick A Door
Official Games
Un-Official Games
Jinxie's Jamboree
Festival Shop
Diamond Shop
Avatar Shop
Scale Shop
Inbox
Forums
Community Polls
July 23rd, 2019

83 Online
4:39 AM
Advanced Search
Active Players on Sylestia
Category
Total
Yesterday
Players
7,863
936
Sylestia Pet Data
Category
Total
Yesterday
Pets
5,038,728
1,944
Generated
354,839
166
Captured
770,703
250
Bred
3,913,186
1,528
Statistics updated daily at midnight
Recent Announcements
Thread
Posted
Lost Grove Zone Reboot Jul 11 Lost Grove - New Theme.. Jul 9 Patriotic Event Overvi.. Jul 3 Diamond Sale and Doubl.. May 24 Lost Grove - The Forgo.. May 19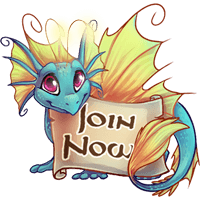 Forum Index > News and Announcements > Lupora Revamp Plan
Page 13
1, 2, 3... 11, 12, 13
Go to Page:
Author
Thread Post
MistressNyx
Level 70
Templar
Joined: 1/19/2018
Threads: 112
Posts: 1,992
Posted: 10/22/2018 at 11:07 PM
Post #121
Link: https://www.sylestia.com/forums/?thread=67676&page=12#115
Author: Sirfabulous
Time Posted: 10/22/2018 at 1:24 PM
well time to throw away my lups


Oh, why?
Elimini
Level 61
Fright Master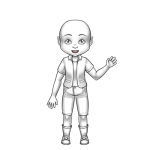 Joined: 4/20/2016
Threads: 44
Posts: 343
Posted: 10/23/2018 at 2:09 AM
Post #122
They look great!
Charlottespider
Level 66
Joined: 8/10/2018
Threads: 38
Posts: 335
Posted: 10/23/2018 at 9:46 AM
Post #123
While I am a bit baffled that people storing lots of lupora with the expectation of a full-trait-recolor and then being disappointed and losing gold is actually considered a problem -- I have nothing against adding a warning next time; it seems like a fine idea! Props to those who suggested. :)




Oddly enough i bought a bunch lups but not to regen so much as in case i like the newer look on the individual pet and if not resell to those who like the new look of lups.

However i did collect lunes so i can make my own theme designs, I didnt know it affects the economy. I am also new to all this.

to krin not quoted ..... hope you see this. All the offspring having color regen is perfect to me. I buy lups with designs i already like. So no or few regen traits hardly bothers me. Now that i know better? Hmm what to do with my regen lunes waiting for redesign. :/
Amaya
Level 70
The Kind-Hearted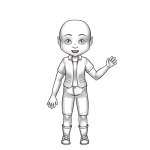 Joined: 12/18/2012
Threads: 54
Posts: 827
Posted: 10/23/2018 at 3:18 PM
Post #124
Sirfabulous I'll take them. :P

But on a serious note I support this fully. I did collect Lupora before all this but the idea of fully regenning them all seemed overwhelming so I stopped breeding. A partial regen on the ones I've got seem perfect. I'll be able to regen some and sell on the ones that don't work for me so I can get started on breeding for traits.

As to the warning, I can see why it would not be feasible because it would be hard to know exactly which traits will change slots during the revamp.
Edited By Amaya on 10/23/2018 at 3:19 PM.
Gypsycrest19
Level 60
The Kind-Hearted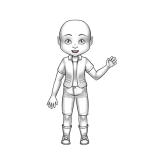 Joined: 3/31/2014
Threads: 26
Posts: 227
Posted: 11/2/2018 at 7:31 PM
Post #125
I have supported many things, I love my luporas very much. The art work, is simply beautiful, I love them.

What I really don't like, are when markings are sliced into two different tiers, and I can only choose one, and unable to have the full look back.

I also have Lupora's missing markings and mutations, and I can't fix them to what they were. And it's making it very hard, to 're-gen' them back to looking normal, and closer to their original looks, or at least a 'better' version.

I have one, missing her collar and she instead has broken shackles??? Which, aren't even showing(despite being 'visible'), just her Etheral wings are. She originally, had two traits showing, but now only one is??? I don't know, this is frustrating and not very much the way some were hoping. At least let us fix the traits to what they originally were, I don't care about getting extras traits, I'd just love for them to look close to what I originally had them as.

Examples.

Before: She had her Collar with her Wings.



After.


She's missing a trait, that should already be visible, the Broken Shackles aren't even showing on her. And all I can change on her, are her colors. I just want, to have her spiked collar back, honestly. It's why I bought her in the first place, cause it looked perfect on her. If Broken Shackles aren't going to show, what use is it to have a slot that's being used up.

I understand of the Economic Standpoint, I do. I just don't like it, when traits are switched to something else that can't be changed back. Broken Shackles and Spiked Collar are in the same mutation tier, so I don't understand why it was changed in the first place, or why Broken Shackles aren't showing up either.
Krinadon
Level 70
Guardian of the Realm
Site Administrator
Joined: 12/17/2012
Threads: 760
Posts: 11,213
Posted: 11/2/2018 at 8:10 PM
Post #126
If you haven't read through this thread yet, it should answer some of your questions:

https://www.sylestia.com/forums/?thread=67829

We don't have the artwork finished yet for Broken Shackles so that's why it's showing up blank. As soon as we have it finished and put in, Lupora with that Trait will automatically show it appropriately.

The reason we have to often splice genes with these revamps is that we did not really follow strict guidelines early on with trait allocation. It was more of a... "this slot is empty, let's throw it here!" regardless of what the actual trait looked like. This ended up with basically full body covering genes in G1, G2, and G3. Yea, there were combinations that worked fine or really well even, but there were also a ton of disastrous combinations where you couldn't even really see anything. It was just a mish mash of colors and patterns.

With the revamps, we actively try to make each slot unique and special so that all 6 slots easily work together very well and the goal is to allow 6 trait designs to be very customizable.

But, unfortunately, in doing this, a lot of original genes just won't work. We either have to move them or splice them. It's just an unavoidable part of the process.


All of that said, I am always willing to work with players after a revamp and try and fix your pets as best as I can. So you are always free to send me a PM and I can try and see what I can do to help you out.
Edited By Krinadon on 11/2/2018 at 8:10 PM.
Watercolors
Level 67
The Artistic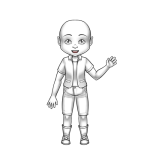 Joined: 1/29/2015
Threads: 113
Posts: 2,267
Posted: 11/2/2018 at 9:04 PM
Post #127
Speaking of mishmash combos and revamps, I began wondering about ryos. I just have a couple notes I wanted to share with you
- it seems like the fog could be completely redrawn or shaded and not mess with any traits?
- I wondered if youd switch body traits around, smaller markings going in g3, markings with lots of coverage in g1, and make g2 fog genes?
(Im thinking of how much better magma would be in g1)
- I love the ryo lineart, but will their bodies be reshaded to match the new traits?

Thank you :) Ive just been curious. I feel kinda bad posting it when we just got a revamp xD but everyones obsessing over rys for Halloween and theyre on my mind
Krinadon
Level 70
Guardian of the Realm
Site Administrator
Joined: 12/17/2012
Threads: 760
Posts: 11,213
Posted: 11/2/2018 at 9:42 PM
Post #128
Link: https://www.sylestia.com/forums/?thread=67676&page=13#127
Author: Watercolors
Time Posted: 11/2/2018 at 9:04 PM
Speaking of mishmash combos and revamps, I began wondering about ryos. I just have a couple notes I wanted to share with you
- it seems like the fog could be completely redrawn or shaded and not mess with any traits?
- I wondered if youd switch body traits around, smaller markings going in g3, markings with lots of coverage in g1, and make g2 fog genes?
(Im thinking of how much better magma would be in g1)
- I love the ryo lineart, but will their bodies be reshaded to match the new traits?

Thank you :) Ive just been curious. I feel kinda bad posting it when we just got a revamp xD but everyones obsessing over rys for Halloween and theyre on my mind


It's far too soon for me to really answer any of those questions, unfortunately. Ryori are still a couple of Revamps away and at our current pace, that's probably like 2020 or so. I really can't give any accurate answer on specifics for something so far away. =\
Go to Page:
1, 2, 3... 11, 12, 13
Go to Top
This Page loaded in 0.006 seconds.
Terms of Service | Privacy Policy | Contact Us | Credits
© Copyright 2011-2019 Sylestia Games LLC.
All names and logos associated with Sylestia are Trademarks of Sylestia Games LLC.
All other trademarks are the property of their respective owners.
For questions, comments, or concerns please email at Support@Sylestia.com.