Overview
Stables
Hatchery
Inventory
Wardrobe
Referrals
Settings
Seasonal Festival
World Map
Generator
Breeding Grounds
Nurturing Grounds
Party
Task Log
Mission Log
Quest Log
Player Trades
Trade Broker
Currency Exchange
Eggling Auction
Pick A Door
Official Games
Un-Official Games
Jinxie's Jamboree
Festival Shop
Diamond Shop
Avatar Shop
Scale Shop
Inbox
Forums
Community Polls
Advanced Search
June 3rd, 2020

119 Online
8:08 AM
Advanced Search
Active Players on Sylestia
Category
Total
Yesterday
Players
5,550
895
Sylestia Pet Data
Category
Total
Yesterday
Pets
5,663,431
2,165
Generated
411,962
315
Captured
874,430
693
Bred
4,377,039
1,157
Statistics updated daily at midnight
Recent Announcements
Thread
Posted
Spring Festival Overvi.. May 23 Mother's Day Diamo.. May 10 Sylestia Job Opportuni.. Apr 23 Nytekrie Revamp Final.. Apr 13 Easter Event Overview Apr 10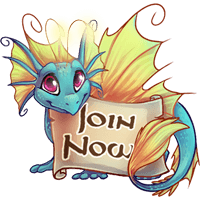 Forum Index > Official Games and Contests > 2018 Fall Festival - Themed Pet Design
Page 1
1, 2, 3... 25, 26, 27
Go to Page:
Author
Thread Post
Krinadon
Level 70
Guardian of the Realm
Site Administrator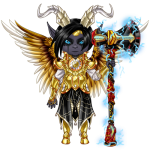 Joined: 12/17/2012
Threads: 818
Posts: 12,048
Posted: 10/8/2018 at 5:10 AM
Post #1
We are looking for help coming up with new Themed Pets for the upcoming Fall Festival (Coming in a couple weeks). You can submit Themed Pet Designs for all species.




Rules



1. Please only post one entry per species and try and keep everything to one post. You can also make sure that submitted images are sized to 250 (&size=250) to prevent designs being too small or too large. When designing your Themed Pets, the design should be anything Fall Festival influenced. So anything to do with the Fall season, holidays during the season, etc.

Guide on How to Create and Share Designs

2. All submitted designs must have been made by the poster. Please do not use other players' designs. It is both disrespectful and if we see someone posting other player's designs, you will be disqualified from this contest and receive a Forum Strike. To clarify, a Design does not equate to a Theme. Multiple players can submit, say, a "Pumpkin Lupora", as long as each player designed their own version.

3. Please do not make any negative comments in this thread, this thread is for contest entries only and not discussion.

4. Please do not reserve posts. If you reserve a post I will delete your post.

5. Please do not Ping me with your submission. Please only Ping me if you have a question.

6. The end date is October 16th at 11:59 PM server, after that the thread will be locked. Apologies for the relatively short deadline!




Prizes



Any player who has a design chosen will receive one 2-Visible Fall Festival Themed Pet of their choice (maximum of 2 total if a player has multiple selections). Winners will be PMed after the festival is over to choose their prize.

We will NOT announce which designs were chosen, so please do not ask if we are going to announce it. If a thread is created listing all of the available Themed Pets, we will provide the list to the author upon request.
Edited By Krinadon on 10/8/2018 at 11:14 AM.
Wanda
Level 68
The Perfectionist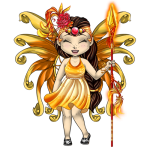 Joined: 3/10/2018
Threads: 187
Posts: 1,657
Posted: 10/8/2018 at 5:15 AM
Post #2
will add more later...

I've changed traits for each pair to show the different possibilities, color traits were not changed.

A few of these designs I've submitted to previous contests, but am resubmitting them now. I've marked them with an asterisk.


FIRST FROST ZOLNIXI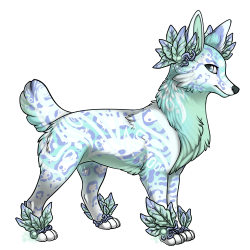 ENCHANTED RAIN AURLEON
FOGGY SKIES BULBORI
FOREST FLOOR DRAYEL *
LUMINOUS UMBRA MORRKO *
LAKE BOTTOM SYLVORPA *
FALLING LEAVES FERRIKKI
PUMPKIN SPICE MOCHA KELPARI
MOONLIT LAKE LIGHARA
TOASTED S'MORES GRIFFI
DRIED LEAVES FEALORA
PURPLE CLEMATIS AREIDINI
APPLE RAISIN PIE LUFFOX
CRUMBLING LEAVES LUNEMARA
Edited By Wandatheghost on 10/11/2018 at 1:50 PM.
AnnaHeartz
Level 70
Master Egg Hunter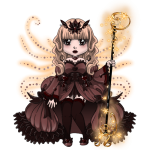 Joined: 5/22/2013
Threads: 154
Posts: 1,557
Posted: 10/8/2018 at 5:18 AM
Post #3
On few of my designs, i minimized the traits into 3-4 visible traits. But you can still see their 5-6 Visible traits version on the inspirational photos attached or in the Generator.

Underwater Ruins Ferrikki







Tarot Cards Aeridini







Wiccan Sigil Aurleon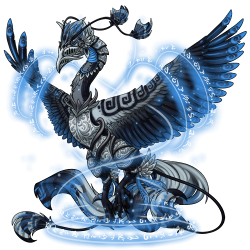 Wicca Moon Bulbori







Grimoire Draeyl







Evoking Witch Faelora







Witch's Scourge Griffi







Wiccan Herbs Kelpari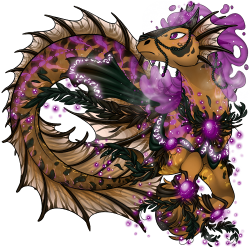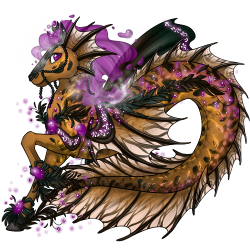 Ouija Board Lighira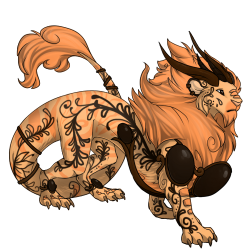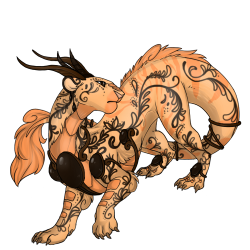 Wicca Luffox







Pentagram Lnemara







Voodoo Doll Lupora







Witch's Cauldron Morkko






Stonehenge Nephini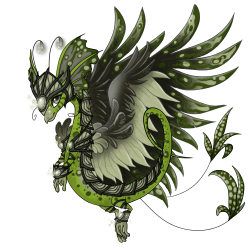 Warlock's Athame Ny'vene







Sorcerer's Ring Nytekrie







Witch's Fire Puffadore







Candle On A Skull Qitari







Crystal Ball Ryori







Wiccan Crystals Sylvorpa







Shaman Vulnyx







Dream Catcher Zolnixi

Edited By AnnaHeartz on 10/10/2018 at 5:27 AM.
Flameaurora
Level 12
The Kind-Hearted
Joined: 10/5/2018
Threads: 2
Posts: 150
Posted: 10/8/2018 at 5:21 AM
Post #4
Skeleton Nyvene/Reaper Nyvene/Death Nyvene (Halloween related)



Bluefire Ryori

Edited By Flameaurora on 10/10/2018 at 2:49 AM.
Kattya
Level 70
Trickster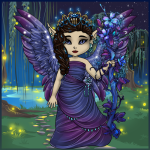 Joined: 4/16/2018
Threads: 90
Posts: 1,900
Posted: 10/8/2018 at 5:32 AM
Post #5
Candy Corn Aeridini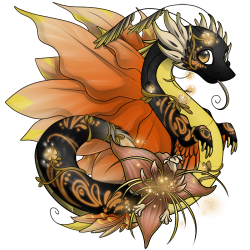 Haunted Night Aurleon
Witching hour Draeyl
Liquid ooze Fae
Blood Moon Ferriki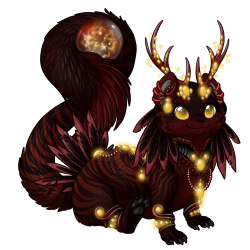 Autumn Equinox Griffi
Autumn Woods Kelp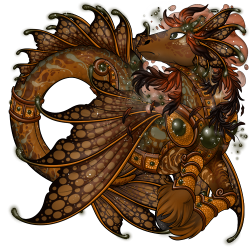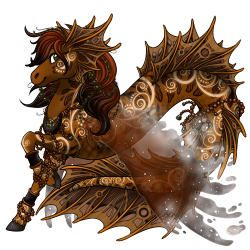 Moonlit stream Ligh
Chrysanthemum Luff
Harvest Day Lune
Skeletal Remains Lupora
Rotten Pumpkin Mork
Kale flower Nephini
Autumn Vine Vene
Voodoo Doctor Nyte
Radioactive Puffadore
Autumn Ecilpse Qit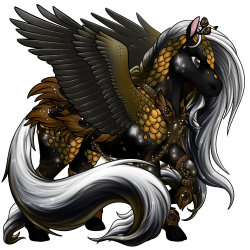 Flayed alive Ry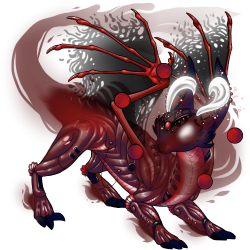 Murky Pond Vorpa
Spilled Blood Vul
Haunted Moon Nixi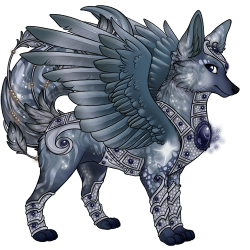 I will update Lup design after revamp
Edited By Kaita on 10/15/2018 at 7:27 AM.
Wonderfulb2uty
Level 70
The Dreamer
Joined: 4/1/2014
Threads: 96
Posts: 4,919
Posted: 10/8/2018 at 5:45 AM
Post #6
Harvest Moon Morkko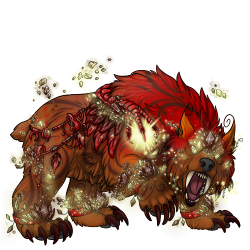 Glowworm Cave Puffadore
Mystical Magic Ryori
Edited By Wonderfulb2uty on 10/10/2018 at 5:03 AM.
Shibui
Level 70
Nature Walker
Joined: 9/4/2017
Threads: 63
Posts: 1,084
Posted: 10/8/2018 at 5:48 AM
Post #7

Spirit Realm Aeridini



Shadowed Cemetery/Eerie Graveyard Aurleon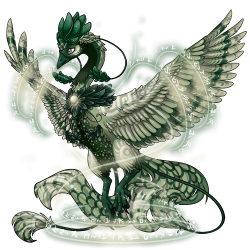 Ripening Pomegranate Bulbori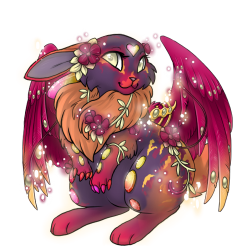 Soul Chaser/Lost Soul Draeyl



Poison Berry Faelora



Weeping Willow/Wilting Willow Ferrikki



Witch Hunter/Night Terror Griffi



Ember Geist Kelpari
(Fire Spirit)



Cave Lurker Lighira



Toffee Apple Luffox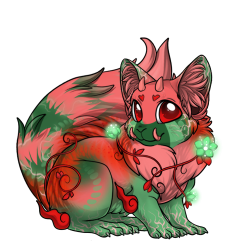 Sweet Treat/Candy Treat Lunemara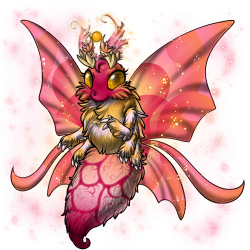 Ripe Persimmon Lupora



Rotting Tree/Gallows Tree Morrko



Herb Harvest Nephini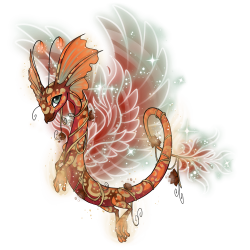 Cosmic Prism Nytekrie



Mesmerising Basilisk Nyvene



Necromantic Incantation Puffadore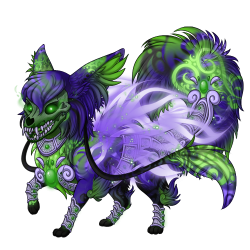 Spell Dancer Qitari



Blue Moon/Frosted Wisp Ryori



Hallowed Moon Sylvorpa



Ghost Lantern/Wraiths Glow Vulnyx



Falling Leaves Zolnixi



Edited 3:02pm, 25/10, to update Lupora after revamp! (Did not change any traits or colours, just put in the new look)
Edited By Pickless on 10/25/2018 at 3:03 PM.
Scathreoite
Level 70
Master Egg Hunter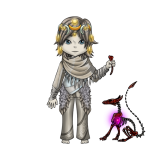 Joined: 11/2/2014
Threads: 33
Posts: 2,188
Posted: 10/8/2018 at 6:02 AM
Post #8
Spectregeist/ Spectre/ Geist Aeridini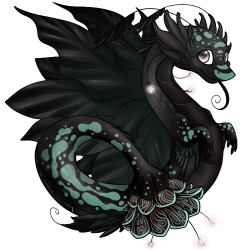 Encroaching Fog/ Ominous Fog Aurleon
Butternut Squash Bulbori
Chilling Ghost Draeyl
Warproud Knight Faelora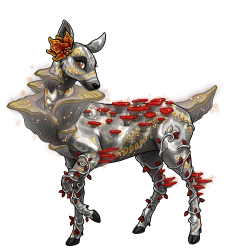 Nighthunter Ferrikki
Autumn Charm (Sedum) Griffi
Light(/White) Magic Kelpari
Blue Coral Snake Lighira
Eternal Galaxy/ Milky Way Luffox
Corpse Moth Lunemara
Indigo Milk Cap/ Blue Lactarius/ Indigo Milk Mushroom Lupora
Raven Morkko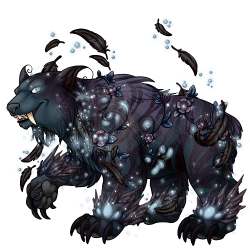 (Lake-)Lurking Beast Nephini
Red-bellied Black Snake Ny'vene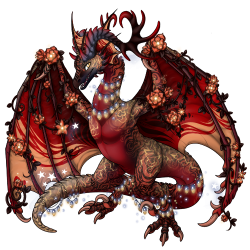 Leviathan/ Serpent Beast Nytekrie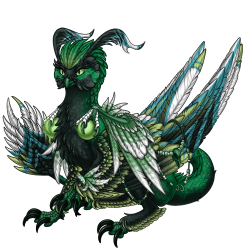 Golden Hunter Wasp/ Red Spider Wasp Puffadore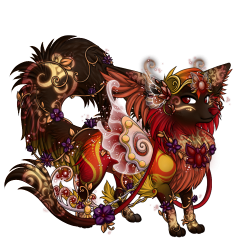 Bloodstained (Steed) Qitari
Tree Spirit(/Sprite)/ Sprite-possessed/ Sprite-plague Ryori
Albinistic/Albino Sylvorpa
Autumn Shades Vulnyx
Kitsunebi/ Ghostfire/ Will-o'-wisp Zolnixi
Edited By Scathreoite on 10/13/2018 at 8:35 PM.
Minikin
Level 70
Trickster
Joined: 4/9/2018
Threads: 95
Posts: 1,518
Posted: 10/8/2018 at 6:13 AM
Post #9
Apple Harvest Aeridini
Graveyard Bulbori
Jack-o-Lantern Ferrikki
Haunted Luffox
Emberglow Chrysanthemum Morkko
Witches' Brew Ny'vene
Dark Evening Puffador
Poltergeist Qitari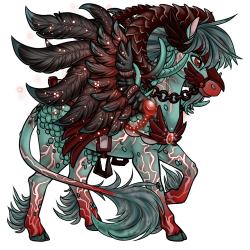 Autumn Sky Ryori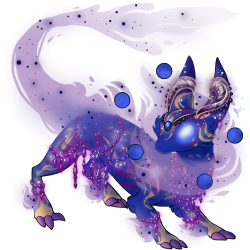 Werewolf Zolnixi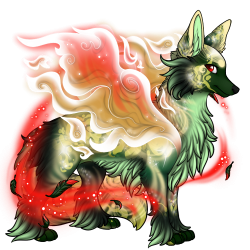 Edited By Binkybunny on 10/14/2018 at 10:07 AM.
Alchemy
Level 70
Trickster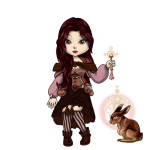 Joined: 11/6/2014
Threads: 107
Posts: 1,590
Posted: 10/8/2018 at 6:17 AM
Post #10
Decomposing Lighira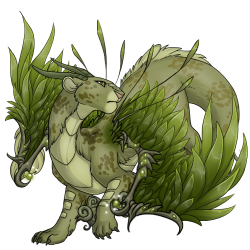 Decomposing Faelora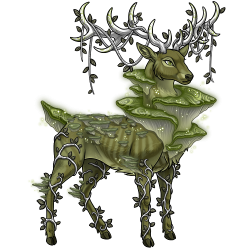 Bubbling Cauldron Qitari


Edited By Alchemy on 10/8/2018 at 6:18 AM.
Go to Page:
1, 2, 3... 25, 26, 27
Go to Top
This Page loaded in 0.046 seconds.
Terms of Service | Privacy Policy | Contact Us | Credits | Job Opportunities
© Copyright 2011-2020 Sylestia Games LLC.
All names and logos associated with Sylestia are Trademarks of Sylestia Games LLC.
All other trademarks are the property of their respective owners.
For questions, comments, or concerns please email at Support@Sylestia.com.