Overview
Stables
Hatchery
Inventory
Wardrobe
Referrals
Settings
Seasonal Festival
World Map
Generator
Breeding Grounds
Party
Task Log
Mission Log
Quest Log
Player Trades
Trade Broker
Currency Exchange
Eggling Auction
Pick A Door
Official Games
Un-Official Games
Jinxie's Jamboree
Festival Shop
Diamond Shop
Avatar Shop
Scale Shop
Inbox
Forums
Community Polls
April 19th, 2019

74 Online
3:43 AM
Advanced Search

Active Players on Sylestia
Category
Total
Yesterday
Players
9,953
1,140
Sylestia Pet Data
Category
Total
Yesterday
Pets
4,816,643
2,158
Generated
333,482
66
Captured
728,202
245
Bred
3,754,959
1,847
Statistics updated daily at midnight
Recent Announcements
Thread
Posted
Ferrikki Orb Gene Upda.. Mar 29 Fortune Week Overview Mar 15 Week of Love Overview Feb 12 Site Downtime - 1/24 @.. Jan 23 Lupora Themed Revamp Jan 19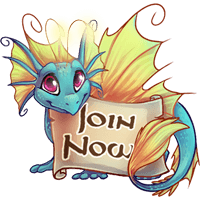 Forum Index > News and Announcements > Summer Festival Traits
Page 3
1, 2, 3
Go to Page:
Author
Thread Post
IiPurePoison
Level 61
Trickster
Joined: 1/16/2016
Threads: 52
Posts: 5,103
Posted: 8/27/2018 at 4:32 PM
Post #21
I understand you're new, so I'm gonna help you out a bit. You joined in the middle of a festival, so you will be getting lots of pings. Krin pings the whole site when there's updates or announcements. If you don't want to check them click the x button on the ping.


On another hand, I love them both, good job!
Laurnrabbit
Level 23
Joined: 7/19/2018
Threads: 10
Posts: 209
Posted: 8/27/2018 at 5:32 PM
Post #22
I love the horns!!
AC9123
Level 70
Trickster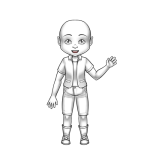 Joined: 3/3/2017
Threads: 86
Posts: 1,243
Posted: 8/27/2018 at 6:04 PM
Post #23
WOAH AWESOME! <3
Ashkaztra
Level 68
Warden of Umbra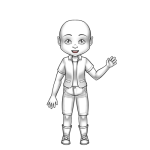 Joined: 8/11/2018
Threads: 3
Posts: 15
Posted: 8/27/2018 at 6:06 PM
Post #24
Love the horns so much I did a thing:


Go to Page:
1, 2, 3
Go to Top
This Page loaded in 0.012 seconds.
Terms of Service | Privacy Policy | Contact Us | Credits
© Copyright 2011-2019 Sylestia.
All names and logos associated with Sylestia are Trademarks of Sylestia.
All other trademarks are the property of their respective owners.
For questions, comments, or concerns please email at Support@Sylestia.com.