Overview
Stables
Hatchery
Inventory
Wardrobe
Referrals
Settings
Seasonal Festival
World Map
Generator
Breeding Grounds
Party
Task Log
Mission Log
Quest Log
Player Trades
Trade Broker
Currency Exchange
Eggling Auction
Pick A Door
Official Games
Un-Official Games
Jinxie's Jamboree
Festival Shop
Diamond Shop
Avatar Shop
Scale Shop
Inbox
Forums
Community Polls
February 16th, 2019

143 Online
1:42 AM
Advanced Search

Active Players on Sylestia
Category
Total
Yesterday
Players
9,751
1,230
Sylestia Pet Data
Category
Total
Yesterday
Pets
4,685,272
2,508
Generated
328,768
100
Captured
713,836
268
Bred
3,642,668
2,140
Statistics updated daily at midnight
Recent Announcements
Thread
Posted
Week of Love Overview Feb 12 Site Downtime - 1/24 @.. Jan 23 Lupora Themed Revamp Jan 19 Ongoing Updates Jan 10 Winter Festival Pet Tr.. Jan 7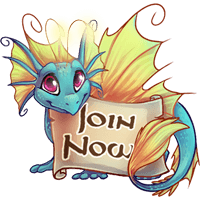 Forum Index > News and Announcements > Perfume Changes
Page 3
1, 2, 3
Go to Page:
Author
Thread Post
Varyntha
Level 70
The Kind-Hearted
Joined: 9/3/2014
Threads: 17
Posts: 1,172
Posted: 6/24/2018 at 11:23 AM
Post #21
Ooh, nice! :o Thank you for your answer! :D

Is there a way to tell which of them are from before the change? (Like maybe they don't stack with each other or item id numbers under a certain number?) I think most, if not all, of mine are from before since the change was only like a month ago, but I could be completely wrong since I wasn't paying real close attention to when I got them... #D.D#
Krinadon
Level 70
Enchanted Explorer
Site Administrator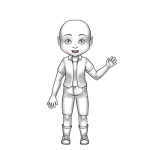 Joined: 12/17/2012
Threads: 745
Posts: 10,857
Posted: 6/24/2018 at 12:05 PM
Post #22
No. There really isn't a way to tell. Players would just have to know what they had prior to the change.
Varyntha
Level 70
The Kind-Hearted
Joined: 9/3/2014
Threads: 17
Posts: 1,172
Posted: 6/24/2018 at 12:42 PM
Post #23
Oh, okay. ^_^ Thank you for answering all of my questions! :D
Go to Page:
1, 2, 3
Go to Top
This Page loaded in 0.004 seconds.
Terms of Service | Privacy Policy | Contact Us | Credits
© Copyright 2011-2019 Sylestia.
All names and logos associated with Sylestia are Trademarks of Sylestia.
All other trademarks are the property of their respective owners.
For questions, comments, or concerns please email at Support@Sylestia.com.