Overview
Stables
Hatchery
Inventory
Wardrobe
Referrals
Settings
Seasonal Festival
World Map
Generator
Breeding Grounds
Party
Task Log
Mission Log
Quest Log
Player Trades
Trade Broker
Currency Exchange
Eggling Auction
Pick A Door
Official Games
Un-Official Games
Jinxie's Jamboree
Festival Shop
Diamond Shop
Avatar Shop
Scale Shop
Inbox
Forums
Community Polls
June 24th, 2019

157 Online
2:36 PM
Advanced Search
Active Players on Sylestia
Category
Total
Yesterday
Players
8,813
868
Sylestia Pet Data
Category
Total
Yesterday
Pets
4,982,971
1,769
Generated
351,416
44
Captured
765,805
136
Bred
3,865,750
1,589
Statistics updated daily at midnight
Recent Announcements
Thread
Posted
Diamond Sale and Doubl.. May 24 Lost Grove - The Forgo.. May 19 Working on Pet Scripts May 14 Qitari Mane Improvemen.. May 8 Spring Festival Overvi.. Apr 20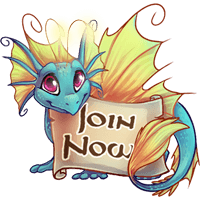 Forum Index > News and Announcements > Regarding the Spam Bots
Page 7
1, 2, 3, 4, 5, 6, 7, 8, 9
Go to Page:
Author
Thread Post
Rikaheart
Level 70
The Kind-Hearted
Joined: 5/11/2016
Threads: 15
Posts: 929
Posted: 5/3/2018 at 9:26 PM
Post #61
Thank you, Krin! I apologize for this has to happen. >.>; Especially having you to go out of your busy time to stop these stupid bots.
Amarok
Level 70
Omniscient Gardener
Joined: 4/17/2015
Threads: 93
Posts: 2,780
Posted: 5/3/2018 at 10:30 PM
Post #62
I completely missed this "fun" - It's horrible that someone would think it's a good idea to put spam bots with inappropriate links in a safe place for children. This is disgusting and whoever you are, you better pray that you are never found.

bleh :(
Edited By Amarok on 5/3/2018 at 10:35 PM.
Malikas
Level 70
Nature Walker
Joined: 12/17/2015
Threads: 43
Posts: 809
Posted: 5/3/2018 at 11:12 PM
Post #63
I'm...glad I missed the drama! I logged in and saw this message that there was a problem and also that it was solved. Swift work!
Goldennautilus
Level 66
The Kind-Hearted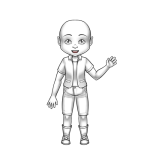 Joined: 4/30/2016
Threads: 69
Posts: 26,246
Posted: 5/4/2018 at 6:59 AM
Post #64
Link: https://www.sylestia.com/forums/?thread=60801&page=4#33
Author: NightbaneWolf
Time Posted: 5/3/2018 at 4:58 PM
what was even ON those PMs? o___O


Suspicious links, dating sites, etc. I've heard there are worse ones out there....
Snaggi
Level 26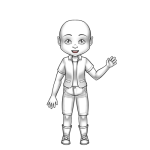 Joined: 4/15/2018
Threads: 0
Posts: 2
Posted: 5/4/2018 at 7:03 AM
Post #65
thanks for doing this. I reported the first and ignored the others.
Sleepyrat
Level 61
Joined: 4/11/2018
Threads: 6
Posts: 93
Posted: 5/4/2018 at 7:49 AM
Post #66
Yeah got three of the same message from one person and I was like "Ok either they really want my attention or they are a spam bot." Long and behold I opened the first one and I instantly came to the conclusion of a spam.

Whoever was behind this should be (in my opinion) IP banned from the site. The action was really immature and unacceptable. Kids play this game and spamming links to supposed (as in I didn't go to the link so idk but the message pointed to that direction) porn site, just no.
Edited By Sleepyrat on 5/4/2018 at 7:50 AM.
Heartsoul
Level 49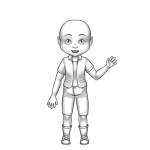 Joined: 3/22/2018
Threads: 8
Posts: 941
Posted: 5/4/2018 at 9:34 AM
Post #67
Thank you Krin!!!

Cuz I got spammed 2 times before this announcement
Edited By Heartsoul on 5/4/2018 at 9:49 AM.
Cherith101
Level 65
The Tender
Joined: 5/1/2018
Threads: 21
Posts: 670
Posted: 5/4/2018 at 10:45 AM
Post #68
thank so much for telling me krin
Edited By Cherith101 on 5/4/2018 at 10:45 AM.
Everythingman008
Level 70
The Kind-Hearted
Joined: 11/20/2017
Threads: 8
Posts: 117
Posted: 5/4/2018 at 10:56 AM
Post #69
thank you krinadon i had been sent 3 spam messages myself so im thankful you took such quick action ^w^
Hunger
Level 70
Majestic Sculptor
Joined: 11/10/2015
Threads: 0
Posts: 96
Posted: 5/4/2018 at 11:27 AM
Post #70
I wasn't even aware this was happening, I don't think I got any spam, but haven't been on much this last week, really.
Terrible that this happened here..Thanks Krin, for all your hard work you do here!
Go to Page:
1, 2, 3, 4, 5, 6, 7, 8, 9
Go to Top
This Page loaded in 0.005 seconds.
Terms of Service | Privacy Policy | Contact Us | Credits
© Copyright 2011-2019 Sylestia Games LLC.
All names and logos associated with Sylestia are Trademarks of Sylestia Games LLC.
All other trademarks are the property of their respective owners.
For questions, comments, or concerns please email at Support@Sylestia.com.