Overview
Stables
Hatchery
Inventory
Wardrobe
Referrals
Settings
Seasonal Festival
World Map
Generator
Breeding Grounds
Party
Task Log
Mission Log
Quest Log
Player Trades
Trade Broker
Currency Exchange
Eggling Auction
Pick A Door
Official Games
Un-Official Games
Jinxie's Jamboree
Festival Shop
Diamond Shop
Avatar Shop
Scale Shop
Inbox
Forums
Community Polls
January 23rd, 2019

249 Online
2:18 PM
Advanced Search

Active Players on Sylestia
Category
Total
Yesterday
Players
10,152
1,277
Sylestia Pet Data
Category
Total
Yesterday
Pets
4,629,718
2,366
Generated
325,332
270
Captured
708,137
220
Bred
3,596,249
1,876
Statistics updated daily at midnight
Recent Announcements
Thread
Posted
Site Downtime - 1/24 @.. Jan 23 Lupora Themed Revamp Jan 19 Ongoing Updates Jan 10 Winter Festival Pet Tr.. Jan 7 2018 Winter Festival O.. Dec 23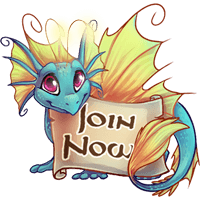 Forum Index > News and Announcements > Puffadore Rune Changes
Page 3
1, 2, 3, 4, 5, 6, 7, 8
Go to Page:
Author
Thread Post
Rixva
Level 70
Enchanted Explorer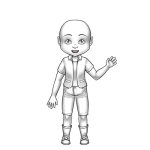 Joined: 4/20/2014
Threads: 88
Posts: 2,139
Posted: 4/5/2018 at 10:40 AM
Post #21
Link: https://www.sylestia.com/forums/?thread=59653&page=2#16
Author: Xavion
Time Posted: 4/5/2018 at 9:57 AM
Definite yes!

Although my Pharaoh Puffs look like an utter mess now, the Windchaser is way too dark... But in the longrun I can see this as being a major improvement!


Maybe give players a chance to change their G3-related colors for current Puffs?


I agree with Xavion - I think it's a great change for future designs.

Buuuuuuut, I'm really not sold on how the change looks on my existing babies. ;w;

Zuko, for example:

The intended look (left) depended on the white overlay to keep the colors more balanced, which is a very significant difference from what he looks like now (right):



I really don't like the way that dark yellow lays on his Spots. And it's not just him - all of my puffs with runes in their G3 were changed in a way I can't say I'm fond of. I guess I could dye them, but that would be a huge expense, and some of them are themed offspring (in which case, in my mind, dyeing them would completely defeat the purpose of breeding them this far).

Not sure what can be done about it, but those are my thoughts right now. If I have to live with it, I guess I'll get used to it eventually.
Reisari
Level 70
The Kind-Hearted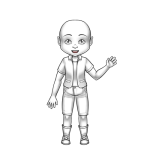 Joined: 12/29/2012
Threads: 11
Posts: 1,098
Posted: 4/5/2018 at 11:40 AM
Post #22
I like them. :)
Onedera
Level 56
Trickster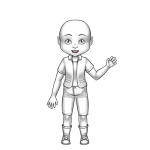 Joined: 9/16/2017
Threads: 15
Posts: 228
Posted: 4/5/2018 at 12:03 PM
Post #23
Ooo, I love these changes. They look much prettier. However, my Puffadore's runes don't glow as much as they used to. They're sorta hiding with the rest of the blues. They used to be a glowy white color.


Edited By Moondrip on 4/5/2018 at 6:54 PM.
AC9123
Level 70
Trickster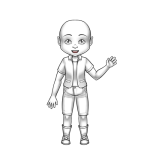 Joined: 3/3/2017
Threads: 82
Posts: 1,119
Posted: 4/5/2018 at 12:35 PM
Post #24
Awesome!
Lilacsunsetcorgi
Level 23
Joined: 4/2/2018
Threads: 0
Posts: 1
Posted: 4/5/2018 at 12:48 PM
Post #25
The new version is gorgeous!
Dragonnadder
Level 67
Nature Walker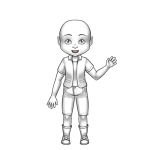 Joined: 3/17/2016
Threads: 28
Posts: 1,763
Posted: 4/5/2018 at 12:51 PM
Post #26
I definitely think this is an improvement.
ShadowKitten
Level 65
The Hallowed
Joined: 1/2/2014
Threads: 154
Posts: 1,725
Posted: 4/5/2018 at 12:57 PM
Post #27
they look so much better now XD
Dragongem23
Level 61
The Kind-Hearted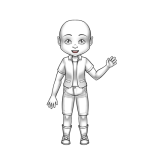 Joined: 7/19/2017
Threads: 202
Posts: 16,435
Posted: 4/5/2018 at 1:03 PM
Post #28
Beatiful

(My eyes hurt cause the red on black but ><)
8bitdiscopotato
Level 70
The Tender
Joined: 5/9/2015
Threads: 236
Posts: 1,851
Posted: 4/5/2018 at 1:06 PM
Post #29
I definitely like the brightness on this a lot better, but I do agree, it does look a little blurry on some of the traits- namely the steampunk.

But I am biased a little...I definitely love black with bright colors. xD
Silverlite
Level 62
Joined: 5/3/2016
Threads: 38
Posts: 443
Posted: 4/5/2018 at 1:06 PM
Post #30
Nice
Go to Page:
1, 2, 3, 4, 5, 6, 7, 8
Go to Top
This Page loaded in 0.009 seconds.
Terms of Service | Privacy Policy | Contact Us | Credits
© Copyright 2011-2019 Sylestia.
All names and logos associated with Sylestia are Trademarks of Sylestia.
All other trademarks are the property of their respective owners.
For questions, comments, or concerns please email at Support@Sylestia.com.