Overview
Stables
Hatchery
Inventory
Wardrobe
Referrals
Settings
Seasonal Festival
World Map
Generator
Breeding Grounds
Party
Task Log
Mission Log
Quest Log
Player Trades
Trade Broker
Currency Exchange
Eggling Auction
Pick A Door
Official Games
Un-Official Games
Jinxie's Jamboree
Festival Shop
Diamond Shop
Avatar Shop
Scale Shop
Inbox
Forums
Community Polls
December 16th, 2018

171 Online
2:09 AM
Advanced Search

Active Players on Sylestia
Category
Total
Yesterday
Players
10,315
1,679
Sylestia Pet Data
Category
Total
Yesterday
Pets
4,527,694
2,650
Generated
312,019
73
Captured
684,482
307
Bred
3,531,193
2,270
Statistics updated daily at midnight
Recent Announcements
Thread
Posted
2018 Stocking Stuffing Dec 7 2018 Advent Calendar Nov 30 New Feature - Username.. Nov 27 Black Friday Extravaga.. Nov 21 Double XP Weekend Nov 8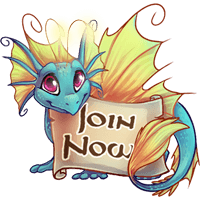 Forum Index > News and Announcements > Experimental Breeding Feature and Wild S...
Page 14
1, 2, 3... 12, 13, 14
Go to Page:
Author
Thread Post
Loralai
Level 70
The Eggstraordinaire
Joined: 10/21/2017
Threads: 6
Posts: 54
Posted: 2/23/2018 at 7:50 PM
Post #131
I absolutely love how inter-active the game designers are with the community. And it's bred a loving and supportive place here. Most of the games I've played really don't have this. Most game creators don't spend enough time with their players or playing the game and this leads to the players becoming toxic and bitter. Sylestia is truly something special.

If this breeding limit was announced way in advance alongside the items in regards to it, I really wouldn't have seen any problem with trying it out with a new species. People like to plan and the longer a seed is inside their mind, the more open they tend to be to new things.

Some of the ideas I've read in here I don't agree with such as a limit to what pets should be priced. I don't see mass breeders as a bad thing. Not many do it and it's a great boon to new players who have no idea about the breeding system. I know I bought a lot of pets but it didn't mean I got exactly as I wanted. It made me think more about what I wanted, helped me learn how to figure out all of the nuances in breeding. Looking through the market of what others offered inspired me and figure out what kind of projects I wanted to work on for myself.

I know so many things can be added while keeping certain aspects simple. It's just going to have to take a journey to fully forge those little gems out.

One thing I see as a concern is that every single pet made is kept in the system. If that truly doesn't take up much space on the server than it isn't a concern.
Animalsr4u
Level 46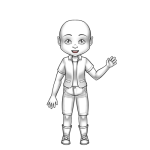 Joined: 1/26/2018
Threads: 0
Posts: 3
Posted: 2/28/2018 at 3:23 PM
Post #132
Can i get one
Go to Page:
1, 2, 3... 12, 13, 14
Go to Top
This Page loaded in 0.005 seconds.
Terms of Service | Privacy Policy | Contact Us | Credits
© Copyright 2011-2018 Sylestia.
All names and logos associated with Sylestia are Trademarks of Sylestia.
All other trademarks are the property of their respective owners.
For questions, comments, or concerns please email at Support@Sylestia.com.