Overview
Stables
Hatchery
Inventory
Wardrobe
Referrals
Settings
Seasonal Festival
World Map
Generator
Breeding Grounds
Party
Task Log
Mission Log
Quest Log
Player Trades
Trade Broker
Currency Exchange
Eggling Auction
Pick A Door
Official Games
Un-Official Games
Jinxie's Jamboree
Festival Shop
Diamond Shop
Avatar Shop
Scale Shop
Inbox
Forums
Community Polls
May 25th, 2019

256 Online
2:56 PM
Advanced Search
Active Players on Sylestia
Category
Total
Yesterday
Players
9,447
1,131
Sylestia Pet Data
Category
Total
Yesterday
Pets
4,924,889
2,004
Generated
346,566
421
Captured
761,007
217
Bred
3,817,316
1,366
Statistics updated daily at midnight
Recent Announcements
Thread
Posted
Diamond Sale and Doubl.. May 24 Lost Grove - The Forgo.. May 19 Working on Pet Scripts May 14 Qitari Mane Improvemen.. May 8 Spring Festival Overvi.. Apr 20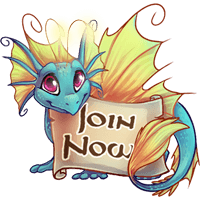 Forum Index > Games, Contests, and Giveaways > Story Writing Contest - 1st Place Nephin...
Page 4
1, 2, 3, 4, 5, 6
Go to Page:
Author
Thread Post
Bella1988
Level 60
The Kind-Hearted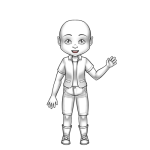 Joined: 1/27/2013
Threads: 78
Posts: 2,008
Posted: 9/7/2013 at 12:20 PM
Post #31

Vengeance Nigra

Before she could catch her breath, the lupora was on her again, nipping at her wings as he held her down. The nephini cried in pain as drips of code started to leak from her savaged wing. The lupora smacked her with a paw again, knocking her across the pit. Again. And again. And again. All the while, Gio was laughing, tears streaming down his face in mirth. He fell off his throne and one of his lieutenants to help him back up.

Now, Rachel thought to Vengeance. Suddenly the nephini was covered in a pink sheen of fairy shimmer. The lupora tried to attack, but the sparkles cut across his face, driving him back. He howled and tried to bite the little dragon again, but the sparkles formed an impenetrable field, forcing him back and slashing at his face and body. Gio had stopped laughing.

Now, Rachel thought, and the nephini began to glow with a dark purple and black light. The light coalesced in front of her face then shot out towards the lupora hitting him right between the eyes and knocking him unconscious as code oozed from the numerous wounds the sparkles had inflicted on his body. Gio snapped and sent two of his lieutenants into the pit after the tiny dragon. Vengeance hissed and shot another bolt of dark energy at each of them, vaporizing one and burning the arm off of the other.

The crowd around the pit went wild. Some began pushing towards Gio while others began a mad headlong dash for the exit. The bouncer tried to block their exit, but the crowd pulled him down and trampled him in their haste to escape the little dragon. A few people remained in a protective ring around Gio's throne, turning the frantic people away from it.

Rachel made her way from her end of the pit slowly towards Gio. Vengeance leaped out of the pit and landed on her shoulder, shooting dark energy bolts against any who came to close to her mistress. Soon Rachel was before Gio's throne. The people who had been protecting it took one look at her little dragon and ran. Gio sat stoically in his chair as the crowd thinned, disappearing into the tunnels until only the two of them and their pets were left.

"You won," Gio said, hanging his head in defeat. "What do you want?" Rachel threw back her hood and smiled, but it didn't reach her eyes. "The Mafia wants you gone," she said, allowing Gio to take in her blue eyes, white skin, and black hair. "Th-th-the Reaper? The Mafia sent the Reaper against me?" He began to laugh hysterically. "Oh, this is just too much. Who do you think set me up here, Reaper? You think I did all this by myself? You think this was my idea?!?!?" He began to grow more hysterical. "You think after the Hack, that I had the resources for something like this? I wanted none of this! None of it, I tell you!" Rachel leaped onto his chair, shoving him against the back of it with a finger as Vengeance hissed in his face, glowing blackly. "Who's your backer?" Rachel demanded. Gio wouldn't stop laughing. "Backer, backer, back me up, backer," he sang, crunching on something in his mouth. Soon white foam began to ooze from his mouth as he thrashed once, twice, then was still forever.

Rachel looked down on him in disgust, then grabbed the golden key she had seen peeking beneath his shirt. "Guess it's time to go free the others," she said to Vengeance as she jumped through the trapdoor that Gio had sent so many unwilling others through, mulling over what he hadn't said before he took his own life.
Edited By 1680 on 9/14/2013 at 1:10 PM.
Bella1988
Level 60
The Kind-Hearted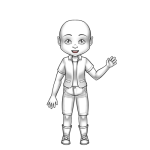 Joined: 1/27/2013
Threads: 78
Posts: 2,008
Posted: 9/7/2013 at 12:20 PM
Post #32
Reserved (probably won't need)
Edited By 1680 on 9/7/2013 at 1:00 PM.
Bella1988
Level 60
The Kind-Hearted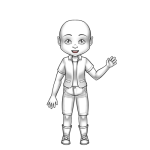 Joined: 1/27/2013
Threads: 78
Posts: 2,008
Posted: 9/7/2013 at 12:20 PM
Post #33
Reserved (Probably won't need)
Edited By 1680 on 9/7/2013 at 1:00 PM.
Bella1988
Level 60
The Kind-Hearted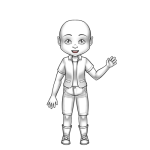 Joined: 1/27/2013
Threads: 78
Posts: 2,008
Posted: 9/7/2013 at 12:20 PM
Post #34
@Coradrawa,
Awesome creepy tale!
Coradrawa
Level 60
Trickster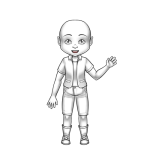 Joined: 6/7/2013
Threads: 154
Posts: 6,643
Posted: 9/7/2013 at 1:03 PM
Post #35
@Bella1988,

Thanks :3
I would of gone into more decribtion of the mum but I was worried about disturbing to many people about her poll arm and what the girl did to her.
Morrow
Level 60
Trickster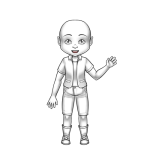 Joined: 7/27/2013
Threads: 21
Posts: 547
Posted: 9/7/2013 at 1:15 PM
Post #36
This is a story I wrote a long time ago, hope it's not too short. I wrote like 10 chapters but I think this piece could stand on its own.

No Way Back

My feet hit the ground before I was fully awake. My brain was on hyperalert- run, run, it told me, but there was nowhere to go. "Just a dream," I whispered to myself, trying to sound reassuring, but in the back of my mind, I knew my dream wasn't a normal one.

It had gone like this: In my dream I was in my house, and everything was exactly how it should have been-except for one thing. My house, moderately noisy on the best of days, was as silent as if it were midnight.In the dream, I checked my watch. It was 10:35 AM. Everyone should have been up- my brother's first band rehearsal should have started, my sisters should have been arguing and fighting over toys-but they weren't.

My house was dead silent. So, my dream-self ran downstairs to see where everyone had gone.
I saw no one, heard nothing. I ran back upstairs. Maybe my parents had left again? But why would they take my siblings? My siblings' doors were closed tight, inviting someone in but letting no one out. My brother and sister's rooms were bare and empty. My dream shifted then, and I found myself in the woods across the street from my house. I started to run: up and down the trails of dry leaves and old, fallen trees, calling for my mother, sisters, brother, anyone- still, I heard nothing except the wind whispering in the dead, skeletal trees.

Suddenly, the dream zoomed and focused on the bushes behind me, as if it were a camera and I was just watching a movie. The rustle and crackle of dry leaves was unmistakable-someone or something was in the bushes. I turned, slowly. My feet were barely moving but I was telling myself to run away as fast as I could, and never come back to this nightmarish spot. Still, my dream wouldn't let me move. My eyes couldn't close, I had to keep staring at those bushes. With another rustle of leaves, a head emerged. Not a human head, no, no, it was something much more dangerous and terrifying than that. A bear's head poked out of the bushes, and with it came the rest of the bear.

At least 8 feet tall and half as wide, the midnight black bear looked at me for a second, as if wondering if I was a plant or a small tree. I stood, paralyzed with fear, quivering from head to toe. The bear suddenly looked me straight in the eyes, as if realizing for the first time that I was an animal-no, that I was prey. I imagined that this is how a mouse would feel, staring at a human with tiny eyes, unable to move but wanting to run away with all his might.

Just as my predator attacked, I woke up, shaking and sweating. It was all I could do not to run out the door and as far away as possible. Because the last thing in my dream was the strangest of all- when I had screamed in my dream, the noise was not my own.

My mother's scream was still echoing in my ears. I checked my watch. 10:35 AM.

My house was dead silent.
Selestial
Level 70
Trickster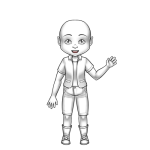 Joined: 7/9/2013
Threads: 176
Posts: 3,328
Posted: 9/11/2013 at 5:51 PM
Post #37
Stories look great so far! Remember, though, only four more days to finish them!
Lostwords13
Level 70
Vanquisher of Undead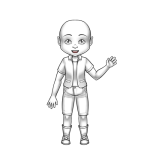 Joined: 6/16/2013
Threads: 112
Posts: 2,070
Posted: 9/13/2013 at 3:09 AM
Post #38
@Selestial,

So mine is like, super short @-@ I was having troubles coming up with a short story idea...I'm better at chapter stories XD Well, I actually came up with an idea for a chapter story, but there is a kindof prologue at the beginnign that sets the story, and I felt like it could stand on it's own. I mean, it might leave a bit of a cliff hanger, but I feel like it ends decently well as well xD Anyway, this is my entry xD I....don't have a title @-@

____________________________

Many moons ago, the land was ruled by two princesses. The eldest was wise and gentle. The people adored her, and worshiped her almost as if she were a goddess. She ruled with a kind heart and an eye towards what the kingdom needed most. The youngest was quiet and watchful. Not many knew her well, but most feared the evil they believed was possessed in her heart. But the youngest loved the people and her kingdom, possibly even more than her sister. She gave the people everything they desired, but they only wanted more and more.

Soon, the people grew weary of her many gifts. They grew bored, and the youngest princess found herself unable to account for every lustrous desire of her people. She realized with a deep sadness that her beloved people had become corrupted. She would never be able to make them happy. She realized that they only truly loved her gifts, and not her. She knew she could not force their friendships, and began to desire a new kingdom, where she could create a people who truly desired her leadership, and not only her presents.

One night, while all the kingdom was fast asleep, she stole into the darkness of night. With a voice sweet as a mother's lullaby, she sang out across the land. She called the children to her. Entranced by her lullaby, they followed her. She led them far away, where nobody would come looking. When morning came, the children found themselves alone in a new world. They quickly fell in love with their Mother Princess, and did not know any other happiness.

Eventually, their Mother Princess returned to her home kingdom, and the children, now grown, were left alone. The Mother Princess quickly forgot about them, but they never forgot about her. We still remain, waiting for our Mother Princess to return to us and love us once again.

Huntsmaid
Level 60
The Kind-Hearted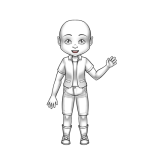 Joined: 8/23/2013
Threads: 3
Posts: 97
Posted: 9/14/2013 at 6:55 PM
Post #39
Reserved
Huntsmaid
Level 60
The Kind-Hearted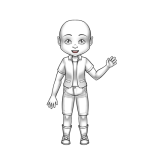 Joined: 8/23/2013
Threads: 3
Posts: 97
Posted: 9/14/2013 at 6:55 PM
Post #40
Reserved
Go to Page:
1, 2, 3, 4, 5, 6
Go to Top
This Page loaded in 0.012 seconds.
Terms of Service | Privacy Policy | Contact Us | Credits
© Copyright 2011-2019 Sylestia Games LLC.
All names and logos associated with Sylestia are Trademarks of Sylestia Games LLC.
All other trademarks are the property of their respective owners.
For questions, comments, or concerns please email at Support@Sylestia.com.