Overview
Stables
Hatchery
Inventory
Wardrobe
Referrals
Settings
Seasonal Festival
World Map
Generator
Breeding Grounds
Party
Task Log
Mission Log
Quest Log
Player Trades
Trade Broker
Currency Exchange
Eggling Auction
Pick A Door
Official Games
Un-Official Games
Jinxie's Jamboree
Festival Shop
Diamond Shop
Avatar Shop
Scale Shop
Inbox
Forums
Community Polls
August 25th, 2019

253 Online
3:44 PM
Advanced Search
Active Players on Sylestia
Category
Total
Yesterday
Players
7,135
950
Sylestia Pet Data
Category
Total
Yesterday
Pets
5,108,893
1,954
Generated
359,369
266
Captured
783,497
558
Bred
3,966,027
1,130
Statistics updated daily at midnight
Recent Announcements
Thread
Posted
Summer Festival Pet Tr.. Aug 23 Summer Festival Overvi.. Aug 9 Lost Grove Zone Reboot Jul 11 Lost Grove - New Theme.. Jul 9 Patriotic Event Overvi.. Jul 3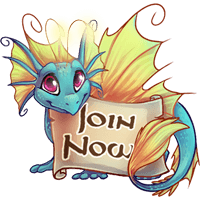 Forum Index > Official Games and Contests > 2017 Black Friday - Pick a Door #1
Page 4
1, 2, 3, 4, 5
Go to Page:
Author
Thread Post
Zenzafin
Level 60
Gingerbread Architect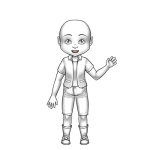 Joined: 8/13/2017
Threads: 25
Posts: 342
Posted: 11/25/2017 at 12:34 PM
Post #31
I could only do Round 1, because Round 2 would have been at 2:00 in the night. Got a "move on" and no prize :(
Leileebug
Level 35
The Kind-Hearted
Joined: 9/4/2017
Threads: 0
Posts: 4
Posted: 11/25/2017 at 12:42 PM
Post #32
Link: https://www.sylestia.com/forums/?thread=54228&page=2#13
Author: Aelingalathynius
Time Posted: 11/24/2017 at 8:11 PM
I chose door 3 in the first round, which was move on, but it wouldn't let me pick a door in round two. (I know this is after the event entirely, I was away from wifi for a bit, hence the late message). I know you can't do anything to help now, but I thought I'd let you know about the issue in case it happened to anyone else.
that happened to me too!!!!!!!!!!!!!!!! :(
Dawnglory
Level 36
Joined: 6/1/2017
Threads: 0
Posts: 5
Posted: 11/25/2017 at 1:08 PM
Post #33
When do we get prizes?
Keenbtf
Level 60
Benevolent Brewer
Joined: 11/7/2017
Threads: 8
Posts: 49
Posted: 11/25/2017 at 1:31 PM
Post #34
Says I won a wheel ticket but I never got it.
Krinadon
Level 70
Guardian of the Realm
Site Administrator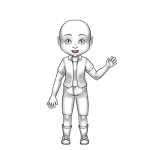 Joined: 12/17/2012
Threads: 762
Posts: 11,249
Posted: 11/25/2017 at 3:45 PM
Post #35
I have not processed prizes yet. I did not feel all that well yesterday and decided to wait until I got up today to do them - which is now. =P

So they should be processed within the next couple of hours.

And as always, if you picked a door, got a move on, but did not pick for the next round - you will win the prize of the round you moved on from.
Deidriel
Level 63
Warden of Umbra
Joined: 1/9/2017
Threads: 62
Posts: 2,161
Posted: 11/25/2017 at 4:27 PM
Post #36
Yes! I'm actually glad I got a prize in round 1 because it means that I can actually afford enough diamonds to buy the retired avatar sets I want! (I live in canada so I have to pay an extra 21 cents per US dollar)
Zapphire
Level 61
The Kind-Hearted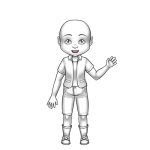 Joined: 10/6/2014
Threads: 54
Posts: 555
Posted: 11/25/2017 at 5:46 PM
Post #37
200 diamonds received! I can finally afford a new stable! Much thanks.
Hunger
Level 70
Majestic Sculptor
Joined: 11/10/2015
Threads: 0
Posts: 96
Posted: 11/25/2017 at 8:28 PM
Post #38
Oops I completely forgot about the pick-a-door :(
And the prizes were awesome, too
Well, congrats to all the winners!
Dial
Level 70
The Perfectionist
Joined: 2/24/2014
Threads: 34
Posts: 780
Posted: 11/26/2017 at 3:00 PM
Post #39
someone may have already asked this and you may have already answered, but will there be another round of black friday pick-a-door?
Krinadon
Level 70
Guardian of the Realm
Site Administrator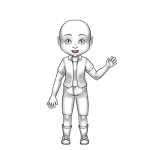 Joined: 12/17/2012
Threads: 762
Posts: 11,249
Posted: 11/26/2017 at 4:29 PM
Post #40
Link: https://www.sylestia.com/forums/?thread=54228&page=4#39
Author: Dial
Time Posted: 11/26/2017 at 3:00 PM
someone may have already asked this and you may have already answered, but will there be another round of black friday pick-a-door?


There will not I'm afraid.
Go to Page:
1, 2, 3, 4, 5
Go to Top
This Page loaded in 0.011 seconds.
Terms of Service | Privacy Policy | Contact Us | Credits
© Copyright 2011-2019 Sylestia Games LLC.
All names and logos associated with Sylestia are Trademarks of Sylestia Games LLC.
All other trademarks are the property of their respective owners.
For questions, comments, or concerns please email at Support@Sylestia.com.