Overview
Stables
Hatchery
Inventory
Wardrobe
Referrals
Settings
Seasonal Festival
World Map
Generator
Breeding Grounds
Party
Task Log
Mission Log
Quest Log
Player Trades
Trade Broker
Currency Exchange
Eggling Auction
Pick A Door
Official Games
Un-Official Games
Jinxie's Jamboree
Festival Shop
Diamond Shop
Avatar Shop
Scale Shop
Inbox
Forums
Community Polls
February 17th, 2018

271 Online
3:27 PM
Advanced Search
Active Players on Sylestia
Category
Total
Yesterday
Players
8,989
1,163
Sylestia Pet Data
Category
Total
Yesterday
Pets
3,798,007
1,686
Generated
253,812
97
Captured
570,164
279
Bred
2,974,031
1,310
Statistics updated daily at midnight
Recent Announcements
Thread
Posted
New Species: Ferrikki Feb 17 Week of Love Overview Feb 10 The Lost Grove's R.. Feb 7 Lupora Revamp Sketches.. Jan 24 Winter Festival Diamon.. Dec 23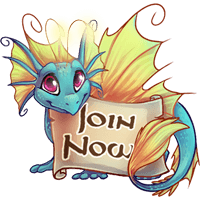 Forum Index > News and Announcements > Server Issues (Update)
Page 3
1, 2, 3, 4
Go to Page:
Author
Thread Post
Freesiaangel88
Level 60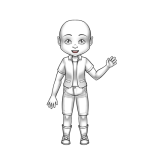 Joined: 8/1/2017
Threads: 1
Posts: 5
Posted: 11/13/2017 at 3:28 PM
Post #21
Thank you for always being there for questions and if there are any issues in the game itself!!
Sketched
Level 60
The Kind-Hearted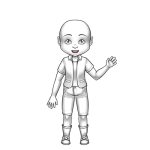 Joined: 2/13/2017
Threads: 79
Posts: 4,826
Posted: 11/13/2017 at 3:47 PM
Post #22
Thank you, Krin!
Such an amazing community!
Kalores
Level 60
The Majestic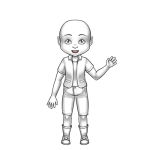 Joined: 8/11/2013
Threads: 83
Posts: 2,828
Posted: 11/13/2017 at 4:14 PM
Post #23
Thanks for all the hard work, Krin! Sounds like you really need some much needed rest! I hope you get plenty of sleep.

Thanks, as always, for keeping us all informed on what is happening. We all really appreciate it. Hopefully everything runs smoothly and there are no more crashes!
LunemaraLorelei
Level 60
Maniacal Pyromaniac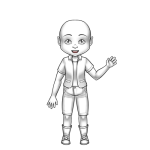 Joined: 1/28/2017
Threads: 28
Posts: 270
Posted: 11/13/2017 at 4:16 PM
Post #24
Such a very concise, polite and really informative update - thanks so much for your continued efforts Krin! And also you know a silver lining to a dark cloud, the physical servers are in mostly as tip top condition as they can be at this point with all the parts replacements & the whole site is running alot faster for me today since this than it ran ever before! :'D
Jewelsorcerer
Level 28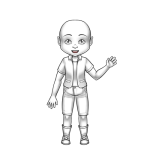 Joined: 7/22/2017
Threads: 0
Posts: 3
Posted: 11/13/2017 at 5:04 PM
Post #25
Get some sleep my friend! Have sweet dreams of a working Sylestia and surely it shall come true! We love you Krinadon!
Sc0ut
Level 60
Fright Master
Joined: 2/23/2015
Threads: 61
Posts: 1,696
Posted: 11/13/2017 at 5:12 PM
Post #26
You do so much for us. You go get every hour of sleep you want, we're all wishing you the best. Have dreams of the future of Sylestia, and enjoy some well deserved rest. I hope the new hardware will make a difference, as you have been going above and beyond what you need to do. Thanks for being our administrator.
Moonlit
Level 60
The Perfectionist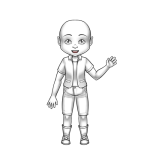 Joined: 8/5/2013
Threads: 7
Posts: 106
Posted: 11/13/2017 at 6:26 PM
Post #27
Thank you so much for the updates. I appreciate all your hard work. Take care and rest well. Can't wait for the rest of the event. Bumps or not everything is amazing!
Evieseriously
Level 60
Trickster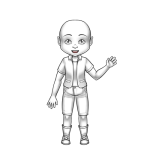 Joined: 7/25/2014
Threads: 84
Posts: 873
Posted: 11/13/2017 at 8:18 PM
Post #28
Don't beat yourself up over it, we're glad you're working so hard and keeping us updated about the issue. I'm sure I speak for everyone when I say we definitely feel more involved that way! And I sincerely appreciate you setting the brews to perfect!
Varyntha
Level 60
Fright Master
Joined: 9/3/2014
Threads: 13
Posts: 709
Posted: 11/13/2017 at 11:31 PM
Post #29
Hopefully one or more of those will fix the problem so that everyone can relax a bit more, especially you Krin; I know you have been stressing over it probably the most. ^_^ *offers some nice soothing hot tea* -or if you prefer, hot cocoa. ^_~ <3 Thank you for keeping us informed and for caring so much about us!
I hope you get some good, refreshing and replenishing sleep and rest! <3 <3 <3 You definitely deserve it. n_n
Krinadon
Level 68
The Perfectionist
Site Administrator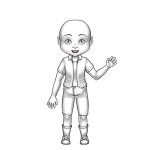 Joined: 12/17/2012
Threads: 660
Posts: 9,399
Posted: 11/14/2017 at 2:12 AM
Post #30
Link: https://www.sylestia.com/forums/?thread=53759&page=2#14
Author: Dldracorex
Time Posted: 11/13/2017 at 12:48 PM
Hey, so, I noticed something that I am not sure if you are aware of, but whenever the server crashes or goes down for maintenance at night, when I come back on the next day, the dungeons and daily quests have not reset. Everything else either resets fine or soon resets, whereas I generally have to wait a whole extra day for quests and dungeons.


That is due to downtimes occurring during the midnight hourly tick. Every day at midnight, the server runs a bunch of daily scripts to reset and update such things. However, if the site is offline at that time, those scripts get skipped.

At this time, the system isn't detailed enough to check for this so it just misses the opportunity until the next midnight tick rolls around.

If you've ever noticed that right at 12:00:00, the site will lock up for like 15-20 seconds before responding to any action? This is due to all the daily scripts running and hogging the database.

You can also notice the hourly scripts running at any hour:00:00, but they only last about 5-10 seconds.

I would imagine when I rebuild Sylestia, I will add an extra layer to these scripts where they will keep trying to run until they successfully run each day - or something to that effect. But, for now, it kinda is how it is.
Go to Page:
1, 2, 3, 4
Go to Top
This Page loaded in 0.0113 seconds.
Terms of Service | Privacy Policy | Contact Us | Credits
© Copyright 2011-2018 Sylestia.
All names and logos associated with Sylestia are Trademarks of Sylestia.
All other trademarks are the property of their respective owners.
For questions, comments, or concerns please email at Support@Sylestia.com.