Overview
Stables
Hatchery
Inventory
Wardrobe
Referrals
Settings
Seasonal Festival
World Map
Generator
Breeding Grounds
Party
Task Log
Mission Log
Quest Log
Player Trades
Trade Broker
Currency Exchange
Eggling Auction
Pick A Door
Official Games
Un-Official Games
Jinxie's Jamboree
Festival Shop
Diamond Shop
Avatar Shop
Scale Shop
Inbox
Forums
Community Polls
July 21st, 2018

162 Online
12:56 AM
Advanced Search

Active Players on Sylestia
Category
Total
Yesterday
Players
10,922
1,078
Sylestia Pet Data
Category
Total
Yesterday
Pets
4,152,319
2,819
Generated
276,416
86
Captured
623,196
291
Bred
3,252,707
2,442
Statistics updated daily at midnight
Recent Announcements
Thread
Posted
Official Purebred Tags Jul 15 Miscellaneous Updates Jul 8 Patriotic Event Overvi.. Jun 30 Spring Festival Diamon.. May 28 Perfume Changes May 27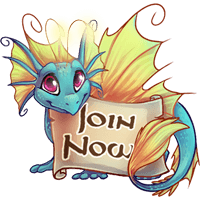 Forum Index > Fan Fiction > The Sylestia Kingdoms
Page 1
Author
Thread Post
Aglacier
Level 33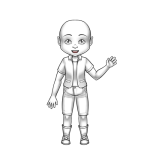 Joined: 9/8/2017
Threads: 9
Posts: 119
Posted: 9/23/2017 at 5:13 PM
Post #1
The Kingdoms Of Sylestia



Puffadore Kingdom
Territory: Abandoned palace(now by the Puffadore) two kingdoms from the ocean.
Queen: Queen Hibiscus

Zolnixi Kingdom
Territory: A small, icy forest next to the Puffadore Kingdom.
Queen: Queen Coldframe

Nephini Kingdom
Territory: A kingdom on top of a mountain next to the Puffadore Kingdom
Queen: Queen Verbena

Ryori Kingdom
Territory: A large cave system under the Nephini Kingdom.
Queen: Queen Melody

Vulnyx Kingdom
Territory: Icy tundra kingdom by the Bulbori Kingdom.
Queen: Queen Silver Glacier

Bulbori Kingdom
Territory: Abandoned farm next to Zolnixi Kingdom.
Queen: Queen Naomi

Qitari Kingdom
Territory: A large field of grass next to the Puffadore Kingdom.
Queen: Queen Emeline

Kelpari Kingdom
Territory: A giant coral reef one mile from shore.
Queen: Queen Red Fins

Nytrike Kingdom
Territory: A kingdom built into a cliff.
Queen: Queen Earth Flyer

Sylvorpa Kingdom
Territory: Somewhere in the deep, dark ocean.
Queen: Queen Nikki

Lunemara Kingdom
Territory: A split territory between them and the Nephini Kingdom
Queen: Queen Emerald

Aeridini Kingdom
Territory: A huge island made mostly of mountains and fields.
Queen: Queen Tigereye

Lupora Kingdom
Territory: A small abandoned town in a field with the Aeridini
Queen: Queen Grassland
Owned By: Icepheonix (Thanks!)

Griffi Kingdom
Territory: The top of a mountain on the Aeridini Island.
Queen: Queen Dawn Of The Moon
Owned By: Icepheonix (Thanks!)

Ny'Vene Kingdom
Territory: Just outside the Puffadore Kingdom.
Queen: Queen Red Winter
Owned By: Kbmsfuji (Thanks!)

----

If you have any female species not listed above, feel free to tell me and I can add them in. Thank you BabaaEyes for the inspiration

----------
Prolouge:
Queen Red Winter drew her large claw across the egg, Echo shivered. Her egg, she had to give up her kingdom to the queen's choice. Red Winter just wanted the land from Hibiscus, Echo's oldest sister.

"Please, I'm begging you, don't hurt my egg. My only egg."

"Will you give your sister the throne?"

"Sure, sure, just let her live!" Echo cried.

Her? Echo thought, What did you do Echo? Red Winter was going to break the egg now anyway. Land or not. Echo was scared half to death. What would she do? Red Winter fixed her wings around herself.

"A girl you say?"

Echo nodded, her throat swelled up.

"Should I throw it in the river? Should I smash it? Should I send it to them?"

Echo flinched. "Throw it in Locks River."

It was the only thing that could save her child. Locks River was the last option to keep her child alive. Red Winter grabbed the egg and threw it out the window. Echo shook.

"What are you doing?" Queen Red Winter asked.

"Just leaving," she said, her voice shaking.

"No!" she yelled, "Take her to the dungeons Blue Oak!"

-----

Claws grabbed the deep blue egg from the roaring of Locks River.

"Take her to the palace."

-----
CHAPTER ONE

Midnight wandered around for a little bit, imagining what the Puffadore Kingdom was like. Right now she was in a cave, a dark, a quiet, a lonely cave. Midnight couldn't see, it was like being blind. Her eyes flashed deep blue when she heard a tapping from a cave next to her. It wasn't ideal for her to check it out, but she did. Midnight summoned a fireball and blasted it at the wall. Once again, it failed.

"Hello? Is anyone there?" She tapped the wall.

"Yes. I'm Fern," a voice from the other side of the wall shot.

"Wow, you didn't have to be rude."

She heard a tail slam against the wall, "What do you want?"

"Do you know if they feed us anymore than one lizard a day? Do you know if we can leave? Is there a way to escape? Is there some way to make it any brighter? Can we-"

"NO! You'll never escape. You should know that! The only way out is that stupid hole in the ceiling. There's NO WAY OUT!" Fern yelled.

"Actually I have a window on one of my walls, it's to high up to reach though."

"How tall are you?" Fern asked, her voice calmer.

"I'm about... as tall as the stream is wide." Midnight looked at a large stream running through the cave, it was about three and half feet wide.

Another voice came from the other wall, a small head poked into her room. It was a Zolnixi, he had light coming from horns on his head and black swirls around his neck. "Hi?"

"Hello!"

"I can reach that window for you," he said, wiggling into her room, "I'm Dusk."
Edited By Aglacier on 9/28/2017 at 10:48 AM.
Icepheonix
Level 16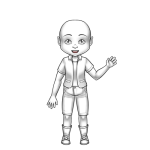 Joined: 11/3/2016
Threads: 0
Posts: 13
Posted: 9/23/2017 at 6:49 PM
Post #2
I've got a Griffi female:



Lupora Too!:

Aglacier
Level 33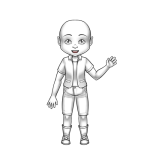 Joined: 9/8/2017
Threads: 9
Posts: 119
Posted: 9/23/2017 at 6:50 PM
Post #3
Thanks!
Sweetkittycat2006
Level 27
Candy Dispenser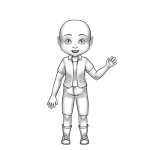 Joined: 10/19/2017
Threads: 47
Posts: 311
Posted: 11/21/2017 at 4:41 PM
Post #4
Can I have the Puffadore Kingdom?
Go to Top
This Page loaded in 0.0093 seconds.
Terms of Service | Privacy Policy | Contact Us | Credits
© Copyright 2011-2018 Sylestia.
All names and logos associated with Sylestia are Trademarks of Sylestia.
All other trademarks are the property of their respective owners.
For questions, comments, or concerns please email at Support@Sylestia.com.