Overview
Stables
Hatchery
Inventory
Wardrobe
Referrals
Settings
Seasonal Festival
World Map
Generator
Breeding Grounds
Party
Task Log
Mission Log
Quest Log
Player Trades
Trade Broker
Currency Exchange
Eggling Auction
Pick A Door
Official Games
Un-Official Games
Jinxie's Jamboree
Festival Shop
Diamond Shop
Avatar Shop
Scale Shop
Inbox
Forums
Community Polls
June 20th, 2018

201 Online
11:52 PM
Advanced Search

Active Players on Sylestia
Category
Total
Yesterday
Players
11,282
1,091
Sylestia Pet Data
Category
Total
Yesterday
Pets
4,084,463
2,101
Generated
269,898
291
Captured
615,241
540
Bred
3,199,324
1,270
Statistics updated daily at midnight
Recent Announcements
Thread
Posted
Spring Festival Diamon.. May 28 Perfume Changes May 27 Spring Festival Overvi.. May 25 Mother's Day Updat.. May 13 Lost Grove: Stage 7 De.. May 4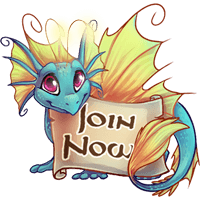 Forum Index > News and Announcements > Spring Festival Overview
Page 4
1, 2, 3, 4, 5... 23, 24, 25
Go to Page:
Author
Thread Post
Lexykay1
Level 62
Majestic Sculptor
Joined: 12/7/2015
Threads: 5
Posts: 167
Posted: 5/19/2017 at 1:09 PM
Post #31
oh ok thx :)
Lunarwolfie
Level 60
Trickster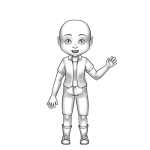 Joined: 12/11/2015
Threads: 17
Posts: 392
Posted: 5/19/2017 at 1:20 PM
Post #32
Thanks for working so hard. Im 1 hr ahead :)

Tysm
Teefa85
Level 70
The Fortuitous
Joined: 1/28/2013
Threads: 8
Posts: 712
Posted: 5/19/2017 at 2:36 PM
Post #33
I'm gonna take the good in this...I've got the time I need to finish up a few things and devote more time to the festival when it comes!

Thank you for all your hard work, Krin. You do so much for the site that when there's a delay we know it'll all work out much better!
Taptothebeat
Level 60
Master Chef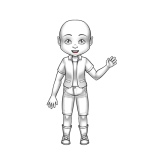 Joined: 1/12/2013
Threads: 174
Posts: 3,346
Posted: 5/19/2017 at 2:58 PM
Post #34
145 new Avatar Items omg, I hope we have enough time to collect them! *__*
And no worries at all, best not to rush. :3
Exsception89
Level 48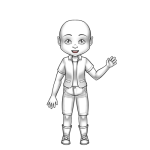 Joined: 5/17/2017
Threads: 0
Posts: 2
Posted: 5/19/2017 at 3:33 PM
Post #35
Sounds fun! Looks like I jumped into this game at just the right time.
Vivianne9
Level 62
Trickster
Joined: 8/27/2016
Threads: 52
Posts: 497
Posted: 5/19/2017 at 3:50 PM
Post #36
Wow! 145 new avatar idems! That's huge!
NightbaneWolf
Level 70
The Eggstraordinaire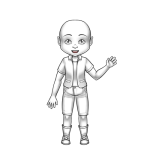 Joined: 11/29/2013
Threads: 256
Posts: 10,553
Posted: 5/19/2017 at 9:53 PM
Post #37
Please do not kill yourselves by overworking omg, just...i honestly...and very sincerely hope you guys gave yourself a really good rest 0_0
Kitzune
Level 60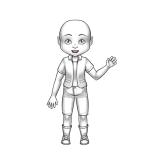 Joined: 4/7/2013
Threads: 60
Posts: 307
Posted: 5/20/2017 at 1:23 AM
Post #38
Will the mythic maze have more restricted movement then the basic maze? I'm asking because you make everything sound great but it usually has a catch. Like being too expensive. Or having less moves you can make. Also, I think there should be a rule against selling the sylesti gardening items for too much money in the trades and forums. 20,000 gold should be the max for any of the gardening items. I also think people shouldn't be allowed to sell them for diamonds. Veterans might be against this, but I think having these kind of restrictions would make things more fair for newer players. Just put yourself in the newbie shoes. You'd be pretty bummed if you couldn't participate in some of the better activities because you couldn't afford them. The mythic maze should only cost 100 diamonds. And the gold admission price should only be 30,000-50,000. NOT 100,000-700,000. This way more people can actually take part. I'd also like to point out that the old festivals were much more fair when the site was first taking off. But since then it seems like the festivals have mostly been catoring to the more rich players who can afford the ridiculous prices of some of the better features of the festivals. All I ask is that you make this fest equally enjoyable for ALL players and not just for those with more money.
Krinadon
Level 70
Enchanted Explorer
Site Administrator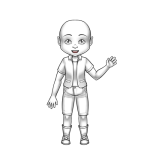 Joined: 12/17/2012
Threads: 693
Posts: 10,028
Posted: 5/20/2017 at 2:50 AM
Post #39
Link: https://www.sylestia.com/forums/?thread=46748&page=4#38
Author: Kitzune
Time Posted: 5/20/2017 at 1:23 AM
Will the mythic maze have more restricted movement then the basic maze? I'm asking because you make everything sound great but it usually has a catch. Like being too expensive. Or having less moves you can make. Also, I think there should be a rule against selling the sylesti gardening items for too much money in the trades and forums. 20,000 gold should be the max for any of the gardening items. I also think people shouldn't be allowed to sell them for diamonds. Veterans might be against this, but I think having these kind of restrictions would make things more fair for newer players. Just put yourself in the newbie shoes. You'd be pretty bummed if you couldn't participate in some of the better activities because you couldn't afford them. The mythic maze should only cost 100 diamonds. And the gold admission price should only be 30,000-50,000. NOT 100,000-700,000. This way more people can actually take part. I'd also like to point out that the old festivals were much more fair when the site was first taking off. But since then it seems like the festivals have mostly been catoring to the more rich players who can afford the ridiculous prices of some of the better features of the festivals. All I ask is that you make this fest equally enjoyable for ALL players and not just for those with more money.


As it is now, you actually get slightly more moves in the Mythic Egg Hunt than in the Basic.

As for your other comments, it's all driven by the economy and market of Sylestia. We are strong believers in basically a 'free market' ran by the players and we let supply and demand drive it. We will never tell players how they can or can't sell items (within the boundaries/rules already established). From what you are concerned with, this is actually in your favor. If you think items are way too expensive, then simply participate in the Festival, collect them, and sell them to other players and makes lots of Gold. That's how supply and demand works. =P

The price of admission into the Mythic Egg Hunt is based on the average acquisition of items and what those items are valued at. The Gold price is just simply that Diamond amount converted to Gold on a forgiving Diamond : Gold ratio.
Sylestiafan123
Level 60
The Kind-Hearted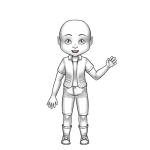 Joined: 5/6/2017
Threads: 42
Posts: 1,245
Posted: 5/20/2017 at 8:35 AM
Post #40
Can't wait to particapate in a seasonal festival for the first time
Go to Page:
1, 2, 3, 4, 5... 23, 24, 25
Go to Top
This Page loaded in 0.0150 seconds.
Terms of Service | Privacy Policy | Contact Us | Credits
© Copyright 2011-2018 Sylestia.
All names and logos associated with Sylestia are Trademarks of Sylestia.
All other trademarks are the property of their respective owners.
For questions, comments, or concerns please email at Support@Sylestia.com.