Overview
Stables
Hatchery
Inventory
Wardrobe
Referrals
Settings
Seasonal Festival
World Map
Generator
Breeding Grounds
Nurturing Grounds
Party
Task Log
Mission Log
Quest Log
Themed Pet Codex
Player Trades
Trade Broker
Currency Exchange
Eggling Auction
Pick A Door
Official Games
Un-Official Games
Jinxie's Jamboree
Festival Shop
Diamond Shop
Avatar Shop
Scale Shop
Inbox
Forums
Community Polls
Advanced Search
July 5th, 2022

106 Online
11:11 AM
Advanced Search




Active Players on Sylestia
Category
Total
Yesterday
Players
3,382
509
Sylestia Pet Data
Category
Total
Yesterday
Pets
7,159,512
2,011
Generated
547,864
284
Captured
1,070,608
187
Bred
5,541,028
1,540
Statistics updated daily at midnight
Recent Announcements
Thread
Posted
Patriotic Event Pet Tr.. Jul 1 Patriotic Event Overvi.. Jul 1 Change to Pet Public S.. Jun 8 Spring Festival Pet Tr.. May 14 Spring Festival Overvi.. May 14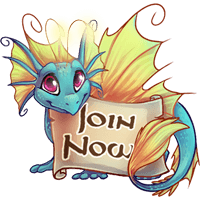 Forum Index > Player Guides > Guide to Restricted Traits and Majestic...
Page 7
1, 2, 3, 4, 5, 6, 7
Go to Page:
Author
Thread Post
BellaSara
Level 75
Spooky Shopper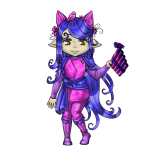 Joined: 5/2/2022
Threads: 16
Posts: 94
Posted: 6/19/2022 at 9:27 PM
Post #61
Hi, sorry for the ping. I'm kinda struggling with learning about mutations. I want to add Floral Fairy wings to one of my pets. But I can't seem to find a way to do that. I looked through everything you posted here. Which holy freaking cow you're like so talented and helpful. So honestly thank you for posting. I might have missed something so I'm sorry if you answered this question already. But is there a way for me to put the wings on my pet?
Scathreoite
Level 75
Crystalline Cleaver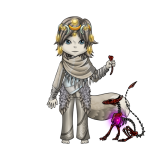 Joined: 11/2/2014
Threads: 59
Posts: 3,373
Posted: 6/19/2022 at 10:10 PM
Post #62
- Floral; LG Wild Trait > Restricted Wild Traits > "It has been revealed that Trait Scrolls will be used [for res.wild trait extraction], although the actual extraction function does not exist as yet."
(I have now edited post 2 to clarify this since I initially typed and last updated the description on that post before the lg wild res traits were released)

At this time the only way to get LG res traits on a non-lg pet is via breeding
Edited By Scathreoite on 6/19/2022 at 10:10 PM.
BellaSara
Level 75
Spooky Shopper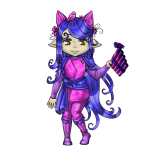 Joined: 5/2/2022
Threads: 16
Posts: 94
Posted: 6/20/2022 at 6:20 PM
Post #63
Perfect! Thank you so deeply for your help! It means a lot! :D
Go to Page:
1, 2, 3, 4, 5, 6, 7
Go to Top
This Page loaded in 0.024 seconds.
Terms of Service | Privacy Policy | Contact Us | Credits | Job Opportunities
© Copyright 2011-2022 Sylestia Games LLC.
All names and logos associated with Sylestia are Trademarks of Sylestia Games LLC.
All other trademarks are the property of their respective owners.
For questions, comments, or concerns please email at Support@Sylestia.com.