Overview
Stables
Hatchery
Inventory
Wardrobe
Referrals
Settings
Seasonal Festival
World Map
Generator
Breeding Grounds
Party
Task Log
Mission Log
Quest Log
Player Trades
Trade Broker
Currency Exchange
Eggling Auction
Pick A Door
Official Games
Un-Official Games
Jinxie's Jamboree
Festival Shop
Diamond Shop
Avatar Shop
Scale Shop
Inbox
Forums
Community Polls
June 19th, 2018

193 Online
11:12 AM
Advanced Search

Active Players on Sylestia
Category
Total
Yesterday
Players
11,261
1,125
Sylestia Pet Data
Category
Total
Yesterday
Pets
4,082,362
2,537
Generated
269,607
358
Captured
614,701
468
Bred
3,198,054
1,711
Statistics updated daily at midnight
Recent Announcements
Thread
Posted
Spring Festival Diamon.. May 28 Perfume Changes May 27 Spring Festival Overvi.. May 25 Mother's Day Updat.. May 13 Lost Grove: Stage 7 De.. May 4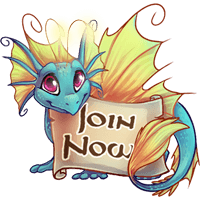 Forum Index > Dungeon and Zone Discussion > Nightfall Bandit Dungeon Picture
Page 1
Author
Thread Post
Catalina323
Level 60
Cutely Creative
Joined: 11/20/2016
Threads: 49
Posts: 1,563
Posted: 12/28/2016 at 7:39 PM
Post #1
I got to this place in the nightfall bandit dungeon and it wants me to move these pieces around to create a picture by clicking. I click a piece, and the whole page reloads....
what am i supposed to do?
Wonderfulb2uty
Level 68
The Dreamer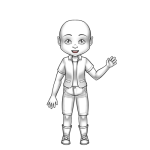 Joined: 4/1/2014
Threads: 93
Posts: 4,714
Posted: 12/28/2016 at 8:25 PM
Post #2
Try refreshing or clearing your browser cache?

If you're still having problems after that, you should post in the bug forum, so an admin can look into it and advise you.
Catalina323
Level 60
Cutely Creative
Joined: 11/20/2016
Threads: 49
Posts: 1,563
Posted: 12/28/2016 at 8:26 PM
Post #3
well.... still having troubles but it's a bit different-- the picture part refreshes not the whole page
but the picture stays the same
is that a bug?
Hopeless
Level 62
Majestic Green Thumb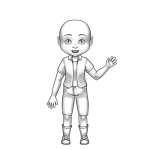 Joined: 11/29/2016
Threads: 112
Posts: 3,205
Posted: 12/28/2016 at 8:27 PM
Post #4
You can report it, but maybe try a different browser?
Wonderfulb2uty
Level 68
The Dreamer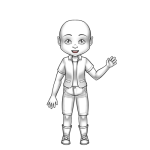 Joined: 4/1/2014
Threads: 93
Posts: 4,714
Posted: 12/28/2016 at 8:30 PM
Post #5
Hmm... the picture should change. It's one of those sliding puzzle things, so when you click on a square, it should move into the empty area.

You might want to post it in the bug forum? The admin can check the system to see if anything is off. And you might want to take a before and after, to show what changed or didnt change when you click the picture.
Go to Top
This Page loaded in 0.0097 seconds.
Terms of Service | Privacy Policy | Contact Us | Credits
© Copyright 2011-2018 Sylestia.
All names and logos associated with Sylestia are Trademarks of Sylestia.
All other trademarks are the property of their respective owners.
For questions, comments, or concerns please email at Support@Sylestia.com.