Overview
Stables
Hatchery
Inventory
Wardrobe
Referrals
Settings
Seasonal Festival
World Map
Generator
Breeding Grounds
Party
Task Log
Mission Log
Quest Log
Player Trades
Trade Broker
Currency Exchange
Eggling Auction
Pick A Door
Official Games
Un-Official Games
Jinxie's Jamboree
Festival Shop
Diamond Shop
Avatar Shop
Scale Shop
Inbox
Forums
Community Polls
April 22nd, 2018

123 Online
3:57 AM
Advanced Search
Active Players on Sylestia
Category
Total
Yesterday
Players
10,310
1,154
Sylestia Pet Data
Category
Total
Yesterday
Pets
3,937,970
2,079
Generated
261,072
120
Captured
591,579
378
Bred
3,085,319
1,581
Statistics updated daily at midnight
Recent Announcements
Thread
Posted
Poll: Lunemara Body Ch.. Apr 19 Ability Changes and Lo.. Apr 11 Poll: Lunemara Body Ch.. Apr 5 Puffadore Rune Changes Apr 5 Easter Event Overview Apr 1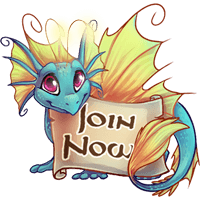 Forum Index > Mission and Quest Discussion > Where do you go after Aryth's Spire?...
Page 1
Author
Thread Post
Nyllei
Level 60
Stocking Stuffer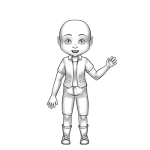 Joined: 11/12/2016
Threads: 13
Posts: 136
Posted: 12/25/2016 at 7:34 PM
Post #1
After I captured the wizard guy and brought him back, they didn't give me another quest, though I noticed Astryl's Tranquility opened up. When I went over there though, it took me to the winter Festival explore zone. Have I reached the end of the current storyline?
Wonderfulb2uty
Level 67
The Dreamer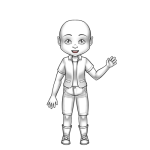 Joined: 4/1/2014
Threads: 92
Posts: 4,677
Posted: 12/26/2016 at 12:06 AM
Post #2
The storyline continues in Astryl's Vale. However, since the festival zone is considered part of that region, you'll have to exit it in order to go to the other zones in Astryl's Vale. That's how the 3rd region works. If you want to switch within zones in the 3rd region, you'll have to exit the one you're in.

If you exit though, you'll lose any "progress", which means you'll start at the beginning of the zone again. For the festival zone, this also means you'll reset all spawn times for presents/bosses.
Nyllei
Level 60
Stocking Stuffer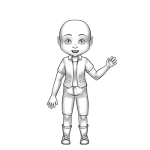 Joined: 11/12/2016
Threads: 13
Posts: 136
Posted: 12/26/2016 at 12:08 AM
Post #3
Okay! thanks :)
Go to Top
This Page loaded in 0.0059 seconds.
Terms of Service | Privacy Policy | Contact Us | Credits
© Copyright 2011-2018 Sylestia.
All names and logos associated with Sylestia are Trademarks of Sylestia.
All other trademarks are the property of their respective owners.
For questions, comments, or concerns please email at Support@Sylestia.com.