Overview
Stables
Hatchery
Inventory
Wardrobe
Referrals
Settings
Seasonal Festival
World Map
Generator
Breeding Grounds
Party
Task Log
Mission Log
Quest Log
Player Trades
Trade Broker
Currency Exchange
Eggling Auction
Pick A Door
Official Games
Un-Official Games
Jinxie's Jamboree
Festival Shop
Diamond Shop
Avatar Shop
Scale Shop
Inbox
Forums
Community Polls
June 20th, 2018

201 Online
11:51 PM
Advanced Search

Active Players on Sylestia
Category
Total
Yesterday
Players
11,282
1,091
Sylestia Pet Data
Category
Total
Yesterday
Pets
4,084,463
2,101
Generated
269,898
291
Captured
615,241
540
Bred
3,199,324
1,270
Statistics updated daily at midnight
Recent Announcements
Thread
Posted
Spring Festival Diamon.. May 28 Perfume Changes May 27 Spring Festival Overvi.. May 25 Mother's Day Updat.. May 13 Lost Grove: Stage 7 De.. May 4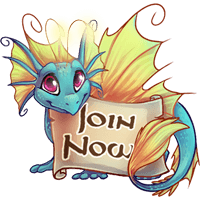 Forum Index > News and Announcements > 2016 Winter Festival Overview
Page 13
1, 2, 3... 12, 13, 14, 15, 16, 17
Go to Page:
Author
Thread Post
Moonflowr
Level 61
The Kind-Hearted
Joined: 7/27/2016
Threads: 6
Posts: 202
Posted: 1/5/2017 at 8:08 PM
Post #121
thank you updating us and good luck!!
Ladygin
Level 60
The Kind-Hearted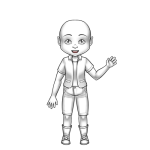 Joined: 7/22/2013
Threads: 247
Posts: 701
Posted: 1/5/2017 at 8:28 PM
Post #122
Why are we only ghetting frost tokens in the presents around the festival zone? Where do we find thye small snowballs?
Tyrath
Level 70
The Tender
Joined: 12/12/2015
Threads: 5
Posts: 41
Posted: 1/5/2017 at 10:24 PM
Post #123
You can get them from the presents, bandits and bosses. They are just not very common. Keep at it and you will find them.
ALatteJava
Level 70
The Eggstraordinaire
Joined: 5/9/2015
Threads: 183
Posts: 1,479
Posted: 1/6/2017 at 2:48 AM
Post #124
Also, using festival tokens in the fest shop- can buy snowballs there as well.
Starline
Level 64
Sweet Solver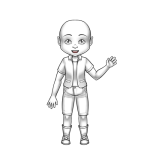 Joined: 3/14/2016
Threads: 78
Posts: 1,435
Posted: 1/6/2017 at 9:26 AM
Post #125
Could there be a way to remove snowbuilding items once they are in the snowbuilder? I broke down and bought a snowpack with diamonds and would like to sell or gift the other objects in my builder window.
Amarok
Level 70
Nature Walker
Joined: 4/17/2015
Threads: 83
Posts: 2,369
Posted: 1/7/2017 at 4:44 PM
Post #126
Krin. That is super informative (that explanation about coding)! Thank you.
LDDarcWolf
Level 61
The Dreamer
Joined: 10/25/2013
Threads: 276
Posts: 4,389
Posted: 1/7/2017 at 9:41 PM
Post #127
Thanks Krin, that's super helpful and informative. I have a better idea now of what goes on, thanks very much.
Krinadon
Level 70
Enchanted Explorer
Site Administrator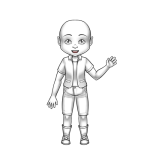 Joined: 12/17/2012
Threads: 693
Posts: 10,028
Posted: 1/8/2017 at 4:43 PM
Post #128
An Update on Snow Wars:

So at this point, Snow Wars is pretty much ready to be released in terms of functionality. I just need to do a handful of minor additions before I can actually release it, but the major features are put into place at this point and it's running bug-free from what I can test.

I still need to add ranked queue finding, rewards for playing/winning, the leaderboards, and probably a couple of other tweaks and tiny things here and there. I think I can get all of these done in one more day - at least I'm hopeful that I can. =P

I anticipate that I'll let Snow Wars run for about 2 weeks after it's released. So assuming it's released Monday or Tuesday, that means that the Festival will probably run through the 22nd. If the Festival is extended that far, I will probably close out the Festival Zone after the 15th.


An Update on Puffadores:

They are close to being finished. It's very possible that their artwork will be finished this week and then I'll start uploading them over the weekend. So I'd expect their revamp to be released 2-3 weeks from now.

Once I can, I'll post an announcement thread regarding their revamp and what's changing.
Moonflowr
Level 61
The Kind-Hearted
Joined: 7/27/2016
Threads: 6
Posts: 202
Posted: 1/8/2017 at 4:46 PM
Post #129
you're awesome Krin! thank you for all your hard work and I think I can speak for all of us in that we are ready for Snow Wars! ^_^
Savynn
Level 70
Omniscient Gardener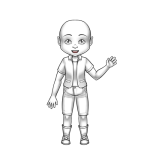 Joined: 12/18/2012
Threads: 149
Posts: 3,646
Posted: 1/8/2017 at 4:47 PM
Post #130
Would the forum contests end on the 15th or on the 22nd? The coloring page, the gingerbread house, word search.
Edited By Savynn on 1/8/2017 at 4:48 PM.
Go to Page:
1, 2, 3... 12, 13, 14, 15, 16, 17
Go to Top
This Page loaded in 0.0139 seconds.
Terms of Service | Privacy Policy | Contact Us | Credits
© Copyright 2011-2018 Sylestia.
All names and logos associated with Sylestia are Trademarks of Sylestia.
All other trademarks are the property of their respective owners.
For questions, comments, or concerns please email at Support@Sylestia.com.