Overview
Stables
Hatchery
Inventory
Wardrobe
Referrals
Settings
Seasonal Festival
World Map
Generator
Breeding Grounds
Party
Task Log
Mission Log
Quest Log
Player Trades
Trade Broker
Currency Exchange
Eggling Auction
Pick A Door
Official Games
Un-Official Games
Jinxie's Jamboree
Festival Shop
Diamond Shop
Avatar Shop
Scale Shop
Inbox
Forums
Community Polls
November 21st, 2017

107 Online
6:14 AM
Advanced Search
Active Players on Sylestia
Category
Total
Yesterday
Players
9,278
1,081
Sylestia Pet Data
Category
Total
Yesterday
Pets
3,582,368
1,921
Generated
229,759
282
Captured
534,140
501
Bred
2,818,469
1,138
Statistics updated daily at midnight
Recent Announcements
Thread
Posted
Lupora Revamp Sketches Nov 15 Server Issues (Update) Nov 13 11/13 - Site Downtime Nov 12 11/12 - Site Downtime Nov 11 11/9 - Site Downtime Nov 8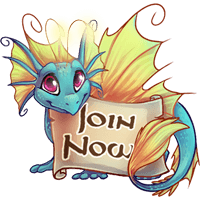 Forum Index > News and Announcements > 2016 Black Friday Event
Page 8
1, 2, 3, 4, 5, 6, 7, 8
Go to Page:
Author
Thread Post
Silkalivedoll
Level 60
The Sweet Tooth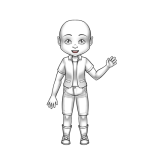 Joined: 7/22/2013
Threads: 6
Posts: 210
Posted: 11/28/2016 at 7:48 PM
Post #71
Eeee! I've been looking forward to the Advent Calendar for weeks! I wonder what kind of wonderful things we'll get this year: another awesome pet? A cool outfit? Either way, it's going to be GREAT!
Nabiki
Level 60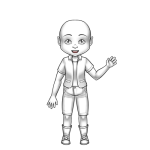 Joined: 6/6/2014
Threads: 73
Posts: 1,207
Posted: 11/28/2016 at 11:02 PM
Post #72
Thanks. Just remember what I said about when disabled people get paid and keep in mind that housebound people are the ones online most of the day. You're probably losing a lot more potential revenue than you think.
Blueskiesdragon
Level 60
The Hallowed
Joined: 4/15/2016
Threads: 14
Posts: 428
Posted: 11/29/2016 at 6:56 AM
Post #73
OOOOOOHH advent thing! Now I've got this and chocolate irl
Alakai
Level 60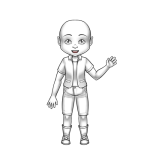 Joined: 7/18/2013
Threads: 88
Posts: 920
Posted: 12/2/2016 at 8:17 PM
Post #74
Sorry to bother you but I bought diamonds and my account was charged 15$ instead of the sale price 12$ o.o
and I haven't received my diamonds yet though idk if that's just lag or something it's only been less than 5 minutes haha
Krinadon
Level 68
The Perfectionist
Site Administrator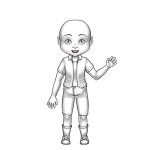 Joined: 12/17/2012
Threads: 637
Posts: 8,891
Posted: 12/3/2016 at 2:53 AM
Post #75
I responded to your PM. =)
Go to Page:
1, 2, 3, 4, 5, 6, 7, 8
Go to Top
This Page loaded in 0.0097 seconds.
Terms of Service | Privacy Policy | Contact Us | Credits
© Copyright 2011-2017 Sylestia.
All names and logos associated with Sylestia are Trademarks of Sylestia.
All other trademarks are the property of their respective owners.
For questions, comments, or concerns please email at Support@Sylestia.com.