Overview
Stables
Hatchery
Inventory
Wardrobe
Referrals
Settings
Seasonal Festival
World Map
Generator
Breeding Grounds
Party
Task Log
Mission Log
Quest Log
Player Trades
Trade Broker
Currency Exchange
Eggling Auction
Pick A Door
Official Games
Un-Official Games
Jinxie's Jamboree
Festival Shop
Diamond Shop
Avatar Shop
Scale Shop
Inbox
Forums
Community Polls
August 23rd, 2019

217 Online
11:14 AM
Advanced Search
Active Players on Sylestia
Category
Total
Yesterday
Players
7,189
1,003
Sylestia Pet Data
Category
Total
Yesterday
Pets
5,104,951
2,552
Generated
358,797
303
Captured
782,376
567
Bred
3,963,778
1,682
Statistics updated daily at midnight
Recent Announcements
Thread
Posted
Summer Festival Overvi.. Aug 9 Lost Grove Zone Reboot Jul 11 Lost Grove - New Theme.. Jul 9 Patriotic Event Overvi.. Jul 3 Diamond Sale and Doubl.. May 24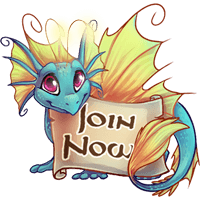 Forum Index > Groups, Guilds, Clubs, and Services > The Sylestian Book of Who Likes What?
Page 1
1, 2, 3... 10, 11, 12
Go to Page:
Author
Thread Post
NightbaneWolf
Level 70
Trickster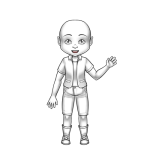 Joined: 11/29/2013
Threads: 258
Posts: 10,937
Posted: 11/12/2014 at 8:01 AM
Post #1
So who here ever found themselves stuck with themed pets sitting around in your stables which you'd love to get rid of a little bit faster than you normally do?

Who here ever found themselves going "who likes aurleons?" or "who likes lunes?" or maybe even "Who was it that bred morkkos?"

Who else found themselves going 'Who was it that like this gene/mutation again?"
Well, never fear this book is here!

Well of course you could go around asking people to go to a specific stable or tab, or maybe even making your own sales tab in the "Pet Sales" forum, but sometimes, not everyone may notice it, or not everyone will go through it.

sometimes it helps to get it done a little bit faster and more specific. This forum thread is to help you out. Especially with all those festivals going on, you definitely do not want to use up your traps on every themed pet you see sometimes, especially if you aren't too sure who'd even want it.

of course the person who is browsing through all pets on sales may find it, but it takes a bit longer, so why not be able to swiftly target them and get them to the pet faster? As it is, if its a species you like and are collecting, they would go much faster, and wouldn't you like people to know your favorite/least favorite species and they get to you faster?

I will be putting down an example of what goes on this thread, but basically in this thread you make a list of your favorite species and you can also mention your favorite colors, genes/mutations if you want but that is up to you.

My example I will be showing is one way of doing it, but you do not need to copy it exactly, it is just for reference.



******Try and keep 'out of context' comments to a bare minimum, we do NOT want this thread to fill up with too many unnecessary comments, as for people looking for...people to toss the pets to will have a hard time looking for them, just note the people you are looking for, try to refrain from doing off this thread itself if you can help yourself.************


YES, FEEL FREE TO RESERVE A SPOT AS LONG YOU ARE NOT GOING TO FORGET AND DITCH IT WITHOUT WRITING ANYTHING
Edited By NightbaneWolf on 11/12/2014 at 9:58 AM.
NightbaneWolf
Level 70
Trickster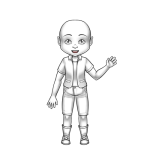 Joined: 11/29/2013
Threads: 258
Posts: 10,937
Posted: 11/12/2014 at 8:01 AM
Post #2
Axelflynn

LDDarcWolf

Donmino

XxAniraxX

Fox

Junco

Black

Barcode454

UpsidedownSarah

GoldGryphon

Kyokai

Asviloka

Kaufee

EvanW

Absoluteinsaity

Kirasmala

ColonelHazard

Xovinx

Keanai

Valleygurl

Littlelunar

Roseydove

Animela

SheVampire

Zelly

Starmax

Savynn

AaronAmpora

ShadowKitten

Ace666

Ketaneo

Taptothebeat

Tharckerzod

Electrifying

Flute

Angelzrulez

Luga

Jessc

SpaceElf1

Gingerpaw

Missd

Lizswordmaid

Juri01

kittenroar

Sunstonephoenix

LpsWebbie

Alicehearts

Jade07

Ebonyflicker

Draumrkopa

Magyak101

Sweetsnowsparkels

Cian

Edited By NightbaneWolf on 6/21/2017 at 2:22 PM.
NightbaneWolf
Level 70
Trickster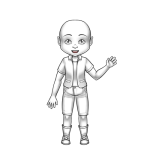 Joined: 11/29/2013
Threads: 258
Posts: 10,937
Posted: 11/12/2014 at 8:16 AM
Post #3
pinging some people, does this interest you?
Reno
Level 60
Trickster
Joined: 9/11/2014
Threads: 19
Posts: 84
Posted: 11/12/2014 at 8:37 AM
Post #4
Oooh, this should be handy. I don't feel like filling it out right now but I will edit it later.
Axelflynn
Level 60
Joined: 9/5/2014
Threads: 1
Posts: 26
Posted: 11/12/2014 at 8:51 AM
Post #5
Yis, this interests me greatly...in fact, this could be a thing if we ping others.

Favorite species
Drayel
Vulnyx
Griffi
Lighera
Ryori
Faelora

Less enjoyed, but accepted
Lupora
Quitari
Zolnixi
Nephini
Ny'Vene
Nytekrie
Kelpari
Bulbori


Generally Dislike
Lunemara
Morkko
Sylvorpa


-----Bulbori-----
I dislike the male lineart, but if he promises cute babies, I'll look.
I adore the female!
Seeking male Zombified with Rainbow Gems vis

-----Drayel-----
I prefer males to females, but a nicely gene'd female is worthy.
Specifically seeking any gender with Star Runes and any type of wings.

-----Faelora-----

Hunting for Zombies with skull Mask and Skeletal

(Not done XD)









LDDarcWolf
Level 65
The Dreamer
Joined: 10/25/2013
Threads: 282
Posts: 4,489
Posted: 11/12/2014 at 9:01 AM
Post #6
Reserving my post. I will be sure to right up my list as soon as I can.
Donmino
Level 70
Guardian of the Realm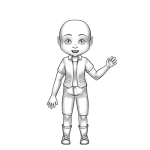 Joined: 8/24/2013
Threads: 72
Posts: 2,032
Posted: 11/12/2014 at 9:02 AM
Post #7
Don likes:
- Pretty much any pet, as long as its colors look nice <3
- Dragon stuff
- Collecting avatar items
- Hoarding Leprechaun Hats and Cobweb Top Hats
- For the most part if it's a gift i will love it for eternity

Don does not like:
- Morkkos.
Edited By Donmino on 11/18/2014 at 9:09 AM.
NightbaneWolf
Level 70
Trickster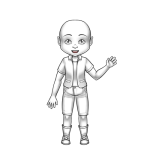 Joined: 11/29/2013
Threads: 258
Posts: 10,937
Posted: 11/12/2014 at 9:03 AM
Post #8
lmao i think your was written better, but mine was a rushed quick example, lol, but this should make selling pets easier because if i like, have a draeyl i can run to you and say 'here, i got a draeyl and it has this and that, would it interest you?"

as opposed to going 'selling themed pets!!"

but ok, i don't mind letting others have a chance at the pet, but lets say if you are having a hard time selling the pet, then you can go here and directly look here for reference
NightbaneWolf
Level 70
Trickster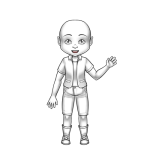 Joined: 11/29/2013
Threads: 258
Posts: 10,937
Posted: 11/12/2014 at 9:08 AM
Post #9
thanks, i hope this thread should make selling pets alot smoother, especially during the festivals where it gets really messy and hectic.

i got this idea when i kept catching the themed lunes and morrkos...and faloeras during the festivals but they end up sitting in my stables and i don't kow where to take them to sometimes


(@Savynn: pinging you because i realized i could have directed your attention to some of the pets, which I didn't because I wasn't sure what your favorite species are, and...because you were one of the ones who bought out my themed sales fairly often)
XxAniraxX
Level 60
Joined: 7/24/2013
Threads: 46
Posts: 687
Posted: 11/12/2014 at 9:41 AM
Post #10
Your Lupora dislikes are my favorite genes XD

Pets I Love(In somewhat order) with Favorite Traits:
Lupora (Especially any Zombie or Night Guardians)- Harlequin, Celestial Armor, Hellhound Armor and Skull, and Husky are Favorite but I like all traits.
Ryori- Magma Runes absolute favorite, Not a big fan of Icicle Orbs but not a deal breaker either.
Aeridini- Everything but Tentacle Wings
Luffox- Everything but Tassel Costume
Lighira- Everything
Vulnyx- Everything but Tundra Fur
Griffi- Everything but Jingle Bells

Pets I Like:
Zolnixi(not looking for any except pretty 5 to 6 traited)- Everything but butterfly wings
Ny'vene- Everything but quad arms
Kelpari (Not really looking for any however)- anything
Nephini- anything
Puffadores (Again not looking for any)- anything

Pets I'm not interested in at all:
Aurleon
Qitari
Sylvorpa
Morkko
Faelora
Bulbori
Draeyl
Nytekrie
Lunemara
Edited By XxAniraxX on 11/12/2014 at 9:45 AM.
Go to Page:
1, 2, 3... 10, 11, 12
Go to Top
This Page loaded in 0.012 seconds.
Terms of Service | Privacy Policy | Contact Us | Credits
© Copyright 2011-2019 Sylestia Games LLC.
All names and logos associated with Sylestia are Trademarks of Sylestia Games LLC.
All other trademarks are the property of their respective owners.
For questions, comments, or concerns please email at Support@Sylestia.com.