Overview
Stables
Hatchery
Inventory
Wardrobe
Referrals
Settings
Seasonal Festival
World Map
Generator
Breeding Grounds
Nurturing Grounds
Party
Task Log
Mission Log
Quest Log
Player Trades
Trade Broker
Currency Exchange
Eggling Auction
Pick a Door
Official Games
Un-Official Games
Jinxie's Jamboree
Festival Shop
Diamond Shop
Avatar Shop
Scale Shop
Inbox
Forums
Community Polls
Advanced Search
November 27th, 2021

102 Online
3:37 AM
Advanced Search




Active Players on Sylestia
Category
Total
Yesterday
Players
3,151
625
Sylestia Pet Data
Category
Total
Yesterday
Pets
6,706,575
2,405
Generated
510,774
788
Captured
1,017,533
244
Bred
5,178,268
1,373
Statistics updated daily at midnight
Recent Announcements
Thread
Posted
2021 Official Changelo.. Nov 24 Black Friday Extravaga.. Nov 23 Ancient Temple - The S.. Nov 22 Site Downtime - 11/19.. Nov 18 Regarding Authenticati.. Nov 13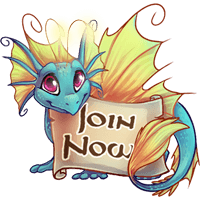 Forum Index > Player Guides > Creating A Battle Party 101
Page 3
1, 2, 3, 4, 5
Go to Page:
Author
Thread Post
Kaufee
Level 70
The Perfectionist
Joined: 9/23/2013
Threads: 110
Posts: 1,191
Posted: 6/11/2016 at 7:57 PM
Post #21
Thanks for answering that, Flute. :)
SunGoddess
Level 17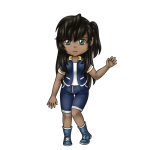 Joined: 6/10/2016
Threads: 1
Posts: 7
Posted: 6/12/2016 at 7:30 AM
Post #22
Thank you again :3
Starline
Level 71
Cutely Creative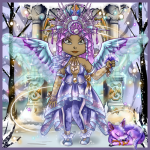 Joined: 3/14/2016
Threads: 94
Posts: 1,788
Posted: 6/14/2016 at 11:47 AM
Post #23
I have a question I have 10 prof points in Air, with Strength for my damage dealer, should I put his other 2 points in agility in the same Air tier or should I choose another strength from one of the other elements?

same question applies for my tank and Magic guy
Edited By Starline on 6/14/2016 at 11:49 AM.
Flute
Level 70
Enchanted Explorer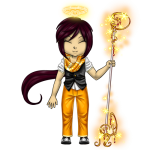 Joined: 1/12/2013
Threads: 340
Posts: 12,946
Posted: 6/14/2016 at 2:44 PM
Post #24
At that point, you can experiment as you'd like. o: The 2 points don't have a giant bearing in effectiveness (it'd be a different story if there were more points, because the effects are exponential), so its up to you.

The point of having it all in Air is to be able to access the higher level moves (towards getting to lvl75), but the cap to getting to lvl75 won't be reached until the Megazone's out.

You can add the two points to another tree's strength to get a more bulked up strength stat (same for Tank and HP, and Magic and Int). Or you can put them in making your original tree's attacks.
As long as you have 10 in the main stat (strength/intelligence for damage dealers or HP for tanks), your pet should be solid no matter where your other points are allocated.
Starline
Level 71
Cutely Creative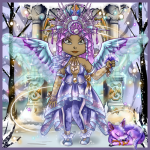 Joined: 3/14/2016
Threads: 94
Posts: 1,788
Posted: 6/21/2016 at 8:48 AM
Post #25
I too am having trouble with this shade thats in Saerielle dungeon.
I have redone traits many times and proficiencies as well but I will break it down so that i might get some insight

Harry is my tank
All his level up points are Health and Agility, (122/118) his proficiency is Darkness, with 12 points - 10 in health, 2 in agility.

Baron is something?
His points are three spread Health, Strength and Agility (I used to have him with high intelligence but it wasnt working) so now his points are (82, 72, 76) his proficiency is Light with 10 points to Agility and 2 in health

Jinx is my Hitter/Assassin
his points are two spread just Health and Strength. (102/138) his proficiency is Ice with 10 in strength and 2 in Dexterity
Flute
Level 70
Enchanted Explorer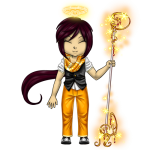 Joined: 1/12/2013
Threads: 340
Posts: 12,946
Posted: 6/21/2016 at 8:35 PM
Post #26
Hm...

Along with the build tips, I'd also try to:

1. Go to Aryth's Spire before you fight the boss to get the buffs. You can just go explore, and escape the enemy battles and keep exploring till get you get 2-3 potion buffs on your team.
2. Do some missions with some spare pets. The satchels (especially at level 50 legendary satchels) have elixirs that can prove useful during the battle.

Now for your build:

1. Harry sounds good. I took a look at his equipment though. Your relic on him has Physical Damage added, so find an Illusionist relic that adds Magical Damage instead, it'll help a little in damage.

2. Baron sounds like the exact opposite of what's typically good, but you might have trouble with the battle instead, so I can understand. However, agility won't really help (agility is meant for mitigation and avoidance, which doesn't have any added benefit unless its the tank). I suggest putting all 10 points in intelligence instead.
Also, light is a magic tree, so strength doesn't help Baron damage-wise. I'd suggest using level ups on health and intelligence. I don't know if adding agility will help, but if you feel comfortable with it, you can also put level ups in there.
Also, for his relic, try to find an assassin's relic that has only added physical damage (it has both magical and physical, but it isn't quite as helpful as fully physical)

3. Jinx sounds p good buildwise. Equipment-wise, get a relic that adds physical damage (it adds magical damage, not too helpful), and add more Myrmidon gear (whcih adds strength and dexterity more than the other stats).

Broker and doing lvl45 or lvl50 missions should help you find some more armor. If you want me to look into my inventory for some spare equipment, lemme know! Good luck!
GalaXys
Level 52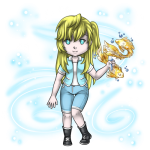 Joined: 9/21/2015
Threads: 36
Posts: 692
Posted: 8/9/2016 at 11:51 PM
Post #27
Thank you SO much for this guide! Instant 1 hit KOs! THANK YOU SO MACH! <3 <3
Kaufee
Level 70
The Perfectionist
Joined: 9/23/2013
Threads: 110
Posts: 1,191
Posted: 8/11/2016 at 10:52 PM
Post #28
No problem at all! And Flute of course does a wonderful job of keeping up on helping when I'm away during fests. I'm just glad I could help out people who have no idea where to start. That was all I wanted. :)
LonelyRyu
Level 70
Sergeant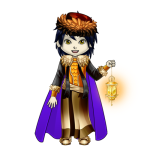 Joined: 4/24/2015
Threads: 72
Posts: 405
Posted: 10/16/2016 at 2:15 PM
Post #29
I have another question and it sounds a bit like I am new at this (even though I have been here a little over a year) but at time goes on I am suddenly finding that having a balanced team: one Tank, one Magic Damage and one Physical Damage, is not always the best.

I have been told that having a magic damage pet that can hit more than one enemy is bad at times but at other times it seems like that a magic damage pet seems to be an impedance.
At the moment I am training in another physical damage pet so I can eventually beat the Dungeon of the Forsaken as well as completing the zone where I have to cross a lake to get stuff which is where I assume this "Vorpar" will be battled.

So does one have to have a physical and magic damage pet or will it do just as well to have two physical damage pets?
Rixva
Level 75
The Tender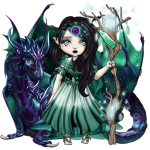 Joined: 4/20/2014
Threads: 90
Posts: 2,263
Posted: 10/19/2016 at 2:03 PM
Post #30
Hi there!

In the Dungeon of the Forsaken (or at least in the final boss battle), you DEFINITELY don't want an attack that hits more than one enemy. If you haven't already read Flute's guide, I really suggest doing so! It helped me a lot.

Otherwise, I'm not sure that magical vs. physical damage makes much of a difference. All enemies have stats of "physical mitigation" and "magical mitigation" that determine their defense, but I've battled with both pure physical and pure magical parties and never run into anything they absolutely couldn't handle.
So I'd say experiment all you want!
(Disclaimer - I haven't experimented much with builds in the arena, so someone else might have to weigh in if you want advice for that!)

Hope that helped!
Go to Page:
1, 2, 3, 4, 5
Go to Top
This Page loaded in 0.034 seconds.
Terms of Service | Privacy Policy | Contact Us | Credits | Job Opportunities
© Copyright 2011-2021 Sylestia Games LLC.
All names and logos associated with Sylestia are Trademarks of Sylestia Games LLC.
All other trademarks are the property of their respective owners.
For questions, comments, or concerns please email at Support@Sylestia.com.