Overview
Stables
Hatchery
Inventory
Wardrobe
Referrals
Settings
Seasonal Festival
World Map
Generator
Breeding Grounds
Nurturing Grounds
Party
Task Log
Mission Log
Quest Log
Player Trades
Trade Broker
Currency Exchange
Eggling Auction
Pick A Door
Official Games
Un-Official Games
Jinxie's Jamboree
Festival Shop
Diamond Shop
Avatar Shop
Scale Shop
Inbox
Forums
Community Polls
Advanced Search
October 27th, 2021

117 Online
12:02 PM
Advanced Search




Active Players on Sylestia
Category
Total
Yesterday
Players
3,224
561
Sylestia Pet Data
Category
Total
Yesterday
Pets
6,642,433
1,345
Generated
500,932
13
Captured
1,005,643
93
Bred
5,135,858
1,239
Statistics updated daily at midnight
Recent Announcements
Thread
Posted
Lost Grove Ancient Tem.. Oct 22 Lost Grove Diamond Sal.. Oct 9 Lost Grove Update Sep 26 IP Safeguard Changes Sep 23 Lost Grove Training Gr.. Sep 22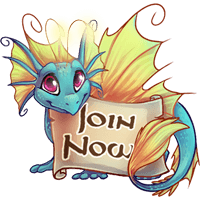 Forum Index > Player Guides > Creating A Battle Party 101
Page 2
1, 2, 3, 4, 5
Go to Page:
Author
Thread Post
Redacact
Level 60
Master Egg Hunter
Joined: 11/19/2014
Threads: 31
Posts: 622
Posted: 4/24/2015 at 2:54 PM
Post #11
Albeit im a fairly older user, I can still use help! I've never been amazing with builds, but I've finished the map thus far so...accomplishment! Can you 'bestow' your knowledge on party builds for the higher levels? :) *grabs pen and paper*
Edited By Redacact on 4/24/2015 at 2:55 PM.
Mousebird
Level 18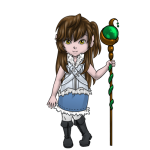 Joined: 3/12/2015
Threads: 3
Posts: 17
Posted: 4/28/2015 at 12:38 AM
Post #12
Link: https://www.sylestia.com/forums/?thread=18775&page=1#10
Author: Kaufee
Time Posted: 4/23/2015 at 12:58 PM
Hello Mousebird, and welcome to Sylestia!

That is okay! Your account is currently level 18, which means that you only have level 18 and lower pets. You can build your party with pets of any level, but make sure that they are close together. The enemies that you encounter will not be any higher level than your highest pet, so if you have one level 50 pet and two level 10 pets, you will be encountering level 50 enemies! The best way to get around this is to create a battle party of pets with similar levels.

Let me know if that doesn't make any sense! c:
thanks Kaufee
LonelyRyu
Level 70
Sergeant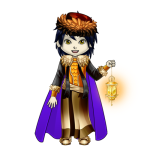 Joined: 4/24/2015
Threads: 72
Posts: 405
Posted: 4/28/2015 at 3:14 PM
Post #13
I am glad I read this. I was planning on getting a high level per to make mincemeat out of a certain enemy but now I see that if I do that then the enemy will be at the same level as my strongest pet.

So if I use low level pets then the boss should be low level too?
GoldGryphon
Level 75
Guardian of the Realm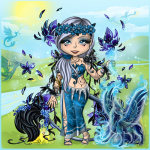 Joined: 1/28/2014
Threads: 73
Posts: 4,167
Posted: 4/30/2015 at 11:26 AM
Post #14
Not necessarily, LonelyRyu.... some cases yes, some cases no. For example, if I go thru Nightfall Bandit Dungeon, those are all the same level (approximately 25ish). Even though mine are level 60. This happens in all the storyline places, ie: Fungus Grove, Trollsblight Cavern and the places you probably have been.

But, if you are doing the dynamic events, the ones that come every 3hrs with the yellow banners "help save Eisor's Haven", or "fungus grove" or something like that.... those enemies are approximately the same level as your pets. Also, fest zones are like this, you will battle enemies close to your level.

If you have anymore questions, I will try to help! :)
Edited By GoldGryphon on 4/30/2015 at 1:04 PM.
Kaufee
Level 70
The Perfectionist
Joined: 9/23/2013
Threads: 110
Posts: 1,191
Posted: 5/2/2015 at 8:39 PM
Post #15
Redacact, sorry for such a late reply! I am really forgetful. D:

The answer to your question somewhat depends on what you are battling. I can split this into two different types of battles, either regular battles or boss battles.

Regular battles are battles with normal wild sylesti or bandits. Bandits are somewhat stronger than wild sylesties, from my experience, but are essentially the same. For these fights, I use the build described in this thread. It's simple and clears enemies quickly. As long as you can keep your tank up, your other pets should essentially never die. If I had to suggest a specific build it would be an earth tank, or other tank as long as it can survive fairly well, and two fire pets, fire because at max level and profession points becomes a multi-target spell that helps to kill more enemies at a time.

For boss battles things get a little more complicated. Boss battles in the festival, exploration, and dungeon battles are basically the same as regular battles, but these bosses are simply a lot stronger and without proper gear for your pets you won't be able to defeat them. The other thing that makes them special and can influence your build is their mechanics--basically any special behavior they have. All of the arena battles are these types of battles and each one needs to be handled in a different way. Also, a pet dying in arena is almost always a lost battle, so health is much more important than regular battles. From my personal experience in the arena the best builds are actually using hybrid specs for your entire party, essentially using a mostly tank/some damage pet and two mostly damage/some tank pets. This way they other pets in the party can step in to tank in the case that your tank's health gets VERY low.

I'm pretty tired right now but if people want me to do an arena guide I totally will but I've only beaten the entire level 25 arena, not any of the level 50, yet. And if you need any clarification please ask, this is kind of confusing. xD

LonelyRyu, welcome to Sylestia! I'm always excited to help out new players and I'm thrilled that this guide helped you, as that was exactly it's purpose! :D

The enemies that you find and fight in the festival zone are always going to be based on your level. The enemies that you find can be as high as any pet in your party, and are always going to scale to your party. It's okay to use pets that are close in level but not identical, but don't use pets that are more than a couple levels apart.

The other areas on the website, the exploration zone, are going to be a static level that is specific to their area. The festival zone is the only zone that scales to user level.

If you have any other questions let me know! :D
Edited By Kaufee on 5/2/2015 at 8:39 PM.
Psychedelicxdaisy
Level 60
Joined: 8/2/2015
Threads: 4
Posts: 79
Posted: 10/14/2015 at 9:47 PM
Post #16
Thank you so much for making it a bit easier for me to understand stats and proficiencies. :)
Kaufee
Level 70
The Perfectionist
Joined: 9/23/2013
Threads: 110
Posts: 1,191
Posted: 10/16/2015 at 9:35 AM
Post #17
No problem!! I love helping out! Let me know if you have any other questions and welcome to Sylestia! :D
Felsia
Level 70
Assistant to the Sculptor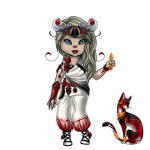 Joined: 1/25/2015
Threads: 0
Posts: 13
Posted: 11/29/2015 at 3:17 AM
Post #18
thanks Kaufee, your instructions were detailed and fantastic. Now I'm not being beaten so much anymore and I will try your tips on the arena next :)
SunGoddess
Level 17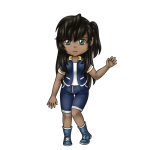 Joined: 6/10/2016
Threads: 1
Posts: 7
Posted: 6/11/2016 at 10:55 AM
Post #19
How do you get other pets into the party? I went to the party page and it will only allow me to use I slot.
Flute
Level 70
Enchanted Explorer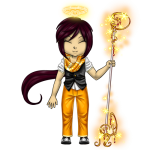 Joined: 1/12/2013
Threads: 340
Posts: 12,946
Posted: 6/11/2016 at 5:03 PM
Post #20
You have to buy more party slots from the town.

In the plaza, there should be a trainer that you can buy a party slot from. You'll get a 3rd one when you're able to go to Saerielle and buy it there.
Go to Page:
1, 2, 3, 4, 5
Go to Top
This Page loaded in 0.023 seconds.
Terms of Service | Privacy Policy | Contact Us | Credits | Job Opportunities
© Copyright 2011-2021 Sylestia Games LLC.
All names and logos associated with Sylestia are Trademarks of Sylestia Games LLC.
All other trademarks are the property of their respective owners.
For questions, comments, or concerns please email at Support@Sylestia.com.