Overview
Stables
Hatchery
Inventory
Wardrobe
Referrals
Settings
Seasonal Festival
World Map
Generator
Breeding Grounds
Nurturing Grounds
Party
Task Log
Mission Log
Quest Log
Player Trades
Trade Broker
Currency Exchange
Eggling Auction
Pick A Door
Official Games
Un-Official Games
Jinxie's Jamboree
Festival Shop
Diamond Shop
Avatar Shop
Scale Shop
Inbox
Forums
Community Polls
Advanced Search
September 21st, 2020

201 Online
1:46 PM
Advanced Search
Active Players on Sylestia
Category
Total
Yesterday
Players
5,398
787
Sylestia Pet Data
Category
Total
Yesterday
Pets
5,880,058
2,232
Generated
436,152
502
Captured
911,152
112
Bred
4,532,754
1,618
Statistics updated daily at midnight
Recent Announcements
Thread
Posted
Rapid Response Suggest.. Sep 12 Summer Festival Overvi.. Aug 16 Lost Grove Traits Show.. Jul 22 Lost Grove Restricted.. Jul 20 Patriotic Event Overvi.. Jul 3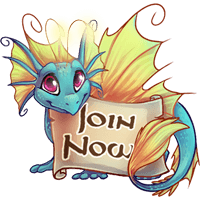 Forum Index > Player Guides > Xavi's 6-vis Breeding Guide!
Page 13
1, 2, 3... 11, 12, 13
Go to Page:
Author
Thread Post
Galacticgalaxy
Level 62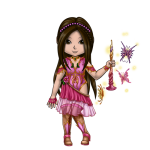 Joined: 8/11/2020
Threads: 19
Posts: 138
Posted: 9/16/2020 at 8:31 AM
Post #121
So I have 2 regular essences now, and a female zolnixi with 2 of the traits I need, but I don't know which gender to make the other two that I'm using essences to create. I also don't have a clue what genes and mutations to use.
Edited By Galacticgalaxy on 9/16/2020 at 8:35 AM.
Xavion
Level 70
The Perfectionist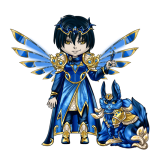 Joined: 10/15/2013
Threads: 366
Posts: 5,267
Posted: 9/16/2020 at 10:23 AM
Post #122
Just like working with only essences, I recommend 2 males / 1 female. That way the female offspring from one male will be breedable to the other male, which allows for rapid egg breeding with the next generation.


As for exact traits, that is entirely up to you. Just play around with colors and traits in the generator until you find something you like! And if you're drawing a complete blank, it never hurts to look up a reference image.

The only advice I can give - more like a requirement for the project - is that you make sure you cover all the traits you need with the breeders! If you want G1 Banded Stripes and none of your original 3 have it, the trait won't appear by magic in future generations.
Soulshard
Level 24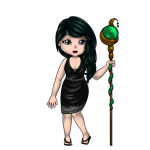 Joined: 7/30/2020
Threads: 14
Posts: 289
Posted: 9/20/2020 at 10:54 PM
Post #123
about 2 days ago i found out that most of my starter drae's kids have hidden astral armour and feathered wings XD
Go to Page:
1, 2, 3... 11, 12, 13
Go to Top
This Page loaded in 0.015 seconds.
Terms of Service | Privacy Policy | Contact Us | Credits | Job Opportunities
© Copyright 2011-2020 Sylestia Games LLC.
All names and logos associated with Sylestia are Trademarks of Sylestia Games LLC.
All other trademarks are the property of their respective owners.
For questions, comments, or concerns please email at Support@Sylestia.com.