Overview
Stables
Hatchery
Inventory
Wardrobe
Referrals
Settings
Seasonal Festival
World Map
Generator
Breeding Grounds
Nurturing Grounds
Party
Task Log
Mission Log
Quest Log
Player Trades
Trade Broker
Currency Exchange
Eggling Auction
Pick A Door
Official Games
Un-Official Games
Jinxie's Jamboree
Festival Shop
Diamond Shop
Avatar Shop
Scale Shop
Inbox
Forums
Community Polls
Advanced Search
May 8th, 2021

112 Online
6:27 PM
Advanced Search
Active Players on Sylestia
Category
Total
Yesterday
Players
4,581
612
Sylestia Pet Data
Category
Total
Yesterday
Pets
6,325,391
1,850
Generated
470,810
14
Captured
963,101
95
Bred
4,891,480
1,741
Statistics updated daily at midnight
Recent Announcements
Thread
Posted
Easter Event Overview Apr 4 Fortune Event Overview Mar 17 Nytekrie Themed Change.. Mar 8 Nytekrie Revamp Releas.. Mar 4 Site Downtime - 3/4 @.. Mar 3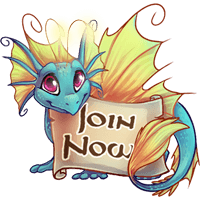 Forum Index > Games, Contests, and Giveaways > The Sylestian Wishing Well
Page 569
1, 2, 3... 568, 569, 570... 581, 582, 583
Go to Page:
Author
Thread Post
Furrychild
Level 70
Spooky Shopper
Joined: 1/28/2020
Threads: 146
Posts: 3,163
Posted: 4/8/2020 at 4:57 AM
Post #5681
My wish list

help with my projects

one of every theme

Gene test kit(s)

infertility kit

plain black female zolnixi
Silverscale576
Level 70
Frosty Grandmistress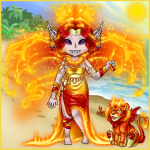 Joined: 2/26/2019
Threads: 150
Posts: 8,695
Posted: 4/18/2020 at 5:33 PM
Post #5682
My wish list

400 diamonds - to buy a new stable

Gold- to help my life and get a new tab

Sandy kitsune avi held

A background
Minlifalcon
Level 65
High Priest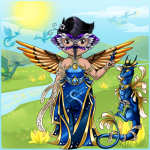 Joined: 12/21/2019
Threads: 163
Posts: 1,664
Posted: 4/19/2020 at 2:55 AM
Post #5683
I wish I have a. . . .
Pets:
pixie iris draeyl
lost crystal nytekrie
items:
pet costumes
enchanted ferrikki essence
avatar:
full moon background [dusky orange]
other:
400 dias (to buy a new stable)
a lot of gold (to buy a new tab)
(sorry edit it, because I don't want the sylesties)
Edited By Anniel11 on 4/20/2020 at 3:57 PM.
Wolfpack2020
Level 68
Frosty Hands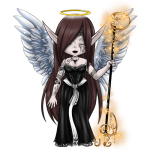 Joined: 2/10/2018
Threads: 90
Posts: 3,186
Posted: 4/19/2020 at 1:33 PM
Post #5684
My Wishlist:

-Max Stat Spectral Ny'venes (As many as I can get)
-Gold (500k)
-Diamonds (299)
-Themed Ryori's (Older themes are appreciated)

Avi Items:

-Demon hunters guardian (Twilight)
-Demon hunters Regalia (Twilight)
-Demon hunters Wings (Twilight)
Sawbill
Level 70
The Perfectionist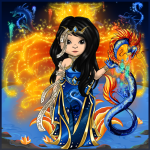 Joined: 1/6/2020
Threads: 25
Posts: 1,103
Posted: 4/19/2020 at 5:02 PM
Post #5685
Wishlist
Pets
Gen. 1 Nytekries with at least 2 visible traits
Max/Super stats
Low ID themes
Regens
Themed pets with restricted traits

Items
Avatar background
Dias (900)
Gold (480K)
Master Snare Traps
Perfumes

Edited By Sawbill on 4/19/2020 at 6:04 PM.
Windsofwinter
Level 63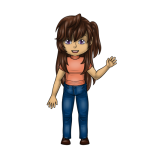 Joined: 3/12/2020
Threads: 5
Posts: 176
Posted: 4/20/2020 at 4:29 PM
Post #5686
Mostly looking for gold right now, but I will always take diamonds, essences, and themed pets. I'm putting some preferences below, but feel free to send me any type.

Preferred essences
- Aeridini
- Aurleon
- Ny'vene


Preferred Themes
- Anything I already have one or more of
- Evening Sea Ferrikki
- Sunlit Bluebird Lupora
- Diamond shine ferrikki
Queenofstorms
Level 59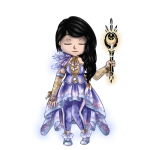 Joined: 4/20/2020
Threads: 39
Posts: 436
Posted: 4/23/2020 at 10:41 PM
Post #5687
i'll gladly nurture your eggs whenever i'm available, if you still want to.

wishlist:
1000 diamonds
100k gold
lunar fairy wings (serenity)
( i think thats the name?)
Edited By Queenofstorms on 5/13/2020 at 12:58 AM.
Nini
Level 44
The Tender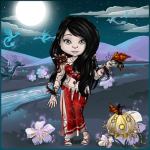 Joined: 10/23/2019
Threads: 0
Posts: 100
Posted: 4/26/2020 at 10:21 AM
Post #5688
@Queenofstorms
Send me CoD of 10k.
Avatar items
I wish for the Demon hunters regalia
I wish for the Dream Stealers horn
I wish for the Dream stealers Sigil (stasis)
I wish for the Demon channelers horned staff (frostbite)
Edited By Nini on 4/28/2020 at 1:10 AM.
Nini
Level 44
The Tender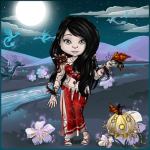 Joined: 10/23/2019
Threads: 0
Posts: 100
Posted: 4/28/2020 at 1:12 AM
Post #5689
Link: https://www.sylestia.com/forums/?thread=15727&page=569#5687
Author: Queenofstorms
Time Posted: 4/23/2020 at 10:41 PM
i'll gladly nurture your eggs whenever i'm available, if you still want to.

wishlist:
1000 diamonds
100k gold
lunar fairy wings (serenity)
( i think thats the name?)

Send me CoD of 10k.
Crazyperson
Level 60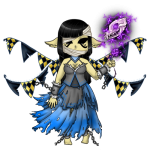 Joined: 4/5/2020
Threads: 78
Posts: 737
Posted: 5/3/2020 at 3:18 AM
Post #5690
essencess
i wish i had a mistical zolnix essences
i wish i had regular faloara essences

items
i wish i had 2 level 40 experience orbs

others
i really need 60,000 for a new tab for sales
i wish i had 1,000 dimondd
Edited By Dazzle on 5/3/2020 at 3:26 AM.
Go to Page:
1, 2, 3... 568, 569, 570... 581, 582, 583
Go to Top
This Page loaded in 0.031 seconds.
Terms of Service | Privacy Policy | Contact Us | Credits | Job Opportunities
© Copyright 2011-2021 Sylestia Games LLC.
All names and logos associated with Sylestia are Trademarks of Sylestia Games LLC.
All other trademarks are the property of their respective owners.
For questions, comments, or concerns please email at Support@Sylestia.com.