Overview
Stables
Hatchery
Inventory
Wardrobe
Referrals
Settings
Seasonal Festival
World Map
Generator
Breeding Grounds
Party
Task Log
Mission Log
Quest Log
Player Trades
Trade Broker
Currency Exchange
Eggling Auction
Pick A Door
Official Games
Un-Official Games
Jinxie's Jamboree
Festival Shop
Diamond Shop
Avatar Shop
Scale Shop
Inbox
Forums
Community Polls
October 14th, 2019

84 Online
3:03 AM
Advanced Search
Active Players on Sylestia
Category
Total
Yesterday
Players
6,864
864
Sylestia Pet Data
Category
Total
Yesterday
Pets
5,206,361
1,017
Generated
370,858
28
Captured
796,873
123
Bred
4,038,630
866
Statistics updated daily at midnight
Recent Announcements
Thread
Posted
Regarding Advancement.. Oct 9 Nytekrie Revamp Sketch.. Sep 19 Miscellaneous Updates Sep 17 Nytekrie Revamp Sketch.. Sep 12 Nytekrie Revamp Sketch.. Sep 10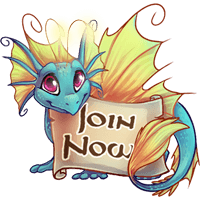 Forum Index > Games, Contests, and Giveaways > Flute and Sel's Week of Love Raffles...
Page 2
1, 2, 3... 24, 25, 26
Go to Page:
Author
Thread Post
Horselover
Level 60
Master Egg Hunter
Joined: 9/28/2013
Threads: 58
Posts: 699
Posted: 2/10/2014 at 5:40 PM
Post #11
Just love letter.
Lhluvsathena
Level 60
Nature Walker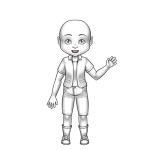 Joined: 9/17/2013
Threads: 10
Posts: 649
Posted: 2/10/2014 at 5:53 PM
Post #12
1. Know what's on the menu? Me-n-u.
2. Me without you is like a nerd without braces, A shoe without laces, aSentenceWithoutSpaces.
Can I have on ticket on Nephini 1 and two tickets on Nephini 9?
White Lindor Chocolates:


Okay that's two cheesy pick-up lines, three tickets placed, and a picture of my favorite chocolate. Now I should be entered in all of the raffles!
Maddytivon
Level 60
The Kind-Hearted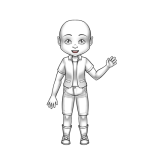 Joined: 9/21/2013
Threads: 23
Posts: 924
Posted: 2/10/2014 at 5:56 PM
Post #13
Can I place all my tickets on 9, enter the love letter, avatar item and luffox raffle?
Kaufee
Level 70
The Perfectionist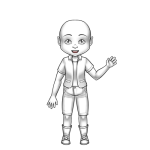 Joined: 9/23/2013
Threads: 110
Posts: 1,191
Posted: 2/10/2014 at 5:57 PM
Post #14
I'd love to enter and put my tickets on number 9. c:
Selestial
Level 70
Trickster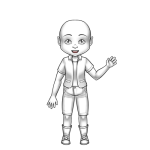 Joined: 7/9/2013
Threads: 176
Posts: 3,328
Posted: 2/10/2014 at 5:59 PM
Post #15
Wow nine is so popular, never would have guessed that. xD All added~!
Roguew
Level 60
The Whimsical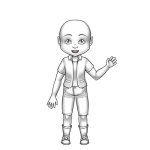 Joined: 8/16/2013
Threads: 17
Posts: 1,341
Posted: 2/10/2014 at 6:02 PM
Post #16

My entry to the first Nephini raffle. I'd like to be entered in the raffle for the male Nephini. :)

For the general Nephini raffle I'd like to put a ticket on 4, 5, and 10.

Please enter me in all the other raffles, including the Swan Set raffle.
My favorite chocolate is chocolate mint. Yum! :)

Flute
Level 65
Enchanted Explorer
Joined: 1/12/2013
Threads: 336
Posts: 12,790
Posted: 2/10/2014 at 6:22 PM
Post #17
(sorry for your 2nd ping, if they're annoying ;w; )

You have all been added to the additional love letter/avi item/luffox raffle. c:

Lhluvsathena: White Lindor Chocolates are my sinful treat. If I get my hands on one of those foiled baggies of 3 (why three, such a small number), I just...alskj so good. (you're entered!)

Roguew: I just love the presentation there. hee. c: (you're entered!)
7ai7
Level 60
The Kind-Hearted
Joined: 9/14/2013
Threads: 7
Posts: 532
Posted: 2/10/2014 at 6:49 PM
Post #18
can I enter in the love letter raffle
Stupic
Level 67
Knight
Joined: 10/7/2013
Threads: 3
Posts: 365
Posted: 2/10/2014 at 7:01 PM
Post #19
If you were a Pokemon, I'd chose you!

Cheesy pick-up line out of the way, could I place three tickets on nephini 3 and one for the special male please? These are all gorgeous nephini!
Flute
Level 65
Enchanted Explorer
Joined: 1/12/2013
Threads: 336
Posts: 12,790
Posted: 2/10/2014 at 7:12 PM
Post #20
7ai7: You must enter the nephini raffle to be entered in the additional raffles (though you can opt to only be in the love letter raffle after that!)

Stupic: Added to the additional 3 raffles c: (I'm sure Selestial will get to your nephini entries shortly ^^)
(edit: do tell me if you wanna opt out!)
Edited By Flute on 2/10/2014 at 7:13 PM.
Go to Page:
1, 2, 3... 24, 25, 26
Go to Top
This Page loaded in 0.009 seconds.
Terms of Service | Privacy Policy | Contact Us | Credits
© Copyright 2011-2019 Sylestia Games LLC.
All names and logos associated with Sylestia are Trademarks of Sylestia Games LLC.
All other trademarks are the property of their respective owners.
For questions, comments, or concerns please email at Support@Sylestia.com.