Home
Overview
Stables
Hatchery
Inventory
Wardrobe
Referrals
Settings
Seasonal Festival
World Map
Generator
Breeding Grounds
Nurturing Grounds
Party
Task Log
Mission Log
Quest Log
Themed Pet Codex
Player Trades
Trade Broker
Currency Exchange
Eggling Auction
Pick a Door
Official Games
Un-Official Games
Jinxie's Jamboree
Festival Shop
Diamond Shop
Avatar Shop
Scale Shop
Inbox
Forums
Community Polls
Advanced Search
November 27th, 2022

117 Online
10:04 AM
Advanced Search




Active Players on Sylestia
Category
Total
Yesterday
Players
3,211
553
Sylestia Pet Data
Category
Total
Yesterday
Pets
7,442,491
2,544
Generated
575,537
499
Captured
1,102,856
232
Bred
5,764,062
1,813
Statistics updated daily at midnight
Recent Announcements
Thread
Posted
New Feature: Trait Ext.. Nov 22 Black Friday Extravaga.. Nov 22 Revamped Feature: Hatc.. Nov 15 Fall Festival Pet Trai.. Oct 27 Fall Festival Overview Oct 27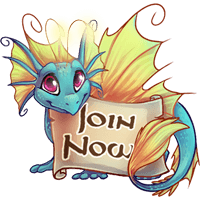 Forum Index > General Discussion > Scale Shop Usage
Page 1
1, 2
Go to Page:
Author
Thread Post
Savynn
Level 75
Lurker of the Depths
Joined: 12/18/2012
Threads: 202
Posts: 4,354
Posted: 11/24/2022 at 3:10 PM
Post #1
I'm curious what items from the scale shop that different people find useful for their projects and such. Who likes to use the dyes, who likes to use nullification philters, etc.
AliceHearts
Level 75
Guardian of the Realm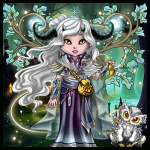 Joined: 8/26/2013
Threads: 234
Posts: 5,945
Posted: 11/24/2022 at 3:20 PM
Post #2
for me it would be Null philters mainly and sometimes dyes , amnesia and unlearning philters
Ribbonsin
Level 75
Warden of Umbra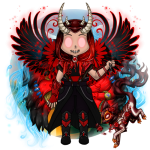 Joined: 11/29/2020
Threads: 8
Posts: 76
Posted: 11/24/2022 at 3:34 PM
Post #3
I straight up don't use it
SpaceElf1
Level 75
Collector of Souls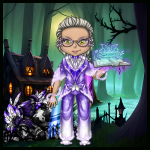 Joined: 9/17/2014
Threads: 613
Posts: 12,136
Posted: 11/24/2022 at 3:35 PM
Post #4
I buy Philters of Amnesia and sometimes Lesser Philters.
Fox
Level 75
Master Sylestiologist
Joined: 3/10/2014
Threads: 393
Posts: 11,580
Posted: 11/24/2022 at 3:36 PM
Post #5
I use the dyes and null philters.

Very rarely I'll use amnesia, and I haven't used a philter of unlearning in awhile. I never use the mutators or the lesser stat philters (despite having a small collection of them lol).
Dragoil
Level 75
The Fortuitous
Joined: 2/28/2016
Threads: 167
Posts: 1,878
Posted: 11/24/2022 at 3:37 PM
Post #6
Lol, ok Savy, I usually just use my scales to help others get things they need, dyes and such. I don't do projects much myself :)
Mikazukichan
Level 75
The Artistic
Joined: 1/28/2014
Threads: 308
Posts: 9,425
Posted: 11/24/2022 at 3:37 PM
Post #7
For me it's lesser dyes, amnesia philters, and philters of unlearning
Vizor
Level 75
The Kind-Hearted
Joined: 3/30/2017
Threads: 22
Posts: 153
Posted: 11/24/2022 at 3:37 PM
Post #8
I don't use it a whole heap, but the exceptions would be mutators and dyes. Can't have too many of those, even though nurturing isn't a strong suit for me. XD
Faeyla
Level 75
Gingerbread Architect
Joined: 10/11/2014
Threads: 31
Posts: 1,113
Posted: 11/26/2022 at 11:08 AM
Post #9
Null philters primarily. Occasionally the unlearning philters since I'm still putting together fest teams. Very rarely amnesia philters when I mess up a name, but I just avoid naming most of my pets. :-P
Way too picky about traits to use lesser muters and the lesser dyes just have too much color swing for me. Although, I do occasionally use lesser dyes to "fix" a bad themed color swing by allowing me to reset their colors after dyeing.
YureiNeko
Level 75
Trickster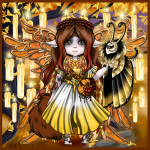 Joined: 2/21/2017
Threads: 69
Posts: 1,383
Posted: 11/26/2022 at 6:57 PM
Post #10
I buy mutators and dyes to sell, and I've bought amnesia and the stat philters (vigor, acumen, precision, & nimbleness) with the idea that i *might* use them someday, but i still haven't. i've used a handful of mutators on themed pets for projects and when ferrikki came out to get some traits, but i havent used any since.

the only things i really use from the scales store are the nullifiers, but i've bought unlearning philters for boards parties and will likely use the dyes for projects in the future.
Go to Page:
1, 2
Go to Top
This Page loaded in 0.035 seconds.
Terms of Service | Privacy Policy | Contact Us | Credits | Job Opportunities




© Copyright 2011-2022 Sylestia Games LLC.
All names and logos associated with Sylestia are Trademarks of Sylestia Games LLC.
All other trademarks are the property of their respective owners.
For questions, comments, or concerns please email at Support@Sylestia.com.