Home
Overview
Stables
Hatchery
Inventory
Wardrobe
Referrals
Settings
Seasonal Festival
World Map
Generator
Breeding Grounds
Nurturing Grounds
Party
Task Log
Mission Log
Quest Log
Themed Pet Codex
Player Trades
Trade Broker
Currency Exchange
Eggling Auction
Pick a Door
Official Games
Un-Official Games
Jinxie's Jamboree
Festival Shop
Diamond Shop
Avatar Shop
Scale Shop
Inbox
Forums
Community Polls
Advanced Search
November 27th, 2022

118 Online
10:09 AM
Advanced Search




Active Players on Sylestia
Category
Total
Yesterday
Players
3,211
553
Sylestia Pet Data
Category
Total
Yesterday
Pets
7,442,491
2,544
Generated
575,537
499
Captured
1,102,856
232
Bred
5,764,062
1,813
Statistics updated daily at midnight
Recent Announcements
Thread
Posted
New Feature: Trait Ext.. Nov 22 Black Friday Extravaga.. Nov 22 Revamped Feature: Hatc.. Nov 15 Fall Festival Pet Trai.. Oct 27 Fall Festival Overview Oct 27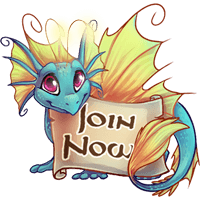 Forum Index > Suggestion Box > show aspect/background in hatchery, etc
Page 2
1, 2
Go to Page:
Author
Thread Post
Krinadon
Level 75
Guardian of the Realm
Site Administrator
Joined: 12/17/2012
Threads: 987
Posts: 13,864
Posted: 11/25/2022 at 12:31 AM
Post #11
Link: https://www.sylestia.com/forums/?thread=104499&page=1#10
Author: Quailking
Time Posted: 11/24/2022 at 9:12 PM
I hate seeing the blue screen head shot avi so much. Now the only place I will ever see my avatar background is my profile page or any posts that I make on the forum. I can understand it a little bit but is discourages me a lot fron collecting avatar Items when I just see a head shot. It feels a lot less personable to me, I don't see my clothes when perusing the forums. It just feels halfway pointless to get new/fun avatar items when I don't see it 50% of the time. Letting us toggle it would be wonderful but I can understand if that is really just not feasible in game. But it just, makes me sad to not see my avatar items on 50% of the time.


As said, it's a very early work in progress. I will try and get some customization built in for you guys as soon as I can. The list probably includes:

- Many different backgrounds to choose from instead of default blue.
- Option to show the currently hidden parts
- Option to display full size Avatar instead (where applicable)

Just try and bear with me for a little bit. There's a lot going on atm. =P
Edited By Krinadon on 11/25/2022 at 12:31 AM.
Quailking
Level 75
Brosilla's Minion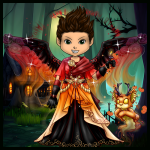 Joined: 9/11/2020
Threads: 32
Posts: 1,001
Posted: 11/25/2022 at 12:44 AM
Post #12
Ok. I guess it was a little unclear to me when I read through your previous messages, Thanks for the clarification. I am now looking forward to when those get implemented :D
Go to Page:
1, 2
Go to Top
This Page loaded in 0.017 seconds.
Terms of Service | Privacy Policy | Contact Us | Credits | Job Opportunities




© Copyright 2011-2022 Sylestia Games LLC.
All names and logos associated with Sylestia are Trademarks of Sylestia Games LLC.
All other trademarks are the property of their respective owners.
For questions, comments, or concerns please email at Support@Sylestia.com.