Home
Overview
Stables
Hatchery
Inventory
Wardrobe
Referrals
Settings
Seasonal Festival
World Map
Generator
Breeding Grounds
Nurturing Grounds
Party
Task Log
Mission Log
Quest Log
Themed Pet Codex
Player Trades
Trade Broker
Currency Exchange
Eggling Auction
Pick A Door
Official Games
Un-Official Games
Jinxie's Jamboree
Festival Shop
Diamond Shop
Avatar Shop
Scale Shop
Inbox
Forums
Community Polls
Advanced Search
December 9th, 2022

148 Online
12:02 AM
Advanced Search




Active Players on Sylestia
Category
Total
Yesterday
Players
3,279
692
Sylestia Pet Data
Category
Total
Yesterday
Pets
7,465,200
2,285
Generated
580,115
284
Captured
1,105,203
115
Bred
5,779,840
1,886
Statistics updated daily at midnight
Recent Announcements
Thread
Posted
PSA: Harassment and Bu.. Dec 5 2022 Stocking Stuffer Dec 1 2022 Advent Calendar Dec 1 New Feature: Trait Ext.. Nov 22 Black Friday Extravaga.. Nov 22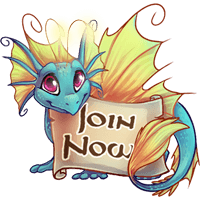 Forum Index > Official Games and Contests > 2022 Winter Festival - Themed Pet Design
Page 2
1, 2, 3... 12, 13, 14
Go to Page:
Author
Thread Post
Quailking
Level 75
Brosilla's Minion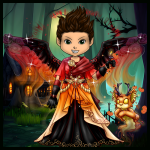 Joined: 9/11/2020
Threads: 32
Posts: 1,009
Posted: 11/7/2022 at 8:46 AM
Post #11
Blackberry Crumble Aeridini




Dried Rose Aurleon




Candied Fig Bulbori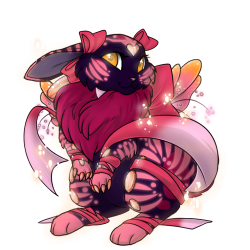 Ashen Candle Faelora




Holiday Cheer Ferikki




Frosted Ornament Kelpari




Conifer Sap Lighira




Frozen Foliage Nephini




Aurora Icicle Puffadore




Snowy Moose Ryori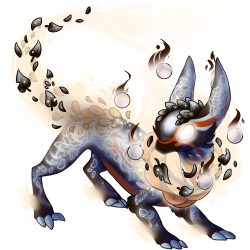 Wax Melt Sylvorpa


Edited By Quailking on 11/30/2022 at 11:16 AM.
Lostinthyme
Level 75
The Fortuitous
Joined: 9/21/2016
Threads: 5
Posts: 102
Posted: 11/7/2022 at 8:49 AM
Post #12
Winter Moon Bulbori



Snow Day Draeyl



Northern Lights Faelora



Winter Glow Ferrikki



Reflected Aurora Kelpari



Soot Sprite Luffox



Sunlit Pine Lupora



Cozy Hearth Qitari




Polar Night Ryori



Snowy Evening Ny'Vene



Tundra Dawn Zolnixi

Edited By Lostinthyme on 12/2/2022 at 11:18 AM.
Tisquares
Level 75
Candy Dispenser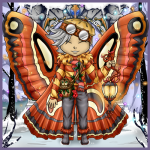 Joined: 10/28/2020
Threads: 58
Posts: 1,314
Posted: 11/7/2022 at 8:52 AM
Post #13
All traits shown are randomly selected. None are intended to be part of the design; rather, they are supposed to display all possibilities of the palette.

Winter Crocus Aeridini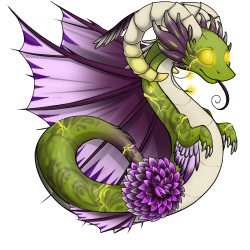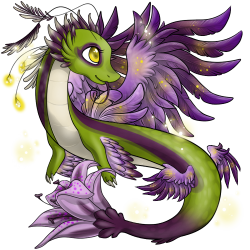 Frostbound Aurleon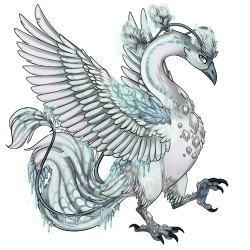 Sleeping Snowdrop Faelora



Frozen Soil / Frost Line Luffox



[Improved Resubmission] Timber Wolf Lupora
Deepened EC, tweaked GCs. It was very pale before; now it has some more depth while trying to keep it close to the actual animal.



Christmas Cactus Morkko
Did you know that a lot of Christmas cacti are actually improperly labelled? Easter and Thanksgiving cactuses also exist!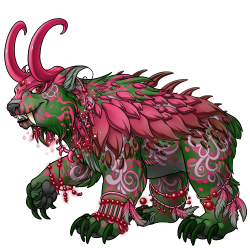 Minestrone Puffadore



Shaded Dawn Ryori



Winter Bass Sylvorpa
Ice fishing has always been a favorite winter activity of mine. It's always bass or northerns!



Spiced Cider Zolnixi
Up until recently, I didn't realize that putting Red Hots in your cider was a common thing.

Edited By Tisquares on 12/7/2022 at 7:57 PM.
GhostPirate
Level 70
Trickster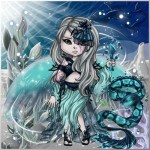 Joined: 4/24/2017
Threads: 61
Posts: 2,604
Posted: 11/7/2022 at 9:02 AM
Post #14
Lighira
Waxed Rose Ryori
CasmereSphynx
Level 75
Fancy Pants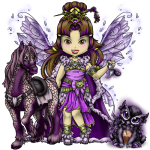 Joined: 8/29/2016
Threads: 20
Posts: 578
Posted: 11/7/2022 at 9:07 AM
Post #15
Messenger of Light Aeridini


Elder Phoenix Aurleon
'...it has a gleam of gold round its neck and all the rest of it is purple, but the tail blue picked out with rosecoloured feathers...'
Pliny the Elder's description of the Phoenix, which appeared at the end of each great year.
https://en.m.wikipedia.org/wiki/Phoenix_(mythology)

Draeyl
Cozy Hearth Ferrikki
Frigid Rebirth Griffi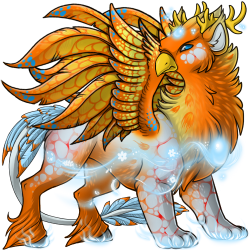 Winter Merriment Kelpari
Lighira
Luffox
Frostfire Lunemara
Icy Path Lupora
Ice Queen's Familiar Morkko
Polar Aura Nephini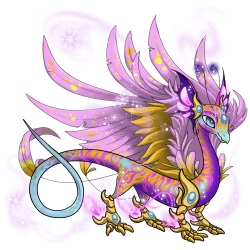 Lunar Legend Ny'vene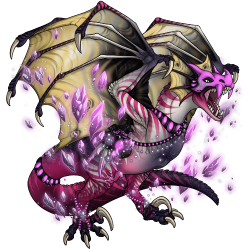 Based on this image of Princess Kaguya.

Qitari

Frosted Juniper Ryori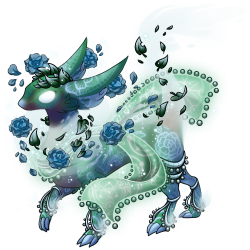 Silver Bells Sylvorpa
Frost-nipped Silver Bells with a sprig of Holly for color.

Vulnyx
Zolnixi

~
Edited By CasmereSphynx on 11/18/2022 at 7:08 PM.
Niverus
Level 75
Maw-nster Masher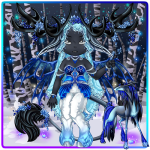 Joined: 2/11/2018
Threads: 412
Posts: 10,934
Posted: 11/7/2022 at 9:11 AM
Post #16
-=Winter Prism Aeridini=-
-=Frozen Reflections Aurleon=-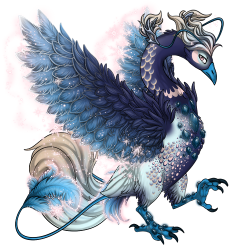 -=Cranberry Creme Ferrikki=-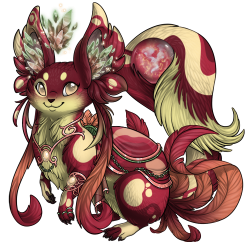 -=Wintertide Dreams Griffi=-
-=Hesperides' Gift Kelpari=-
-=Frostbitten Sunrise Lupora=-
-=Chilled Skies Nephini=-
-=Wandering Star Nytekrie=-
-=Silver and Gold Qitari=-
-=Soft Sunsets Ryori=-
-=Iced Heart Vulnyx=-
-=Touch of Magic Zolnixi=-
Edited By Niverus on 12/8/2022 at 8:25 PM.
Fox
Level 75
Master Sylestiologist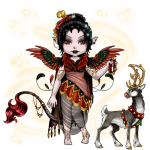 Joined: 3/10/2014
Threads: 394
Posts: 11,610
Posted: 11/7/2022 at 9:18 AM
Post #17
Pine Grove Faelora



Enchanted Icicle Kelpari



Holiday Tart Luffox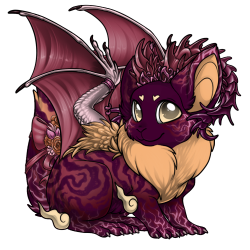 Frosted Fairy Lunemara - Altered Re-Submission
(Increased contrast, added yellow, saturated some colours, made purples more blue)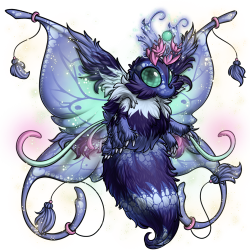 Timberwolf Lupora



Timberwolf Lupora - No Wings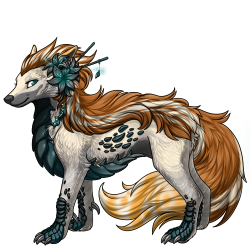 Timberwolf Lupora - Nomadic Yeti Traits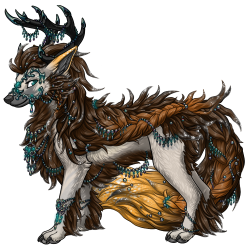 Mulled Wine Morkko



Starry Night Nytekrie



Yule Log Ny'Vene



Melting Glacier Vulnyx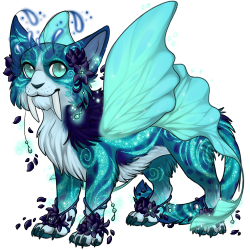 Melting Glacier Vulnyx - Arctic Nomad Traits



Winter Fling Zolnixi

Edited By Fox on 11/18/2022 at 1:21 PM.
Bobcat
Level 75
Trickster
Joined: 10/26/2013
Threads: 8
Posts: 275
Posted: 11/7/2022 at 9:21 AM
Post #18
Sugar Plum Dancer Aurl
Winter Clouds Bulbori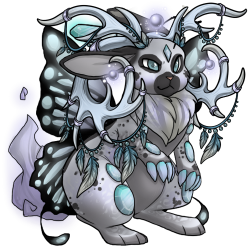 Aurora Magic Lupora
Angelic Messenger Vulynx
Edited By Bobcat on 11/22/2022 at 9:56 AM.
Xavion
Level 75
The Perfectionist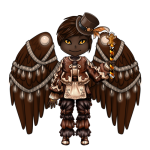 Joined: 10/15/2013
Threads: 427
Posts: 5,625
Posted: 11/7/2022 at 9:23 AM
Post #19


Eggnog Aeridini



Frost Warden Aurleon



Abominable Bulbori



Glowing Hearth Draeyl




Glistening Sunrise Ferrikki

Edited By Xavion on 11/27/2022 at 5:54 PM.
Mowkitty
Level 69
Benevolent Brewer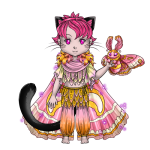 Joined: 7/23/2019
Threads: 2
Posts: 17
Posted: 11/7/2022 at 9:25 AM
Post #20
Aeridini
Aurora Aurleon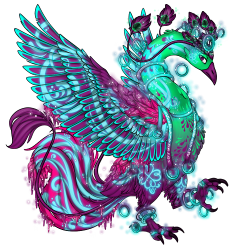 Bulbori
Draeyl
Faelora
Ugly Sweater Ferrikki


Griffi
Blue Glacier Kelpari

Star Snow Lighira

Luffox
Arctic Echo Lunemara


Lupora
Evergreen Morkko

Christmas Pickle Nephini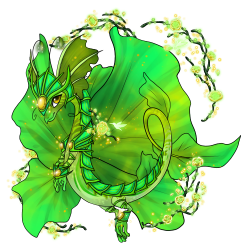 *inspired by the German tradition to hide a blown glass pickle ornament in the tree, the person who finds it gets to open the first gift or gets an extra gift it varies from family to family
Midnight Snow Ny'vene

Peppermint Puffadore
Holly Qitari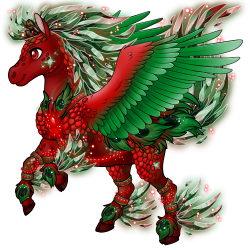 Blizzard Ryori
Frosted River Sylvorpa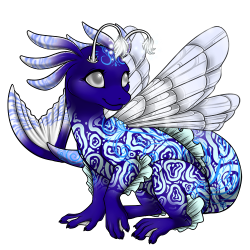 Vulnyx
Zolnixi
Edited By Mowkitty on 11/11/2022 at 6:52 PM.
Go to Page:
1, 2, 3... 12, 13, 14
Go to Top
This Page loaded in 0.084 seconds.
Terms of Service | Privacy Policy | Contact Us | Credits | Job Opportunities




© Copyright 2011-2022 Sylestia Games LLC.
All names and logos associated with Sylestia are Trademarks of Sylestia Games LLC.
All other trademarks are the property of their respective owners.
For questions, comments, or concerns please email at Support@Sylestia.com.