Home
Overview
Stables
Hatchery
Inventory
Wardrobe
Referrals
Settings
Seasonal Festival
World Map
Generator
Breeding Grounds
Nurturing Grounds
Party
Task Log
Mission Log
Quest Log
Themed Pet Codex
Player Trades
Trade Broker
Currency Exchange
Eggling Auction
Pick A Door
Official Games
Un-Official Games
Jinxie's Jamboree
Festival Shop
Diamond Shop
Avatar Shop
Scale Shop
Inbox
Forums
Community Polls
Advanced Search
December 9th, 2022

119 Online
1:07 AM
Advanced Search




Active Players on Sylestia
Category
Total
Yesterday
Players
3,279
692
Sylestia Pet Data
Category
Total
Yesterday
Pets
7,465,200
2,285
Generated
580,115
284
Captured
1,105,203
115
Bred
5,779,840
1,886
Statistics updated daily at midnight
Recent Announcements
Thread
Posted
PSA: Harassment and Bu.. Dec 5 2022 Stocking Stuffer Dec 1 2022 Advent Calendar Dec 1 New Feature: Trait Ext.. Nov 22 Black Friday Extravaga.. Nov 22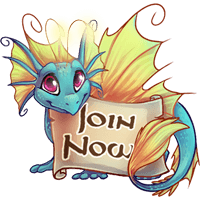 Forum Index > Official Games and Contests > 2022 Winter Festival - Themed Pet Design
Page 1
1, 2, 3... 12, 13, 14
Go to Page:
Author
Thread Post
Krinadon
Level 75
Guardian of the Realm
Site Administrator
Joined: 12/17/2012
Threads: 990
Posts: 13,895
Posted: 11/7/2022 at 6:49 AM
Post #1
We are looking for help coming up with new Themed Pets for the upcoming 2022 Winter Festival, due to begin mid December! You can submit Themed Pet Designs for all species.


Rules
Please make sure to read the rules carefully!

1. Navigate to the Generator, select a species of your choice and then choose various colors for your design. Once done, post your design(s) here in this thread. Please only post one entry per species and try and keep everything to one post. You can also make sure that submitted images are sized to 250 (&size=250) to prevent designs being too small or too large.

Visit Themed Pet Codex to View Existing Official Themed Pets

Guide on How to Create and Share Designs

2. All designs submitted must be Winter Themed. This means anything to do with the season, such as any holidays that occur within the season, weather, etc. Players can use any available Traits to showcase their design. However, players should be mindful that their designs need to look good against various Trait options, not just the Traits they are showcasing.

3. All submitted designs must have been made by the poster. Please do not use other players' designs. It is both disrespectful and if we see someone posting other player's designs, you will be disqualified from this contest and receive a Forum Strike. To clarify, a Design does not equate to a Theme. Multiple players can submit, say, a "Pumpkin Lupora", as long as each player designed their own version.

*NEW* 4. All designs must be new designs! Please do not submit designs that are a copy of existing Themed Pets. If you want to try re-submitting an older design of yours, please at least attempt to improve upon it. Thank you.

5. Please do not make any negative comments in this thread, this thread is for contest entries only and not discussion.

6. Please do not reserve posts. If you reserve a post I will delete your post.

*NEW* 7. Please do not make multiple submission posts! All of your submissions must be in a single post. Ignoring this rule may void your Participation Prize.

8. Please do not Ping me with your submission. Please only Ping me if you have a question.

9. The end date is December 4th at 11:59 PM server, after that there is no guarantee that we will see your entry and the thread will be locked once designs are picked.




Prizes



We will NOT announce which designs were chosen, so please do not ask if we are going to announce it. If a thread is created listing all of the available Themed Pets, we will provide our list to the author upon request. Players will receive a PM from us for their choice in prizes.

All Players With Chosen Designs
Max 1 Per Player

Prizes: 3-Visible (2-Visible if Restricted) Winter Festival Themed Pet of Choice, 1 Entry Ticket into a Raffle for a Custom Colored/Named [Shamrock Warden Luffox (Mirabelle)] Avatar Aspect Item OR Custom Colored/Named [Vytrius, Prince of Bargains] Avatar Aspect Item of Their Choice OR Custom Colored/Named [Leviathan, Terror of the Deep] Avatar Aspect Item of Their Choice.


All Participants
With a minimum of 10 valid designs

Prizes: [Fabled Frost Essence] x1, [Premium Ice Water] x2, [Box of Ice Sculpting Supplies] x1, [Box of Ice Sculpting Agents] x2, [Frost Token] x500
EvilNapkin
Level 75
Master Sylestiologist
Joined: 12/16/2020
Threads: 42
Posts: 355
Posted: 11/7/2022 at 6:51 AM
Post #2
Ice Palace Aeridini
Hazy Lights Aurleon
Aurora Dream Bulbori
Snow Shadow Draeyl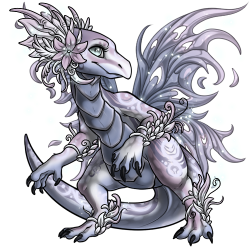 Peppermint Cream Ferrikki
Ice Castle Luffox
Creme Brulee Lunemara
Festive Stew Morkko
Spearmint Nephini
Fancy Chocolate Ny'vene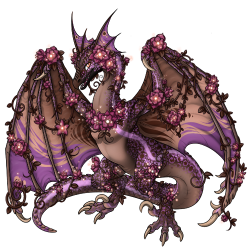 Merry Morning Nytekrie
Winter Coat Puffadore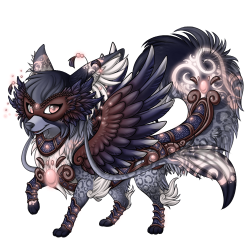 Absolute Zero/Winter Solstice Vulnyx
Edited By EvilNapkin on 12/2/2022 at 12:41 PM.
Copeh
Level 75
Trickster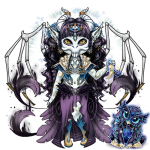 Joined: 8/18/2013
Threads: 40
Posts: 683
Posted: 11/7/2022 at 7:09 AM
Post #3
Corrupted Frost Nytekrie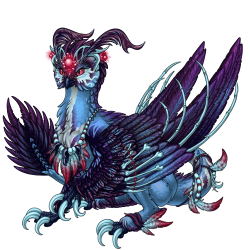 IzukuTheLupLord
Level 75
The Kind-Hearted
Joined: 3/5/2021
Threads: 79
Posts: 1,805
Posted: 11/7/2022 at 7:27 AM
Post #4
Arctic Lurker Zolnixi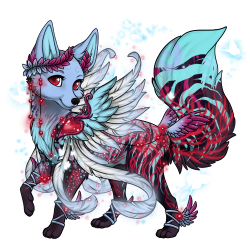 Fire Place Lupora



Fire Place Lighira



Santa's Spooks Nephini



Last Minute Gift Griffi



Back-water Slush Faelora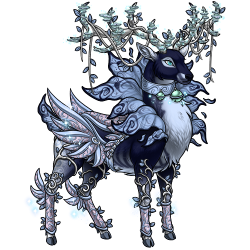 My Snowman Ferrikki



Starter Christmas tree Puffadore



Frosted Lagoon Morroko



Christmas Star Zolnixi

Edited By IzukuTheLupLord on 12/8/2022 at 7:17 AM.
Entr0py
Level 75
Enchanted Explorer
Joined: 1/2/2014
Threads: 177
Posts: 1,939
Posted: 11/7/2022 at 7:36 AM
Post #5
First frost Aeridini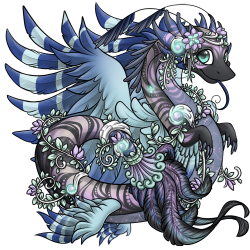 Snow swan Aurleon



Aurora borealis Bulbori



Winter sunrise Draeyl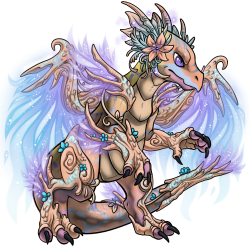 Crackling fire Faelora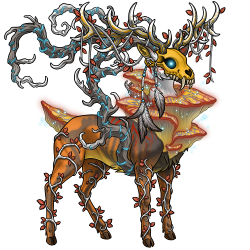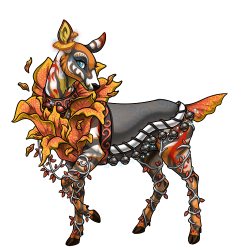 Snow pearl Ferrikki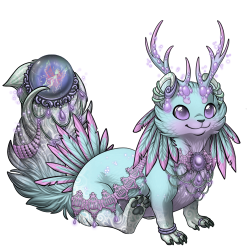 Stormy skies Griffi



Snow drift Lighira



Holiday cheer Luffox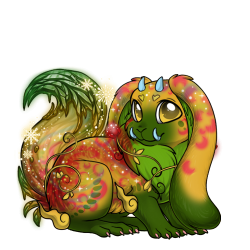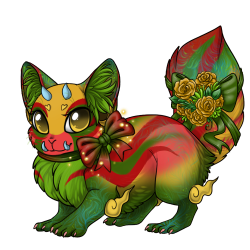 Frostbite Lunemara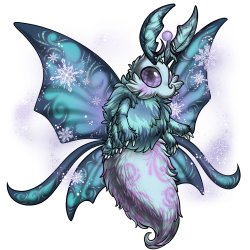 Sugarplum Lupora



Smoldering embers Nephini



Frozen lake Ny'vene



Cozy cuddle Puffadore



Cherry pie Qitari



Winter solstice Ryori



Frozen forest Vulnyx



Frosty flower Zolnixi

Edited By Entr0py on 11/7/2022 at 9:47 AM.
Elevensins
Level 75
The Fortuitous
Joined: 9/15/2021
Threads: 4
Posts: 171
Posted: 11/7/2022 at 7:38 AM
Post #6
Frosted Flowers Aeridini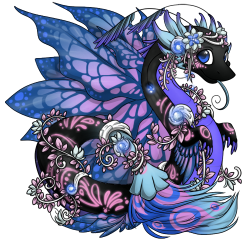 Weak Light/Morning Light Aurleon
Darkest Night Bulbori
Fading Warmth Draeyl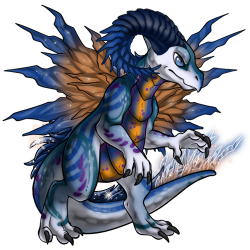 Sleigh Reindeer Faelora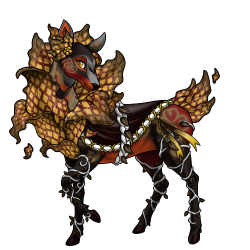 Candlelit Cedars Ferrikki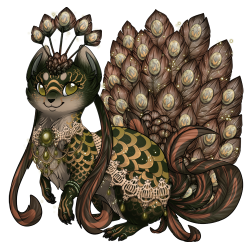 Snow Dusted Cedars/Quiet Pines Griffi
Snowcapped Sea Ice Kelpari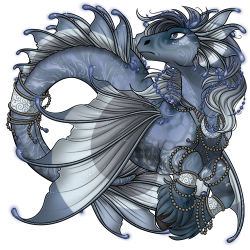 Bright Hearth Lighira
Pale Moonlight Luffox
Burning Yule Log Lunemara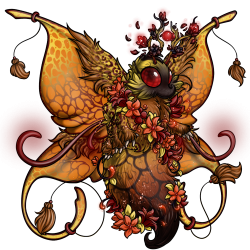 Fire and Ice Lupora
Northern Lights Morkko
Frost Moon/Moon's Kin/Moon Skin Nephini
Toasted Marshmallow Ny'vene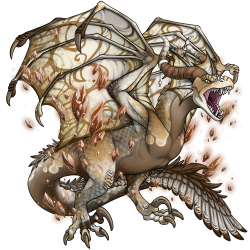 Burning Coal Nytekrie
Crushed Velvet Puffadore
New Year's Glitter/Midnight Glitter Qitari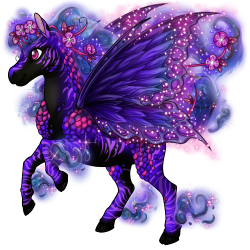 Cold Starlight Ryori
Holiday Ornament Sylvorpa
Frosted Dawn Vulnyx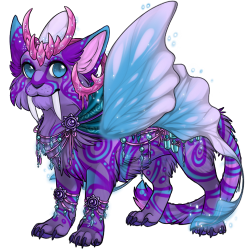 Wintermint Zolnixi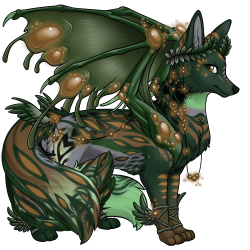 Edited By Elevensins on 12/2/2022 at 5:42 PM.
Bassarid
Level 75
Collector of Souls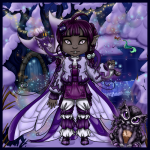 Joined: 3/19/2020
Threads: 24
Posts: 230
Posted: 11/7/2022 at 7:58 AM
Post #7
Polar Nights Nephini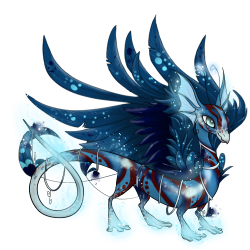 Firework Skies Ferrikki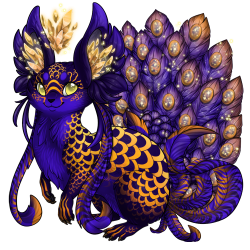 Snow Queen Ryori
Winter's Dawn Zolnixi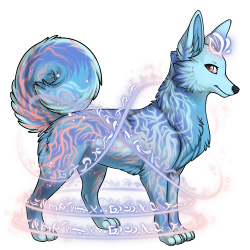 Mulled Wine Nytekrie
Polar Nights Vulnyx
Edited By Bassarid on 11/7/2022 at 8:45 AM.
Limor
Level 72
The Kind-Hearted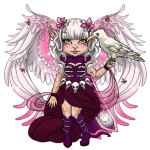 Joined: 7/5/2016
Threads: 292
Posts: 19,128
Posted: 11/7/2022 at 8:00 AM
Post #8
Frostbitten Flowers Aeridini
-l- -l- -l-





Polar Skies/Starfield Aurleon
-l- -l- -l-





Playful Puffin Bulbori
-l- -l- -l-





Frosted Fir Draeyl
-l- -l- -l-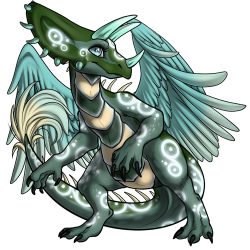 Deeping Sunset Faelora
-l- -l- -l-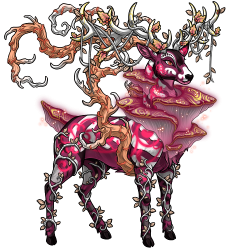 Sugarplum Slumbers Ferrikki
-l- -l- -l-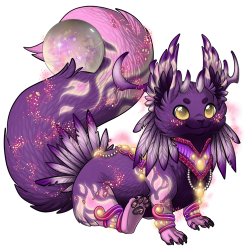 Blue Spruce Griffi
-l- -l- -l-





Sugared Cranberries Kelpari
-l- -l- -l-





Stocking Stuffer/Royal Gifter Lighira
-l- -l- -l-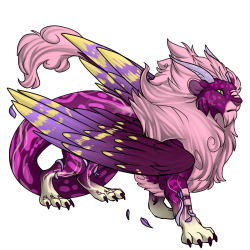 Winter Harvest/Colorful Kale Luffox
-l- -l- -l-





Fickle Flame Lunemara
-l- -l- -l-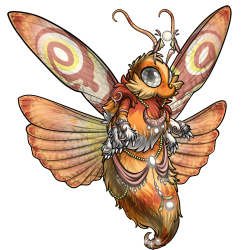 Silent Night/Snowy Twilight/Midnight Xenith Lupora
-l- -l- -l-





Arctic Blue Morkko
-l- -l- -l-
Reference





Winter Dusk Nephini
-l- -l- -l-





Wintertide Water Lilies/Frozen Pond Ny'vene
-l- -l- -l-





Spiced Mulberry Wine Nytekrie
-l- -l- -l-





Fluffy Squirrel Puffadore
-l- -l- -l-





Silver Bells/Christmas Bells Qitari
-l- -l- -l-





Shivering Dawn Ryori
-l- -l- -l-





Merry Morning Sylvorpa
-l- -l- -l-





Christmas Candles Vulnyx
-l- -l- -l-





Twinkling Lights/String Lights/Fairy Lights Zolnixi
-l- -l- -l-

Edited By Limor on 11/17/2022 at 3:22 PM.
Voidborn
Level 75
Guardian of the Realm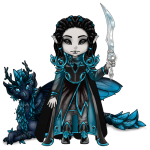 Joined: 3/5/2022
Threads: 17
Posts: 94
Posted: 11/7/2022 at 8:42 AM
Post #9
Holiday Surprise Bulbori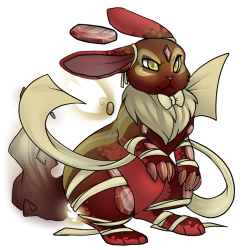 Spiced Cocoa Faelora
Midnight Snow Ferrikki
Arctic Essence Kelpari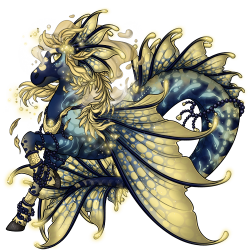 Holiday Spirit Morkko
Winter Galaxy Nytekrie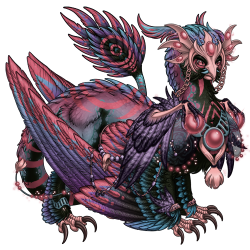 Timber Wolf Puffadore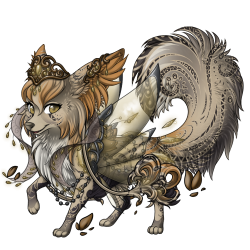 Spellbound Ice Qitari
Glacial Wonder Sylvorpa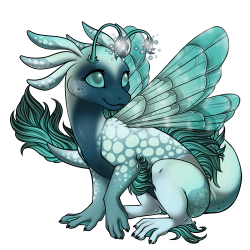 Tinsel Pine Zolnixi
Edited By Voidborn on 11/17/2022 at 10:23 AM.
Raika
Level 75
The Fortuitous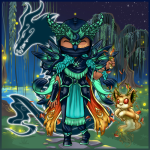 Joined: 1/1/2020
Threads: 12
Posts: 172
Posted: 11/7/2022 at 8:45 AM
Post #10
Icy Moon Aurleon:



Frozen Sunrise Aeridini: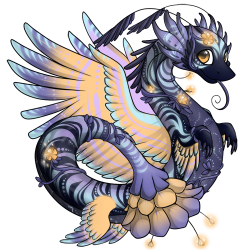 Marshmallow Cocoa Bulbori:



Icy Rock Draeyl: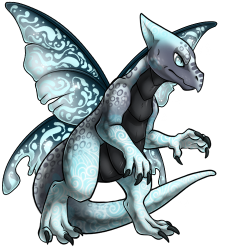 Cozy Fireplace Faelora: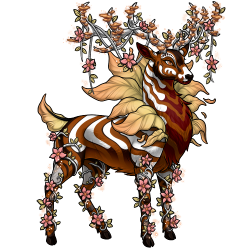 Frigid Ground Ferrikki:



Frozen Tide Griffi:



Simmering Merlot Lighira:



Borealis Phantasm Lupora: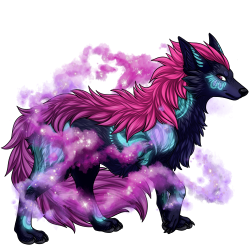 Frosted Pine Nephini:



Frosted Midnight Ryori: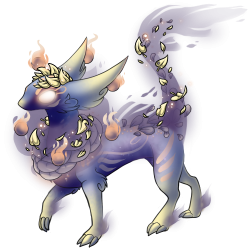 Cherry Chocolate Sylvorpa:



Moonlit Frost Zolnixi:

Edited By Raika on 11/15/2022 at 2:02 PM.
Go to Page:
1, 2, 3... 12, 13, 14
Go to Top
This Page loaded in 0.101 seconds.
Terms of Service | Privacy Policy | Contact Us | Credits | Job Opportunities




© Copyright 2011-2022 Sylestia Games LLC.
All names and logos associated with Sylestia are Trademarks of Sylestia Games LLC.
All other trademarks are the property of their respective owners.
For questions, comments, or concerns please email at Support@Sylestia.com.