Home
Overview
Stables
Hatchery
Inventory
Wardrobe
Referrals
Settings
Seasonal Festival
World Map
Generator
Breeding Grounds
Nurturing Grounds
Party
Task Log
Mission Log
Quest Log
Themed Pet Codex
Player Trades
Trade Broker
Currency Exchange
Eggling Auction
Pick a Door
Official Games
Un-Official Games
Jinxie's Jamboree
Festival Shop
Diamond Shop
Avatar Shop
Scale Shop
Inbox
Forums
Community Polls
Advanced Search
November 27th, 2022

117 Online
10:01 AM
Advanced Search




Active Players on Sylestia
Category
Total
Yesterday
Players
3,211
553
Sylestia Pet Data
Category
Total
Yesterday
Pets
7,442,491
2,544
Generated
575,537
499
Captured
1,102,856
232
Bred
5,764,062
1,813
Statistics updated daily at midnight
Recent Announcements
Thread
Posted
New Feature: Trait Ext.. Nov 22 Black Friday Extravaga.. Nov 22 Revamped Feature: Hatc.. Nov 15 Fall Festival Pet Trai.. Oct 27 Fall Festival Overview Oct 27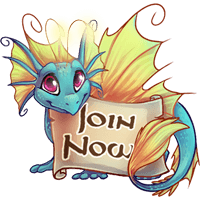 Forum Index > Artwork Gallery > Drakonis's Art Dump
Page 1
Author
Thread Post
Drakonis
Level 75
Knight
Joined: 9/18/2020
Threads: 24
Posts: 446
Posted: 11/4/2022 at 7:00 AM
Post #1
Drakonis's Art Dump
a place where I occasionally post art and blabber a bunch of nonsense to myself

I've always wanted to make one of these, but never created anything I felt was decent enough to be displayed until recently. Anyway, I'll be dumping all the sylestia related art I've done in chronological order, though I am quite embarrassed by my first few pieces (especially the first one) XD

I also have a rather empty DeviantArt profile: https://www.deviantart.com/draconicdrakonis/gallery

Will probably add a cover image in the future (once I figure out how to draw my avatar)
Edited By Drakonis on 11/27/2022 at 6:40 AM.
Drakonis
Level 75
Knight
Joined: 9/18/2020
Threads: 24
Posts: 446
Posted: 11/8/2022 at 2:18 AM
Post #2
2020

[2020] Fall Festival ~ Pumpkin Carving (Digital)
Also my very first art-related submission on sylestia :')




I had planned to draw some sort of cool dragon thing, but uhh kinda gave up. For the sake of the participation prize, I erased a bunch of holes in the pumpkin, glow-brushed some red stuff at the back, and added some hatchings (of course, with the hatching brush) that, I now realise, didn't even stay within the template oops

Perhaps this was the moment I realised that I seriously had to do something about my digital art (if I ever wanted to get the diamonds)

2021

[2021] Spring Festival ~ Create an Easter Egg (Digital)




I was actually really proud of this piece. I guess I still quite like the egg, and maybe the aeri (probably cos it was traced). But the other stuff look kinda weird hahah, especially the failed attempt of a cool signature at the bottom.

[2021] Summer Festival ~ Colouring Page




Somehow took a really long time to do this. Maybe because I had absolutely no idea how the shadows and lighting worked heh

[2021] Fall Festival ~ Pumpkin Carving (Digital)




Thankfully, I came across this guide on colour theory, which really enlightened me. Though I mostly just traced an image of my starter pet, Nightslash (but with the addition of flaming tail), this somehow got third (ahh, finally, diamonds). Maybe cos it was a pretty huge jump from my previous pumpkin entry hahah

[2021] Winter Festival ~ Colouring Page




Yikes, this took ages. I kinda regret using such a large canvas size, as there was much lagging. I suppose this was an improvement from my previous colouring page submission, but yeah, still need to work on the shadows and stuff. Oh, I was also quite pleased with the clouds then, but now I realise that they look a little, hmm, strange.

2022

[2022] Fall Festival ~ Colouring Page




I'm rather pleased with this piece :D Although this took less time than my previous colouring page submissions, I think it turned out much better. Perhaps I am finally getting the hang of colouring. At least, when it comes to digital art (I still can't quite figure out how to use colour pencils, and I can probably forget about paint XD)
Oh yeah, also spent at least an hour trying to come up with a cool signature oops

[2022] Fall Festival ~ Pumpkin Carving (Digital)




I'm pretty happy with this pumpkin too! Yeah, still gotta work on rendering, proportions, angles (?) and whatever stuff... But overall, I think I'm one step closer to the cool dragon thing that I wanted to do 2 years ago. Maybe I'll try again next year heh


As I look back now, I guess joining sylestia has, in a way, helped me to improve my art. Partially thanks to the many art competitions available (and of course, their very attractive prizes). But also because it introduced me to many amazing artists (and yup I have to admit that I spend a significant amount of my time on sylestia looking through the posts on the art trade and art gallery, and admiring the art) Ahh plus the site art is also really cool :D
Yeah anyway, all these combined gave me the motivation to actually do something about my art heheh
Hopefully, I'll be able to, at the very least, continue to maintain this standard hahah

Well, that's all for now. Also, just realised that this is probably the most I've ever said here, so I'm gonna quickly post it before I freak out and change my mind lol
Edited By Drakonis on 11/13/2022 at 9:06 PM.
Drakonis
Level 75
Knight
Joined: 9/18/2020
Threads: 24
Posts: 446
Posted: 11/13/2022 at 9:04 PM
Post #3
[14/11/2022] Commission for IzukuTheLupLord (#150327) ~ Yayami Suromia




Yess managed to draw another person :D I'm pretty happy with this piece, though I feel the shading for the hair is a little strange (but it looks fine so oh well). Talking about the hair, I'm not sure why I decided to make it pink and blue hahah (Perhaps I was craving some cotton candy or something)

I read this really good guide on drawing drapery and folds at least 10 times, but still don't quite understand how clothes work heh :') At least the final result looks a lot better than my previous attempts, which were so bad I deleted them immediately XD

Just realised that there is something very weird about the left hand, but it's a little too late to change it oops

Hmm, yeah I still have a lot to work on XD But I think it turned out a lot better than expected so woohooo
Go to Top
This Page loaded in 0.032 seconds.
Terms of Service | Privacy Policy | Contact Us | Credits | Job Opportunities




© Copyright 2011-2022 Sylestia Games LLC.
All names and logos associated with Sylestia are Trademarks of Sylestia Games LLC.
All other trademarks are the property of their respective owners.
For questions, comments, or concerns please email at Support@Sylestia.com.