Home
Overview
Stables
Hatchery
Inventory
Wardrobe
Referrals
Settings
Seasonal Festival
World Map
Generator
Breeding Grounds
Nurturing Grounds
Party
Task Log
Mission Log
Quest Log
Themed Pet Codex
Player Trades
Trade Broker
Currency Exchange
Eggling Auction
Pick A Door
Official Games
Un-Official Games
Jinxie's Jamboree
Festival Shop
Diamond Shop
Avatar Shop
Scale Shop
Inbox
Forums
Community Polls
Advanced Search
December 9th, 2022

148 Online
12:03 AM
Advanced Search




Active Players on Sylestia
Category
Total
Yesterday
Players
3,279
692
Sylestia Pet Data
Category
Total
Yesterday
Pets
7,465,200
2,285
Generated
580,115
284
Captured
1,105,203
115
Bred
5,779,840
1,886
Statistics updated daily at midnight
Recent Announcements
Thread
Posted
PSA: Harassment and Bu.. Dec 5 2022 Stocking Stuffer Dec 1 2022 Advent Calendar Dec 1 New Feature: Trait Ext.. Nov 22 Black Friday Extravaga.. Nov 22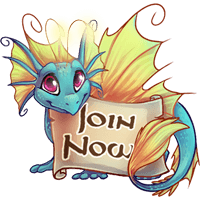 Forum Index > Official Games and Contests > 2022 Winter Festival - Pet Trait Design
Page 5
1, 2, 3, 4, 5
Go to Page:
Author
Thread Post
Dreamfyre
Level 75
Omniscient Gardener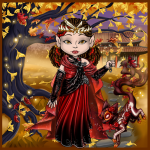 Joined: 2/4/2020
Threads: 28
Posts: 1,093
Posted: 10/27/2022 at 11:25 PM
Post #41
Icicle Crown, Snowflake Runes and Dripping Icicles


SpaceElf1
Level 75
Ghost Writer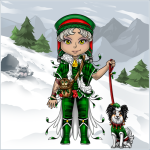 Joined: 9/17/2014
Threads: 614
Posts: 12,154
Posted: 10/31/2022 at 3:05 PM
Post #42
"Taking Notes" trait. Or perhaps "Joyful Noise" trait, for Winter Festival?

I'm showing this on a Ferrikki, but I'm also submitting it for Aurleons, Draeyls, Faeloras, Griffies, Kelparies, Luffoxes, Lunemaras, Luporas, Morkkoes, Nephinies, Ny'venes, Nytekries, Puffadores, Qitaries, Sylvorpas, Vulnyxes, and Zolnixies. It goes in the same trait slot as Lucky Dust or Enchanted Butterflies, and it's actually supposed to look like glowing musical notes (with maybe a few staves, clefs, and rests, or even time signatures, mixed in) instead.


This is how it looks given my art skills. Hopefully this is good enough to get the idea across. I really need to add a lot more notes if I have time.

It ought to more resemble this in execution.




Also, I'm submitting Zolnixi Bat/Demon/Devil/Dragon/Imp/Pterodactyl Wings.

Edited By SpaceElf1 on 11/1/2022 at 2:23 AM.
ParodyCatharsis
Level 75
Frosty Hands
Joined: 10/18/2018
Threads: 28
Posts: 1,466
Posted: 10/31/2022 at 9:59 PM
Post #43

Link to Album

Snowdrop
Level 75
Brosilla's Minion
Joined: 10/13/2020
Threads: 54
Posts: 630
Posted: 10/31/2022 at 11:17 PM
Post #44
My art skills don't give it justice, but I was looking through zolnixi traits and I noticed that there weren't many options for things it would wear around itself, if that makes sense.
I was also trying to think of something winter themed, so I came up with the idea of a sweater.
It's an M2 trait called "Stitched Sweater."

https://sendeyo.com/en/00525dfcb8
Mystical
Level 75
Majestic Brewmistress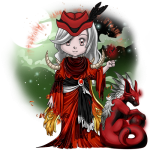 Joined: 11/19/2013
Threads: 0
Posts: 12
Posted: 10/31/2022 at 11:41 PM
Post #45
Griffi - Osprey (G1 and G2)


Zolnixi - Winter/Wool Scarf (M2)

Edited By Mystical on 10/31/2022 at 11:49 PM.
Go to Page:
1, 2, 3, 4, 5
Go to Top
This Page loaded in 0.027 seconds.
Terms of Service | Privacy Policy | Contact Us | Credits | Job Opportunities




© Copyright 2011-2022 Sylestia Games LLC.
All names and logos associated with Sylestia are Trademarks of Sylestia Games LLC.
All other trademarks are the property of their respective owners.
For questions, comments, or concerns please email at Support@Sylestia.com.