Home
Overview
Stables
Hatchery
Inventory
Wardrobe
Referrals
Settings
Seasonal Festival
World Map
Generator
Breeding Grounds
Nurturing Grounds
Party
Task Log
Mission Log
Quest Log
Themed Pet Codex
Player Trades
Trade Broker
Currency Exchange
Eggling Auction
Pick A Door
Official Games
Un-Official Games
Jinxie's Jamboree
Festival Shop
Diamond Shop
Avatar Shop
Scale Shop
Inbox
Forums
Community Polls
Advanced Search
December 9th, 2022

148 Online
12:01 AM
Advanced Search




Active Players on Sylestia
Category
Total
Yesterday
Players
3,279
692
Sylestia Pet Data
Category
Total
Yesterday
Pets
7,465,200
2,285
Generated
580,115
284
Captured
1,105,203
115
Bred
5,779,840
1,886
Statistics updated daily at midnight
Recent Announcements
Thread
Posted
PSA: Harassment and Bu.. Dec 5 2022 Stocking Stuffer Dec 1 2022 Advent Calendar Dec 1 New Feature: Trait Ext.. Nov 22 Black Friday Extravaga.. Nov 22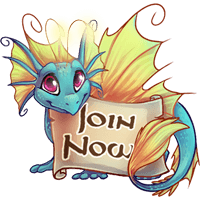 Forum Index > Official Games and Contests > 2022 Fall Festival - Themed Pet Design
Page 14
1, 2, 3... 13, 14, 15
Go to Page:
Author
Thread Post
Jfoster2004
Level 65
Lucky Fox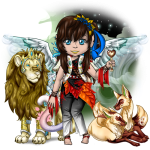 Joined: 12/21/2021
Threads: 4
Posts: 72
Posted: 10/6/2022 at 3:52 AM
Post #131
Here are my entries. Will add more over the next few days. <3 The red and black Sylesties are Halloween themed and influenced by my middle son (his fav colors and holiday).

Vampire Zolnixie



Undead Rage Ryori



Nightmare Quitari



Demon Puffadore



Hellfire Ny'vene



Autumn Shaman Morkko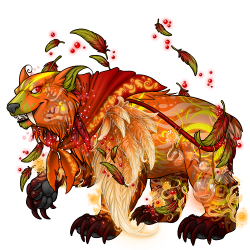 Tribal Mystique Lunemara



Forest Guardian Lupora



Magma Luffox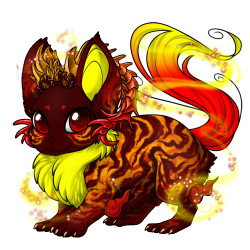 Blood Canvas Kelpari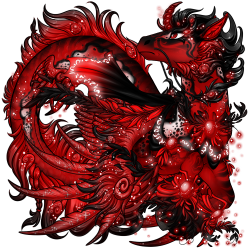 Crimson Crystal Griffi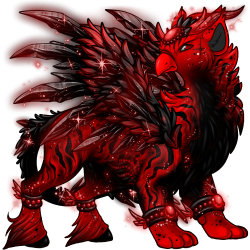 Lava Imp Ferrikki



Ninja Aeridini



Harvest Bulbori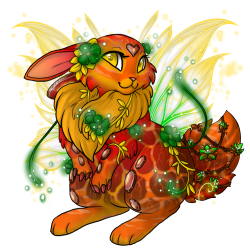 Witching Hour Draeyl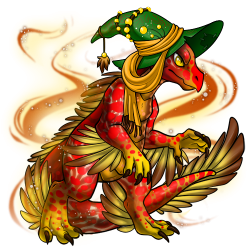 Edited By Jfoster2004 on 10/6/2022 at 8:25 PM.
Cathal
Level 72
Trickster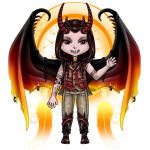 Joined: 7/11/2015
Threads: 16
Posts: 443
Posted: 10/6/2022 at 9:31 PM
Post #132
Mulberry Pie Aurleon
Crabapple Faelora
Decorative Gourd Ferrikki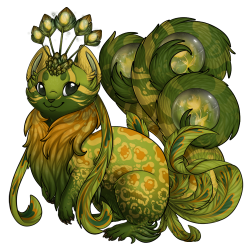 Frosty Sunrise Kelpari
Purple Finch Lighira
Aged Leaf Lupora
Apple Crisp Nephini
Mushroom Forager Nytekrie
Mandarin Duck Ryori
Mystic Forest Vulnyx
Edited By Cathal on 10/6/2022 at 10:37 PM.
Drakonis
Level 75
Knight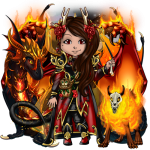 Joined: 9/18/2020
Threads: 24
Posts: 452
Posted: 10/8/2022 at 10:04 AM
Post #133
Onibi Aeridini



Fallen Foilage Faelora



Will-O-Wisp Ferrikki



Autumn Rose Griffi



Swamp Monster Kelpari



Bloody Vampire Lighira



Sunset Chrysanthemum Lupora



Electrified Zombie Ny'vene



Candy Corn Puffadore



Reaper Ryori

Queenimperial
Level 71
The Perfectionist
Joined: 5/10/2021
Threads: 24
Posts: 423
Posted: 10/8/2022 at 1:10 PM
Post #134

Moon Goddess Ferrikki
According to the lore of the Mid-Autumn Festival, there was a mortal woman named Chang'e who ate an elixir and floated to the moon.



Jade Rabbit Bulbori
The Jade Rabbit accompanies Chang'e as she spends eternity on the moon, grinding the same elixir of life that cursed her to her fate.



Mid-Autumn Ny'vene
These Ny'venes are based off of the colorful lanterns strung up as one of the celebrations for the Mid-Autumn Festival.


Toasting Marshmallows Puffadore
Edited By Queenimperial on 10/9/2022 at 3:09 PM.
Angelzrulez
Level 75
Hand of Destiny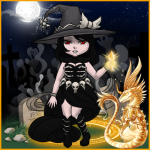 Joined: 1/9/2014
Threads: 25
Posts: 1,856
Posted: 10/9/2022 at 9:29 PM
Post #135
Autumn Storm Bulbori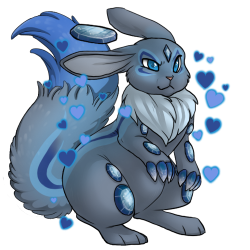 Toasted Marshmallow Ferrikki
Bewitching Brew Kelpari
Black Widow Luffox
Pink Poison Morkko
Demonic Bloodhound Lupora
Vibrant Costume Lunemara
Fallen Leaves Puffadore
Witches Hex Ryori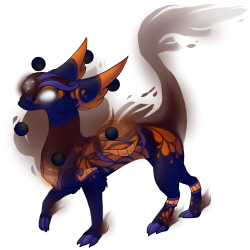 Candy Corn Zolnixi
Edited By Angelzrulez on 10/12/2022 at 8:37 PM.
Vizor
Level 75
The Kind-Hearted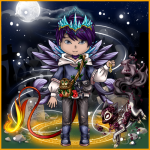 Joined: 3/30/2017
Threads: 22
Posts: 153
Posted: 10/10/2022 at 1:33 PM
Post #136
Withering Garden Aeridini (by Withering Garden, it's meant to reference the fact that flowers wilt and turn brown)




Ghastly Shipwreck Kelpari


Aelingalathynius
Level 75
Trickster
Joined: 7/9/2017
Threads: 36
Posts: 412
Posted: 10/11/2022 at 12:42 AM
Post #137
Warlock's Hex Aeridini



Autumn Gourd Bulbori



Eldritch Magenta Faelora



Dazzling Trickster Ferrikki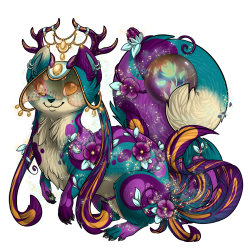 Wraith's Darling Lighira



Sunrise Foliage Luffox



Autumn's Night Lunemara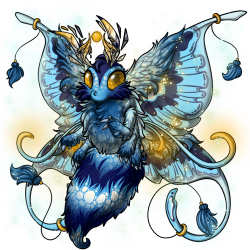 Dragon Horn Nephini



Faerie Festival Puffadore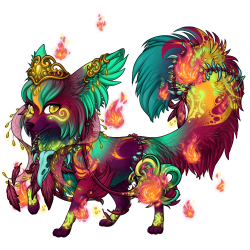 Bubbling Potion Ryori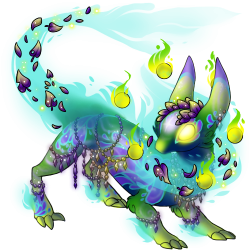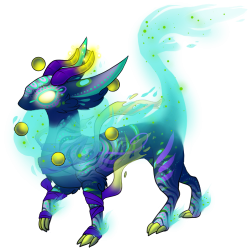 Spirit Dance Zolnixi

Effie
Level 75
The Kind-Hearted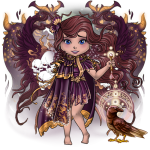 Joined: 10/4/2017
Threads: 0
Posts: 14
Posted: 10/11/2022 at 10:11 PM
Post #138
Radiant Brew Aeridini
Sour Gummy Worm Aurleon
Potion Explosion Bulbori
Eerie Haze Draeyl
Quinoa Faelora
Stygian Ferrikki
Withering Soul Griffi
Noonwraith Kelpari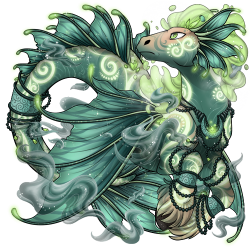 Temple Viper Lighira
Vintage Tincture Luffox
Spellcaster Lunemara
Forest Troll Lupora
Thaumaturge Morkko
Phantasmagoria Nephini
Warrior Wasp Ny'vene
Cthulhu's Thrall Nytekrie
Arcane Golem Puffadore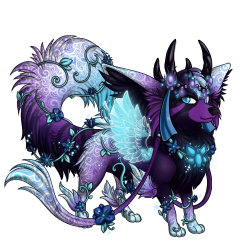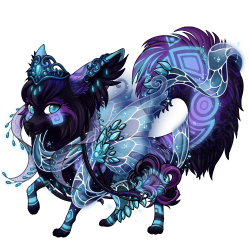 Dead Forest Qitari
Prismatic Phantom Ryori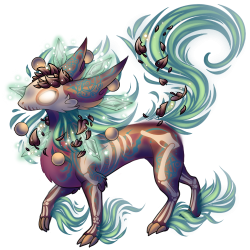 River Styx Sylvorpa
Pouncing Shadow Vulnyx
Love Spell Zolnixi
Takaani
Level 75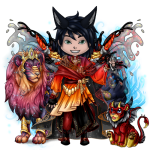 Joined: 10/4/2017
Threads: 0
Posts: 17
Posted: 10/11/2022 at 10:14 PM
Post #139
Adder's Fork Aeridini
Foraging Towhee Aurleon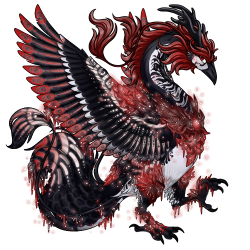 Magic Spark Bulbori
Wine Glass Draeyl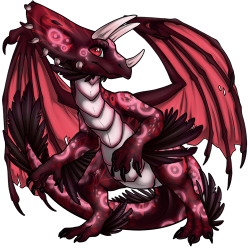 Vintage Witch Faelora
Astral Plane Ferrikki
Amber Insect Griffi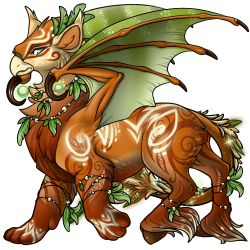 Guiding Lights Kelpari
Manticore Lighira
Moon Phantom Luffox
Cauldron Light Lunemara
Church Grim Lupora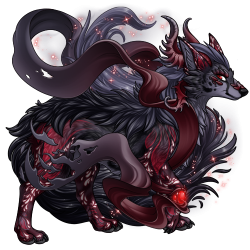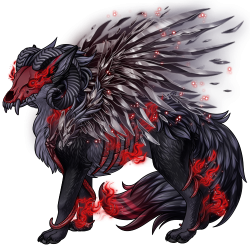 Sun Bear Morkko
Magma Dweller Nephini
Vampiric Pact Ny'vene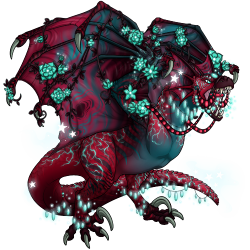 Eerie Ambience Nytekrie
Displacer Beast Puffadore
Frog Moss/Toad's Wart Qitari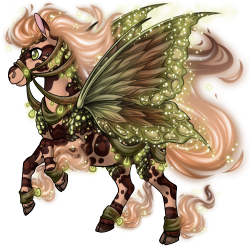 Wind Tossed Ryori
Ritual Pool Sylvorpa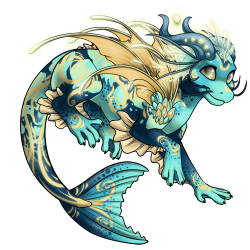 Night Vision Vulnyx
Burnout Zolnixi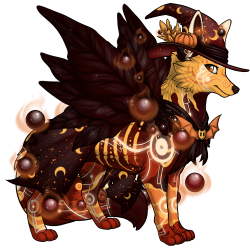 Sarai
Level 63
Joined: 7/6/2022
Threads: 1
Posts: 4
Posted: 10/11/2022 at 11:12 PM
Post #140
First time participating in a themed pet design contest, that also happens to be happening during my favorite season/holiday! I'm making themes for every species in game. Currently have 16/22 species done. 6/22 still need to be finished. This post will be edited to add finished theme designs as I complete them.
Harvest Moon Morkko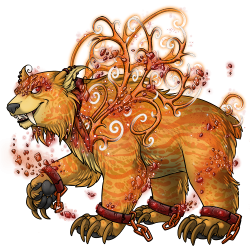 Pyromaniac Pumpkin Draeyl
Royalblood Vampire Nytekrie
Spooky Spirit Puffadore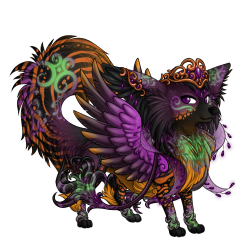 Witch's Bubbling Brew Vulnyx
Deep Sea Possession Kelpari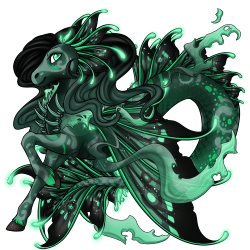 Autumn Embers Zolnixi
Wandering Banshee Aeridini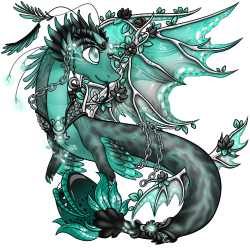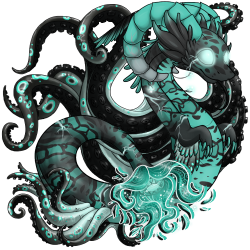 Ultraviolet Spectre Sylvorpa
Feral Undead Qitari
Raver Royalty Demon Ryori
Graveyard Guardian Ny'vene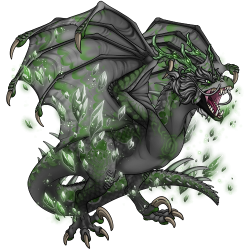 Apple Crumble Aurleon
Freed Forest Spirit Nephini
Haunted Mirror Lupora
Pumpkin Pie Bulbori


Edited By Sarai on 10/12/2022 at 2:36 PM.
Go to Page:
1, 2, 3... 13, 14, 15
Go to Top
This Page loaded in 0.070 seconds.
Terms of Service | Privacy Policy | Contact Us | Credits | Job Opportunities




© Copyright 2011-2022 Sylestia Games LLC.
All names and logos associated with Sylestia are Trademarks of Sylestia Games LLC.
All other trademarks are the property of their respective owners.
For questions, comments, or concerns please email at Support@Sylestia.com.