Overview
Stables
Hatchery
Inventory
Wardrobe
Referrals
Settings
Seasonal Festival
World Map
Generator
Breeding Grounds
Nurturing Grounds
Party
Task Log
Mission Log
Quest Log
Themed Pet Codex
Player Trades
Trade Broker
Currency Exchange
Eggling Auction
Pick A Door
Official Games
Un-Official Games
Jinxie's Jamboree
Festival Shop
Diamond Shop
Avatar Shop
Scale Shop
Inbox
Forums
Community Polls
Advanced Search
July 5th, 2022

103 Online
11:41 AM
Advanced Search




Active Players on Sylestia
Category
Total
Yesterday
Players
3,382
509
Sylestia Pet Data
Category
Total
Yesterday
Pets
7,159,512
2,011
Generated
547,864
284
Captured
1,070,608
187
Bred
5,541,028
1,540
Statistics updated daily at midnight
Recent Announcements
Thread
Posted
Patriotic Event Pet Tr.. Jul 1 Patriotic Event Overvi.. Jul 1 Change to Pet Public S.. Jun 8 Spring Festival Pet Tr.. May 14 Spring Festival Overvi.. May 14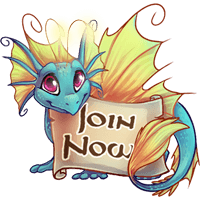 Forum Index > Battle Discussion > LG Party Help
Page 1
Author
Thread Post
Ender
Level 75
The Sweet Tooth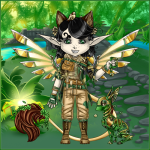 Joined: 9/19/2017
Threads: 40
Posts: 443
Posted: 6/16/2022 at 10:09 PM
Post #1
I'm currently at stage 10 of the Forgotten Caverns, and I have been unable to defeat Kowlla or Dia, even after looking at strategy tips. I'm wondering if I need to rethink my party.

My team consists of a shadow tank, air cannon, and light healer. None of these pets have max stats, but all abilities (except those unlocked at level 75) are rank 4.

With better gear, will this team be sufficient for the rest of the Lost Grove? Should I look at leveling/ranking a max stat team, or using a party of different elements?

Additionally, they all have an unspent proficiency point; where should I place the last point on each pet? Are the current points placed appropriately?

Any help would be much appreciated, as battle strategies are... not my thing, to say the least.
Edited By Ender on 6/16/2022 at 10:09 PM.
Scathreoite
Level 75
Crystalline Cleaver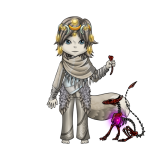 Joined: 11/2/2014
Threads: 59
Posts: 3,373
Posted: 6/16/2022 at 10:59 PM
Post #2
Can't help with shadow tank profs since I don't use shadow tanks

Air pet is usually set up as 3str/3dex, though if you're a person who likes the 1hp, 1hp/3str/2dex should be fine

Light pet you seem to have a light tank setup on the profs rather than light healer setup (3int/3dex)(though again, if you like the hp, 1hp/3int/2dex- light healers don't typically have agi points since they don't have as much use for defence and evasion as they do for accuracy and crits)
(and I can see why you might want the hp profs, since your team is a low stat team)

Upgrading equips would probably help quite a bit, whether that's upgrading the current vinethorn or swapping to stoneweave- now that people can get SW drops from temple bosses, they're a LOT cheaper on the broker. Probably the better pick in the long run now since VT's need to be +3 to outstrip base SW, and doing that these days costs more on average than just buying a SW equip.


Having at least a full set of all six elements ranked would probably be helpful just for versatility if you need to swap up/try something out (I personally no idea how shadow does against any of the bosses; I ranked the shadow pet I have as an attacker because I was just too used to earth and water tanks and it got very frustrating for me)


What are your barracks looking like in terms of construction/upgrading? (this may look like a tangent but is relevant)
Ender
Level 75
The Sweet Tooth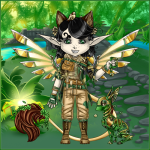 Joined: 9/19/2017
Threads: 40
Posts: 443
Posted: 6/17/2022 at 10:36 AM
Post #3
Okay, I adjusted my light pet based on what you said, I think that makes sense. I'll definitely be picking up stoneweave eventually, I just haven't decided whether or not I want to buy some already upgraded.

So far for the barracks, I have the Temple of Light (rank 1), Trading Post (rank 1), Training Grounds (rank 2), and Blacksmith's Forge.
Imperium
Level 75
Guardian
Joined: 8/21/2013
Threads: 374
Posts: 5,218
Posted: 6/17/2022 at 12:40 PM
Post #4
Stoneweave armor is notoriously hard to rank up. If theres already upgraded armor available on the broker it might be a better deal. The exchange system that Krin added has made it easier but overall since one can try to save up for the best gear (Primordial) and use their materials for that because it will take a lot of materials. I can pass you some upgraded Stormcaller gear I dont use anymore if youre interested in it for your air pet (if you could just pass it on to the next player who might need the upgrade when you get better it would be appreciated.)
Ender
Level 75
The Sweet Tooth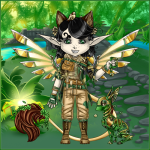 Joined: 9/19/2017
Threads: 40
Posts: 443
Posted: 6/17/2022 at 3:51 PM
Post #5
Well, knowing that makes the decision easy! I doubt I'll find time to grind for enough materials, so it seems reasonable to buy already upgraded gear.

And I will definitely be needing some Stormcaller equips, that would be fantastic.

Edit: Thank you so much for the advice and gear, I really appreciate it! :D
Edited By Ender on 6/17/2022 at 4:35 PM.
Scathreoite
Level 75
Crystalline Cleaver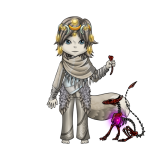 Joined: 11/2/2014
Threads: 59
Posts: 3,373
Posted: 6/17/2022 at 4:57 PM
Post #6
Temple of light you can ignore fairly safely for a bit, since its main boon only becomes available once you can get it to rank 5. Training grounds, I highly recommend upgrading asap, since the bonuses from it are excellent to have, even just the passive ones that buff your stats when you don't have any of the debuffs active on any mob types.
You might also want to consider the Trading post to r3; the ent flasks' stat boost can help a lot more than one might initially think when one is getting used to bosses
Ender
Level 75
The Sweet Tooth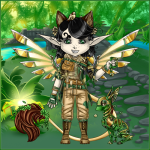 Joined: 9/19/2017
Threads: 40
Posts: 443
Posted: 6/17/2022 at 8:39 PM
Post #7
Alright, I think I'll make upgrading the training grounds my goal then. Hopefully between that and equipping stoneweave I can survive at least some of the Lost Grove! Thank you for all your input, you're awesome :]
Go to Top
This Page loaded in 0.032 seconds.
Terms of Service | Privacy Policy | Contact Us | Credits | Job Opportunities
© Copyright 2011-2022 Sylestia Games LLC.
All names and logos associated with Sylestia are Trademarks of Sylestia Games LLC.
All other trademarks are the property of their respective owners.
For questions, comments, or concerns please email at Support@Sylestia.com.