Home
Overview
Stables
Hatchery
Inventory
Wardrobe
Referrals
Settings
Seasonal Festival
World Map
Generator
Breeding Grounds
Nurturing Grounds
Party
Task Log
Mission Log
Quest Log
Themed Pet Codex
Player Trades
Trade Broker
Currency Exchange
Eggling Auction
Pick A Door
Official Games
Un-Official Games
Jinxie's Jamboree
Festival Shop
Diamond Shop
Avatar Shop
Scale Shop
Inbox
Forums
Community Polls
Advanced Search
December 9th, 2022

152 Online
12:07 AM
Advanced Search




Active Players on Sylestia
Category
Total
Yesterday
Players
3,279
692
Sylestia Pet Data
Category
Total
Yesterday
Pets
7,465,200
2,285
Generated
580,115
284
Captured
1,105,203
115
Bred
5,779,840
1,886
Statistics updated daily at midnight
Recent Announcements
Thread
Posted
PSA: Harassment and Bu.. Dec 5 2022 Stocking Stuffer Dec 1 2022 Advent Calendar Dec 1 New Feature: Trait Ext.. Nov 22 Black Friday Extravaga.. Nov 22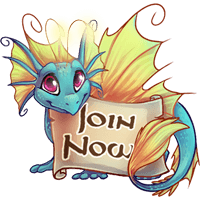 Forum Index > Official Games and Contests > 2022 Summer Festival - Themed Pet Design
Page 1
1, 2, 3... 14, 15, 16
Go to Page:
Author
Thread Post
Krinadon
Level 75
Guardian of the Realm
Site Administrator
Joined: 12/17/2012
Threads: 990
Posts: 13,895
Posted: 6/11/2022 at 11:35 AM
Post #1
We are looking for help coming up with new Themed Pets for the upcoming 2022 Summer Festival, due to begin early-mid August! You can submit Themed Pet Designs for all species.


Rules
Please make sure to read the rules carefully!

1. Navigate to the Generator, select a species of your choice and then choose various colors for your design. Once done, post your design(s) here in this thread. Please only post one entry per species and try and keep everything to one post. You can also make sure that submitted images are sized to 250 (&size=250) to prevent designs being too small or too large.

Visit Themed Pet Codex to View Existing Official Themed Pets

Guide on How to Create and Share Designs

2. All designs submitted must be Summer Themed. This means anything to do with the season, such as any holidays that occur within the season, weather, etc. Players can use any available Traits to showcase their design. However, players should be mindful that their designs need to look good against various Trait options, not just the Traits they are showcasing.

3. All submitted designs must have been made by the poster. Please do not use other players' designs. It is both disrespectful and if we see someone posting other player's designs, you will be disqualified from this contest and receive a Forum Strike. To clarify, a Design does not equate to a Theme. Multiple players can submit, say, a "Pumpkin Lupora", as long as each player designed their own version.

4. Please do not make any negative comments in this thread, this thread is for contest entries only and not discussion.

5. Please do not reserve posts. If you reserve a post I will delete your post.

6. Please do not Ping me with your submission. Please only Ping me if you have a question.

7. The end date is July 17th at 11:59 PM server, after that there is no guarantee that we will see your entry and the thread will be locked once designs are picked.




Prizes



We will NOT announce which designs were chosen, so please do not ask if we are going to announce it. If a thread is created listing all of the available Themed Pets, we will provide our list to the author upon request. Players will receive a PM from us for their choice in prizes.

All Players With Chosen Designs
Max 1 Per Player

Prizes: 3-Visible (2-Visible if Restricted) Summer Festival Themed Pet of Choice, 1 Entry Ticket into a Raffle for a Custom Colored/Named [Shamrock Warden Luffox (Mirabelle)] Avatar Aspect Item OR Custom Colored/Named [Vytrius, Prince of Bargains] Avatar Aspect Item of Their Choice.

Raffle Winner: Briarwood


All Participants
With a minimum of 10 valid designs

Prizes: [Fabled Sculpting Catalyst] x1, [Premium Clam] x2, [Box of Sculpting Supplies] x1, [Box of Sculpting Agents] x2, [Sun Token] x500
Edited By Krinadon on 9/1/2022 at 5:30 PM.
Quailking
Level 75
Brosilla's Minion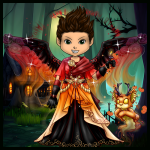 Joined: 9/11/2020
Threads: 32
Posts: 1,009
Posted: 6/11/2022 at 11:37 AM
Post #2
Summer Fest Submissons

? Aeridini



Wacky Watermelon Ferikki

Edited By Quailking on 6/11/2022 at 11:53 AM.
Drowned
Level 75
The Carver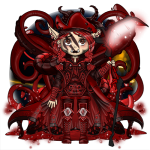 Joined: 3/31/2017
Threads: 46
Posts: 2,989
Posted: 6/11/2022 at 11:38 AM
Post #3
=

Summer Festival 2022 Submissions

Blanket Octopus Aeridini*




Aurleon



Fairy Wrasse Bulbori



Draeyl



Faelora



Vibrant Koi/Splashing Koi Ferikki




Griffi



Mango Juice Kelpari



Miyazaki Mango/Purple Mango Lighira




Ripened Mango/Mango Refresher Luffox




Madagascar Sunset Moth Lunemara



Glass Squid Lupora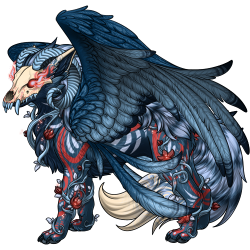 Morrko



Sunrise Reef Nephini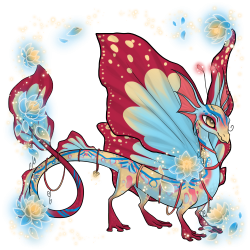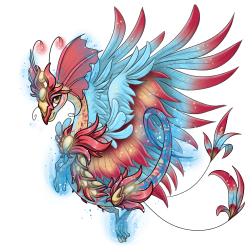 Tiny Tiger Nytekrie



Thorny Starfish Nyvene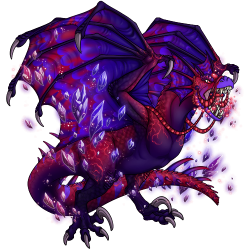 Delicate Koi/Bubbling Koi/ Puffadore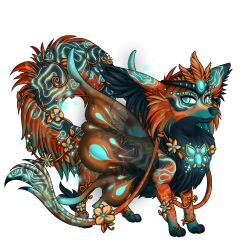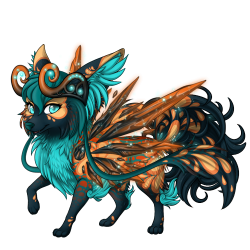 Qitari



Ryori




Firefly Squid Sylvorpa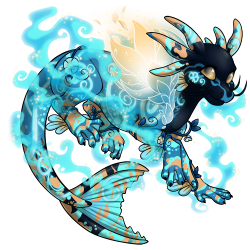 Sally Lightfoot Crab Vulnyx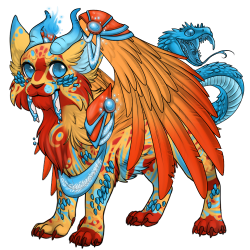 Coconut Octopus Zonixi

Edited By Drowned on 6/13/2022 at 12:57 PM.
Limor
Level 72
The Kind-Hearted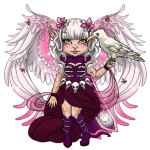 Joined: 7/5/2016
Threads: 292
Posts: 19,128
Posted: 6/11/2022 at 11:40 AM
Post #4
Blooming Cacti/Cactus Fruit Aeridini
-l- -l- -l-





Stagnant Pond/Kelp Collector Aurleon
-l- -l- -l-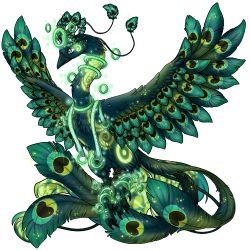 Violet Sea Cucumber Bulbori
-l- -l- -l-
Reference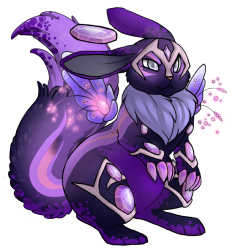 Oarfish Draeyl
-l- -l- -l-





Happy Hippo Faelora
-l- -l- -l-





Sunset Surf/Surf Curse Ferrikki
-l- -l- -l-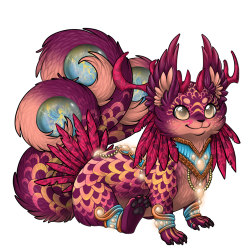 Barreleye Fish Griffi
-l- -l- -l-
Reference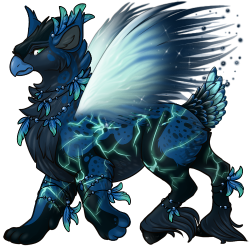 Lyretail Anthias Kelpari
-l- -l- -l-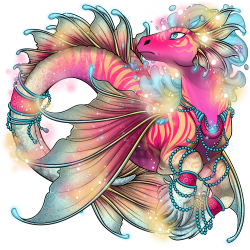 Rave Nights/Neon Carnival/Daisy Carnival/Brilliant Sundown Lighira
-l- -l- -l-





Mahi Mahi Luffox
-l- -l- -l-
Reference





Discus Fish Lunemara
-l- -l- -l-





Kelp Garden/Kelp Estates/Jade Oceans/Teal Brine Lupora
-l- -l- -l-
Reference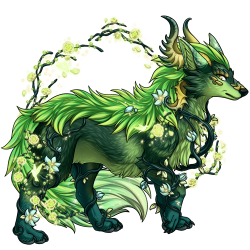 Picasso Bug Morkko
-l- -l- -l-
Reference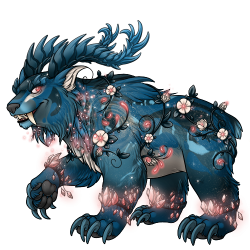 Lantana Nephini
-l- -l- -l-
Reference





Wandering Jellyfish/Deep Sea Jelly Ny'vene
-l- -l- -l-





Sea Apple Nytekrie
-l- -l- -l-
Reference





Flower Hat Jelly Puffadore
-l- -l- -l-
Reference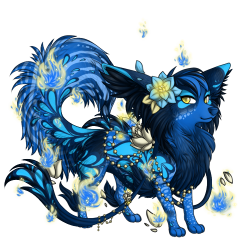 Lanternfly Qitari
-l- -l- -l-
Reference





Bush Viper Ryori
-l- -l- -l-
Reference





Blue Tang Sylvorpa
-l- -l- -l-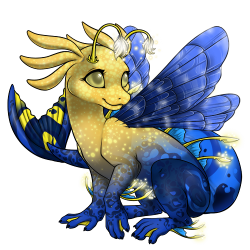 Vibrant Kingfisher Vulnyx
-l- -l- -l-





Nicobar Pigeon Zolnixi
-l- -l- -l-
Reference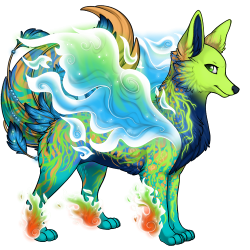 Edited By Limor on 7/13/2022 at 12:07 AM.
Voidborn
Level 75
Guardian of the Realm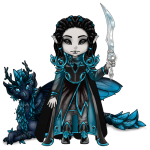 Joined: 3/5/2022
Threads: 17
Posts: 94
Posted: 6/11/2022 at 11:43 AM
Post #5
Gilded Beast Kelpari
Eclipse Guardian Lighira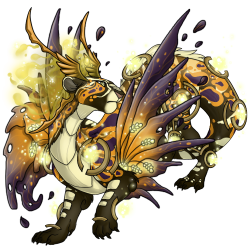 Shallow Crest Ferrikki
Summer Berry Qitari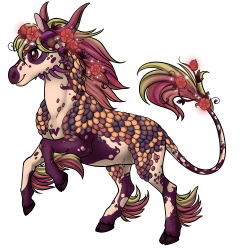 Hibiscus Tea Bulbori
Electric Orange Lupora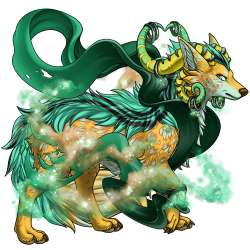 Swamp Gas Ryori
Thriving Marsh Vulnyx
Torrential Rain Morkko
Sweltering Heat Nytekrie
Tropical Puffadore
Aquaberry Faelora
Strawberry Limeade Nephini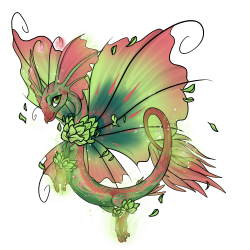 Edited By Voidborn on 6/26/2022 at 12:24 PM.
Elevensins
Level 75
The Fortuitous
Joined: 9/15/2021
Threads: 4
Posts: 171
Posted: 6/11/2022 at 11:44 AM
Post #6
Summer Surf Aeridini
Blue Mai Tai Aurleon
Beach Rave Bulbori
Volcanic Glass Draeyl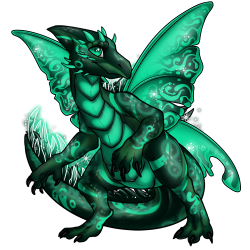 Deep Forest Rain Faelora
Noir Film/Summer Blockbuster/Red Carpet Ferrikki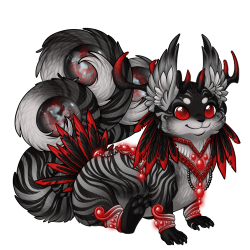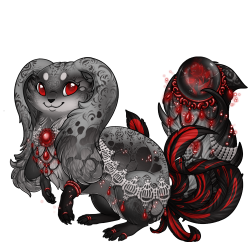 Pyroclastic Griffi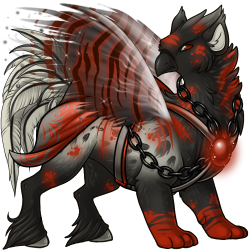 Tropical Nymph Kelpari
Magmaborn Lighira
Ocean Glow Luffox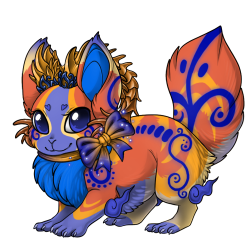 Hot Sand Lunemara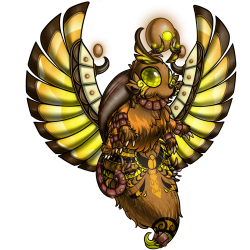 Rock Concert/Glam Rock/Neon Nights Lupora
Falling Star Morkko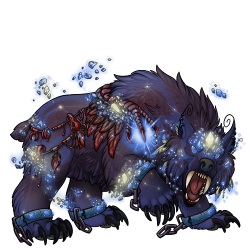 Zephyr Wind Nephini



Ny'vene


Prickly Pear Nytekrie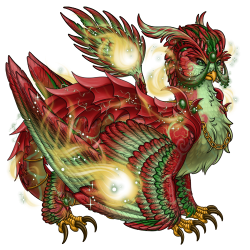 Fire Dancer Puffadore
Moonlight Kissed Qitari
Vaporwave Ryori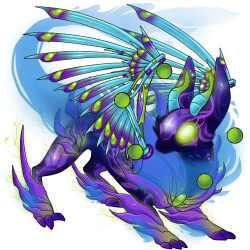 Amethyst Depths Sylvorpa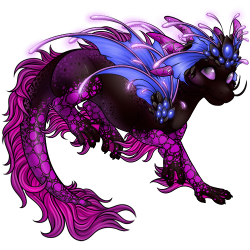 Campfire Smores Vulnyx
Ashfall/Volcanic Ash Zolnixi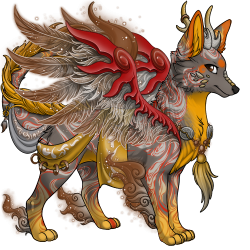 Edited By Elevensins on 6/11/2022 at 2:45 PM.
UntitledPrince
Level 75
Master Sylestiologist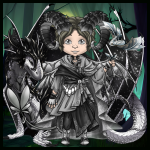 Joined: 9/23/2021
Threads: 115
Posts: 1,602
Posted: 6/11/2022 at 11:44 AM
Post #7
Aeridinies
- Parrotfish Aeridini / Tropical Smoothie Aeridini -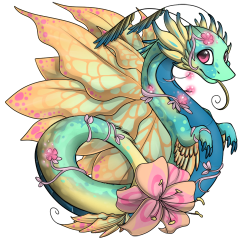 Bulbories
- Blueberry Bulbori / Berry Blossom Bulbori -
Ferrikkies
- August Nights Ferrikki / Nightbloom Ferrikki -
Griffies
- Crabapple Griffi / Sweet Blossom Griffi -
Kelparies
- Sunflower Kelpari / Marigold Kelpari -
Lighiras
- Jungle Prowler Lighira / Scorched Earth Lighira -
Luffoxes
- Secret Grotto Luffox / Deep Shade Luffox -
Lunemaras
- Chrysalis Lunemara / Migratory Lunemara -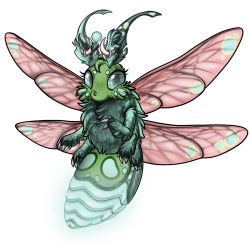 Luporas
- Secret Grotto Lupora / Deep Shade Lupora -
Ny'venes
- Seafoam Ny'vene / Tempest Ny'vene -
Ryories
- Dryad Ryori / Tree Spirit Ryori -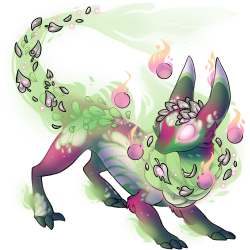 Sylvorpas
- Bioluminescent Sylvorpa / Anglerfish Sylvorpa -
Vulnyxes
- Secret Grotto Vulnyx / Deep Shade Vulnyx -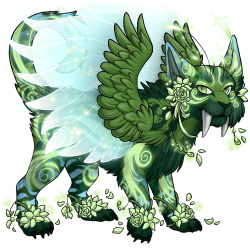 Zolnixies
- Juicy Peach Zolnixi / Rosebud Zolnixi -
Edited By UntitledPrince on 6/26/2022 at 12:32 PM.
Junco
Level 75
High Warlord
Joined: 4/6/2013
Threads: 28
Posts: 709
Posted: 6/11/2022 at 11:45 AM
Post #8
Coral Spirit Aeridini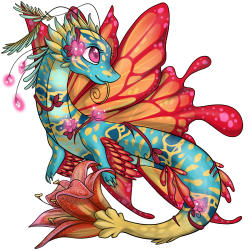 Shipwreck Aurleon
Tiger Pistol Shrimp Bulbori
Frog Pond Draeyl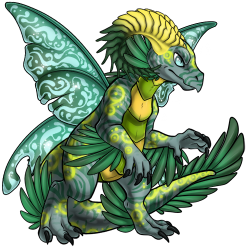 Peach Paradise Ferrikki
Apricot Sunrise Griffi
Varigated Hebe Kelpari
Rolling Thunder Lighira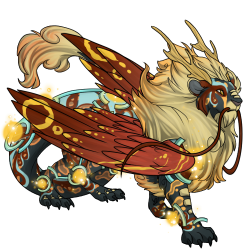 Smoked Bamboo Luffox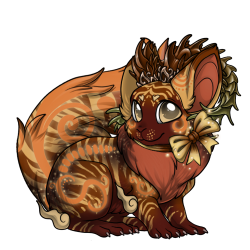 Moon Hibiscus Lunemara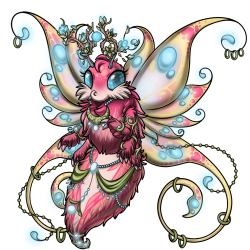 Neon Nights Lupora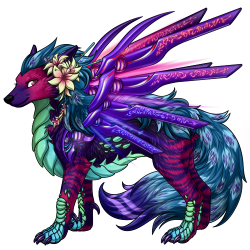 Misty Shoreline Morkko
Heat Lightning Nephini
Citrus Sunshine Ny'vene
Butterfly Bush Nytekrie
Open Ocean Puffadore
Melon Spritzer Qitari
Fire Sprite Ryori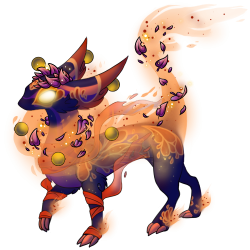 Volcanic Ash Sylvorpa
Pineapple Mango Vulnyx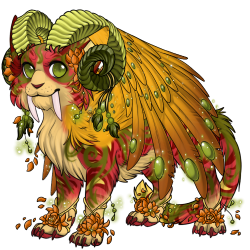 Magic Snapdragon Zolnixi
Edited By Junco on 6/17/2022 at 7:46 PM.
Hiraeth
Level 75
Crystalline Cleaver
Joined: 7/14/2015
Threads: 179
Posts: 2,592
Posted: 6/11/2022 at 11:45 AM
Post #9
Summer 2022
Watermelon Shade Lupora (revamp)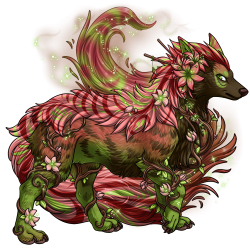 Sunset Seclusion Aeridini



Sunset Dreams Nephini (resubmit)



Popsicle Sands Kelpari (swap/revamp)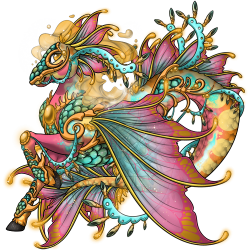 Atlantic Depths Faelora



Thermal Vent Ferrikki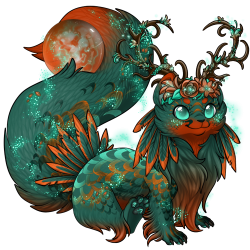 Watermelon Smoothie Vulnyx (lupora swap)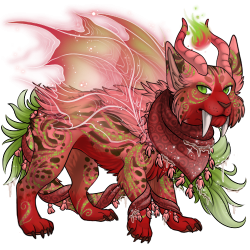 Sunset Solace Ryori (neph swap)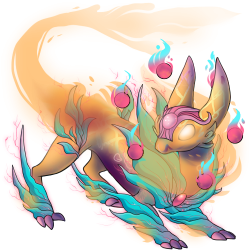 Beach Vibing Bulbori (kelp swap)



Sunset Seclusion Zolnixi (aeri swap)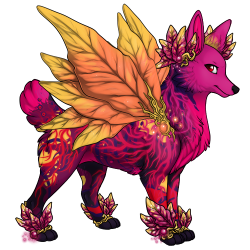 Fading Firework Puffadore (aeri swap)

Edited By Hiraeth on 7/7/2022 at 8:57 PM.
Faeyla
Level 75
Gingerbread Architect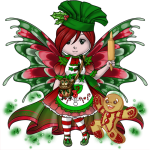 Joined: 10/11/2014
Threads: 31
Posts: 1,118
Posted: 6/11/2022 at 11:45 AM
Post #10
Bonfire Bulbori



Grapevine Kelpari



Poppy Lunemara



Summer Heat Lupora (reworked)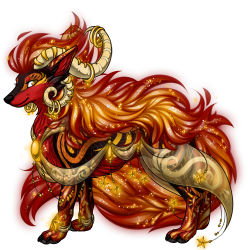 Sunlit Forest Nephini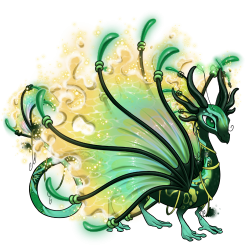 Campfire Nytekrie (resubmit)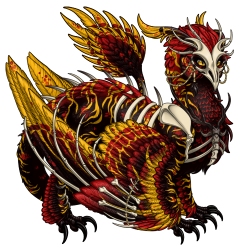 Desert Oasis Puffadore (reworked)



Tropical beach Qitari



Sunflower Ryori



Tropical beach Sylvorpa

Edited By Faeyla on 6/16/2022 at 1:35 PM.
Go to Page:
1, 2, 3... 14, 15, 16
Go to Top
This Page loaded in 0.136 seconds.
Terms of Service | Privacy Policy | Contact Us | Credits | Job Opportunities




© Copyright 2011-2022 Sylestia Games LLC.
All names and logos associated with Sylestia are Trademarks of Sylestia Games LLC.
All other trademarks are the property of their respective owners.
For questions, comments, or concerns please email at Support@Sylestia.com.