Overview
Stables
Hatchery
Inventory
Wardrobe
Referrals
Settings
Seasonal Festival
World Map
Generator
Breeding Grounds
Nurturing Grounds
Party
Task Log
Mission Log
Quest Log
Themed Pet Codex
Player Trades
Trade Broker
Currency Exchange
Eggling Auction
Pick A Door
Official Games
Un-Official Games
Jinxie's Jamboree
Festival Shop
Diamond Shop
Avatar Shop
Scale Shop
Inbox
Forums
Community Polls
Advanced Search
July 5th, 2022

103 Online
11:50 AM
Advanced Search




Active Players on Sylestia
Category
Total
Yesterday
Players
3,382
509
Sylestia Pet Data
Category
Total
Yesterday
Pets
7,159,512
2,011
Generated
547,864
284
Captured
1,070,608
187
Bred
5,541,028
1,540
Statistics updated daily at midnight
Recent Announcements
Thread
Posted
Patriotic Event Pet Tr.. Jul 1 Patriotic Event Overvi.. Jul 1 Change to Pet Public S.. Jun 8 Spring Festival Pet Tr.. May 14 Spring Festival Overvi.. May 14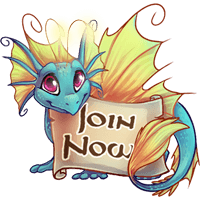 Forum Index > Games, Contests, and Giveaways > Pride Month Raffle!
Page 2
1, 2, 3
Go to Page:
Author
Thread Post
Ssaxolotl
Level 18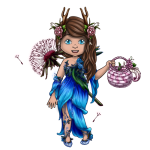 Joined: 5/21/2022
Threads: 10
Posts: 95
Posted: 6/7/2022 at 10:10 AM
Post #11
most of my friends are LGBTQIA+ and i am still questioning (i might be bi but in not sure yet).
anyways this raffle is amazing.
Ender
Level 75
The Sweet Tooth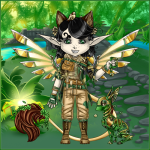 Joined: 9/19/2017
Threads: 40
Posts: 443
Posted: 6/15/2022 at 4:30 PM
Post #12
A longtime friend of mine recently came out as bisexual! I was so pleasantly surprised to hear about his new boyfriend. We're so much closer now that we know we have that in common, and we've had lovely conversations about how fortunate we are to be part of the LGBT+ community. I love the special solidarity and connection I feel with all my LGBT+ friends <3
Typicalannamarie
Level 75
High Druid
Joined: 12/26/2021
Threads: 9
Posts: 63
Posted: 6/17/2022 at 10:27 AM
Post #13
I love that you're doing this!
It's so much fun!

I still haven't really owned the fact that I'm bi, publicly per say (and I don't know how necessary it is, yet, really), but I have been able to have some really nice interactions with some friends who I've told recently, all of whom were very supportive, and even a few family members.

However, one of my favourite things is how many of my friends who I grew up and/or went to university with have come out as one thing or another in the last five or so years - we all grew up in an environment where it wasn't really safe or normal to own who we were, and seeing so many of my friends get to be free to be who they are and love who they want to love, many of them getting married, in recent years has been one of the most delightful things to experience.

I'm glad our background didn't hold them back - I'm glad the things *I* subscribed to back then didn't come between us - and I'm glad we all got to get out of that place and learn to just love ourselves and each other like we were meant to.
Alexanderc489
Level 67
Sergeant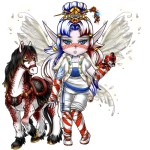 Joined: 5/11/2022
Threads: 2
Posts: 26
Posted: 6/18/2022 at 3:18 PM
Post #14
my best story is also the saddest. last October right before my birthday I met my boyfriend. he was visiting my college campus for a memorial for a classmate of mine that he met there the previous year. we both kinda stuck out like a sore thumb so i just hung around him kuz duh he's super cute lol. i only really felt 100% confident in my attraction tho after he talked to the janitor who i was friends with. we went on our first date the next day and had fun.

fast forward to now and he has lost his mom several months ago, but we've been taking care of each other as much as we can, and he has gotten me through so many things that i couldn't handle by myself. Lately he is helping me through Fibroids which has made me really confused about how to go forward with the plans i have for my body like reassignment surgery and kids. I'm grateful to him for always respecting my body and my choices. he always finds a way to remind me that im the best man i can be under the circumstance's life gave me.

if i win a raffle pet i hope i get the trans flag but im not picky!
Mythnomer
Level 75
Omniscient Gardener
Joined: 6/2/2018
Threads: 25
Posts: 355
Posted: 6/18/2022 at 3:40 PM
Post #15
I am an ally and have had many wonderful interactions and friendships within the community. My best I think though is also my proudest ( as a mom). My son started dating his partner while in early high school. The partner is ace, which he was perfectly comfortable with. After the partner got into their 20's they accepted that they were a trans male. M ( my son) , told him it didn't matter, that he loved their soul. He tells people that he had a girlfriend for 10 years and now he gets to have a boyfriend. Myself I absolutely adore S ( the partner) and do my best to be supportive ( bought his first pair of boxers ( batman of course), and S has helped me navigate my daughter's searching ( she is pan and is not sure where she fits on the gender spectrum). I really don't know what I would do without his insight. He is part of the family and that is all that does and should matter.
Zekotan
Level 75
Frosty Hands
Joined: 12/27/2014
Threads: 20
Posts: 394
Posted: 6/20/2022 at 1:15 PM
Post #16
2 months ago my mother-in-law Lisa got the green light to tell me and my husband that one of her bio children would be coming out as a trans female and was planning to begin hormone therapy. I was really happy for them and offered to take her and her fianc shopping for a few new outfits when they come down in July. Lisa was glad to know we accepted him becoming a she and thought the shopping trip would be a good idea. She promised to let her know and would get back to me on it. She and her fianc are super excited and are looking forward to it, and I am glad I get to be there for her on her journey.

Unrelated but it could become something later, my husband and both of my boys love painting their nails and I help them do it every chance I get. My husband has longer hair than me and asks me to brush and braid it for him and it is so very cute. I also let my boys play with my small heels when I am close to them (don't want them twisting an ankle). I support them being who they are and just want them to be happy and healthy.
Weirdghostt
Level 53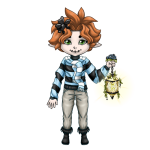 Joined: 6/10/2022
Threads: 2
Posts: 49
Posted: 6/20/2022 at 7:46 PM
Post #17
My most positive experience isnt that special, but it felt really good to me. Im an agender person, but I usually present kind of feminine, so Im very used to maam and miss and occasionally sir. It was a person Ive never met, and Im sure they were just using they/them as default, they had told someone youre in their way ( referring to me ) and it just felt great. Usually people assume Im a girl because of the way I dress, sometimes they think Im a boy, but it was just so nice that for once, someone didnt just guess.
Sashiku
Level 47
Joined: 5/21/2017
Threads: 9
Posts: 130
Posted: 6/20/2022 at 9:19 PM
Post #18
One of my best friends is trans. We've been friends for years now, and I've had so much fun picking out clothes together with her, and even sending her some clothes I thought were her style. She is honestly one of the most honest and trustworthy people I know, and I'm really glad she was able to confide in me. Nowadays I have many LGBTQIA+ friends, and I myself came out as nonbinary and Ace 3ish years ago. I have met peole near me who also identify as part of the community, and so now we're all in the same group and we meet up once a week. :D I'm really happy to be who I am and I'm glad I'm not alone.
Bumblebird
Level 72
The Perfectionist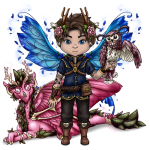 Joined: 5/18/2022
Threads: 9
Posts: 70
Posted: 6/23/2022 at 4:18 PM
Post #19
I'd like to enter! Mines not as long as most people here but there was a small event happening today and nobody misgendered my friend :) I was happy for them, and I hope they were happy too.
Toby
Level 74
The Tender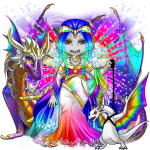 Joined: 2/16/2017
Threads: 49
Posts: 3,915
Posted: 6/24/2022 at 3:20 AM
Post #20
I'm gonna have my positive story be a bit short, but I've been out to my immediate family for over a year, and they've all accepted me. Even the ones I thought wouldn't. They don't always get it right, but they try their best, never misgender me maliciously, accept corrections with grace, and are continuously improving. I know they have my back now. There's not much more I could ask for.
Go to Page:
1, 2, 3
Go to Top
This Page loaded in 0.031 seconds.
Terms of Service | Privacy Policy | Contact Us | Credits | Job Opportunities
© Copyright 2011-2022 Sylestia Games LLC.
All names and logos associated with Sylestia are Trademarks of Sylestia Games LLC.
All other trademarks are the property of their respective owners.
For questions, comments, or concerns please email at Support@Sylestia.com.