Overview
Stables
Hatchery
Inventory
Wardrobe
Referrals
Settings
Seasonal Festival
World Map
Generator
Breeding Grounds
Nurturing Grounds
Party
Task Log
Mission Log
Quest Log
Themed Pet Codex
Player Trades
Trade Broker
Currency Exchange
Eggling Auction
Pick A Door
Official Games
Un-Official Games
Jinxie's Jamboree
Festival Shop
Diamond Shop
Avatar Shop
Scale Shop
Inbox
Forums
Community Polls
Advanced Search
July 5th, 2022

106 Online
11:09 AM
Advanced Search




Active Players on Sylestia
Category
Total
Yesterday
Players
3,382
509
Sylestia Pet Data
Category
Total
Yesterday
Pets
7,159,512
2,011
Generated
547,864
284
Captured
1,070,608
187
Bred
5,541,028
1,540
Statistics updated daily at midnight
Recent Announcements
Thread
Posted
Patriotic Event Pet Tr.. Jul 1 Patriotic Event Overvi.. Jul 1 Change to Pet Public S.. Jun 8 Spring Festival Pet Tr.. May 14 Spring Festival Overvi.. May 14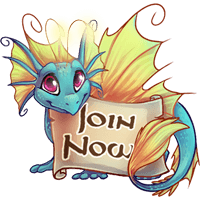 Forum Index > Games, Contests, and Giveaways > Hatchery Sale
Page 1
1, 2, 3
Go to Page:
Author
Thread Post
Bookworm2017
Level 61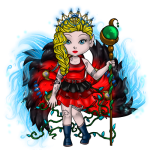 Joined: 7/3/2016
Threads: 7
Posts: 286
Posted: 5/17/2022 at 2:43 PM
Post #1
Adolescent Hatchery Sale
I need money to buy a new tab so I'm going to be selling adolescents from my hatchery. Themed pets are 50g. Regular pets are 10g.

I am also going to accept requests for breeding. If you want a certain pair bred or have a sylesti that you want to breed with one of my adults, just let me know and I can set it up.

Ping me and use this format.
User ID
Which pet you would like
Edited By Bookworm2017 on 5/24/2022 at 4:16 PM.
Bookworm2017
Level 61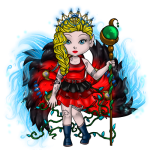 Joined: 7/3/2016
Threads: 7
Posts: 286
Posted: 5/26/2022 at 9:40 PM
Post #2
Ping
Snowyj
Level 71
Master Egg Hunter
Joined: 5/21/2022
Threads: 3
Posts: 28
Posted: 5/26/2022 at 11:16 PM
Post #3
User ID: 156950
Which pet you would like:
https://www.sylestia.com/view/pets/?petid=7026345
https://www.sylestia.com/view/pets/?petid=7042007
Angelrose17
Level 69
The Perfectionist
Joined: 5/21/2022
Threads: 2
Posts: 70
Posted: 5/26/2022 at 11:30 PM
Post #4
User ID: 156948

Pets:
https://www.sylestia.com/view/pets/?petid=7036153
https://www.sylestia.com/view/pets/?petid=7036152
https://www.sylestia.com/view/pets/?petid=7043207
https://www.sylestia.com/view/pets/?petid=7043318
https://www.sylestia.com/view/pets/?petid=7041822
https://www.sylestia.com/view/pets/?petid=7026370
https://www.sylestia.com/view/pets/?petid=7039230
https://www.sylestia.com/view/pets/?petid=7039224
Bookworm2017
Level 61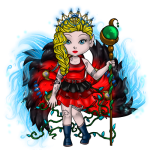 Joined: 7/3/2016
Threads: 7
Posts: 286
Posted: 5/27/2022 at 4:40 AM
Post #5
They are set up for you
Bookworm2017
Level 61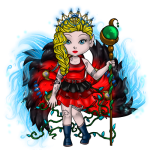 Joined: 7/3/2016
Threads: 7
Posts: 286
Posted: 5/27/2022 at 4:41 AM
Post #6
Im sorry but the Lupora has already been claimed but I set the rest up for you. If you would like I can breed you one
Angelrose17
Level 69
The Perfectionist
Joined: 5/21/2022
Threads: 2
Posts: 70
Posted: 5/27/2022 at 5:01 AM
Post #7
Thank you! Could I grab this one as well please?

As for the Lupora, I would love one to be bred! Was it claimed in the above post? I noticed there was two almost identical and the one I picked is still in the hatchery, so just curious :)

User ID: 156948

Pets:
https://www.sylestia.com/view/pets/?petid=7036143
Bookworm2017
Level 61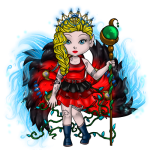 Joined: 7/3/2016
Threads: 7
Posts: 286
Posted: 5/27/2022 at 5:40 AM
Post #8
I apologize it was similar but not the same one. I set both of them up for you. If you want anymore bred or anything just let me know
Angelrose17
Level 69
The Perfectionist
Joined: 5/21/2022
Threads: 2
Posts: 70
Posted: 5/27/2022 at 5:59 AM
Post #9
Thank you so much! I actually would love a breeding of the two Lupora adults to try for a female! :)
Snowyj
Level 71
Master Egg Hunter
Joined: 5/21/2022
Threads: 3
Posts: 28
Posted: 5/27/2022 at 7:22 AM
Post #10
Thank you :D
Go to Page:
1, 2, 3
Go to Top
This Page loaded in 0.038 seconds.
Terms of Service | Privacy Policy | Contact Us | Credits | Job Opportunities
© Copyright 2011-2022 Sylestia Games LLC.
All names and logos associated with Sylestia are Trademarks of Sylestia Games LLC.
All other trademarks are the property of their respective owners.
For questions, comments, or concerns please email at Support@Sylestia.com.