Home
Overview
Stables
Hatchery
Inventory
Wardrobe
Referrals
Settings
Seasonal Festival
World Map
Generator
Breeding Grounds
Nurturing Grounds
Party
Task Log
Mission Log
Quest Log
Themed Pet Codex
Player Trades
Trade Broker
Currency Exchange
Eggling Auction
Pick A Door
Official Games
Un-Official Games
Jinxie's Jamboree
Festival Shop
Diamond Shop
Avatar Shop
Scale Shop
Inbox
Forums
Community Polls
Advanced Search
December 9th, 2022

152 Online
12:09 AM
Advanced Search




Active Players on Sylestia
Category
Total
Yesterday
Players
3,279
692
Sylestia Pet Data
Category
Total
Yesterday
Pets
7,465,200
2,285
Generated
580,115
284
Captured
1,105,203
115
Bred
5,779,840
1,886
Statistics updated daily at midnight
Recent Announcements
Thread
Posted
PSA: Harassment and Bu.. Dec 5 2022 Stocking Stuffer Dec 1 2022 Advent Calendar Dec 1 New Feature: Trait Ext.. Nov 22 Black Friday Extravaga.. Nov 22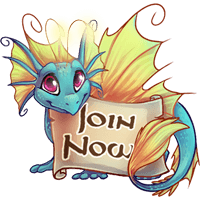 Forum Index > Official Games and Contests > 2022 Spring Festival - Sylesti Scavenger...
Page 11
1, 2, 3... 9, 10, 11
Go to Page:
Author
Thread Post
Krinadon
Level 75
Guardian of the Realm
Site Administrator
Joined: 12/17/2012
Threads: 990
Posts: 13,895
Posted: 6/16/2022 at 3:38 PM
Post #101
1st Place

Winner(s): Buttersmultiverse, Evilnapkin, Ksng, Littlemidna, Shadowized, Silverstream616, Smitten, Torey, Wonderfulwander, Zekotan

Prize(s): Free Stable, [Peerless Avatar Token] x1, 3-Visible Spring Festival Themed Pet of Choice (2-Vis if Majestic) OR Garden Seed of Choice, [Premium Fertilizer Bag] x2, [Box of Gardening Supplies] x1, [Large Basket of Enrichments] x10


Participants
With 20 Completed Tasks

Prize(s): Title: Master Sylestiologist, [Bag of Miracle Grow] x1, [Majestic Seed Pouch] x1, [Premium Fertilizer Bag] x2, [Large Basket of Enrichments] x5


Participants
With 15+ Completed Tasks

Prize(s): Title: Sylestiologist, [Fabled Seed Pouch] x1, [Premium Fertilizer Bag] x1, [Large Basket of Enrichments] x5, [Decorated Eggs] x500


Participants
With 10+ Completed Tasks

Prize(s): Title: Amateur Sylestiologist, [Mystery Seed Pouch] x1, [Regular Fertilizer Bag] x1, [Large Basket of Enrichments] x5, [Decorated Eggs] x500
Go to Page:
1, 2, 3... 9, 10, 11
Go to Top
This Page loaded in 0.019 seconds.
Terms of Service | Privacy Policy | Contact Us | Credits | Job Opportunities




© Copyright 2011-2022 Sylestia Games LLC.
All names and logos associated with Sylestia are Trademarks of Sylestia Games LLC.
All other trademarks are the property of their respective owners.
For questions, comments, or concerns please email at Support@Sylestia.com.