Overview
Stables
Hatchery
Inventory
Wardrobe
Referrals
Settings
Seasonal Festival
World Map
Generator
Breeding Grounds
Nurturing Grounds
Party
Task Log
Mission Log
Quest Log
Themed Pet Codex
Player Trades
Trade Broker
Currency Exchange
Eggling Auction
Pick A Door
Official Games
Un-Official Games
Jinxie's Jamboree
Festival Shop
Diamond Shop
Avatar Shop
Scale Shop
Inbox
Forums
Community Polls
Advanced Search
May 25th, 2022

166 Online
11:34 AM
Advanced Search




Active Players on Sylestia
Category
Total
Yesterday
Players
3,245
587
Sylestia Pet Data
Category
Total
Yesterday
Pets
7,072,065
3,004
Generated
536,130
288
Captured
1,057,487
537
Bred
5,478,448
2,179
Statistics updated daily at midnight
Recent Announcements
Thread
Posted
Spring Festival Pet Tr.. May 14 Spring Festival Overvi.. May 14 Ancient Temple - The 4.. May 8 Diamond Shop Update Apr 18 Regarding Frequent Log.. Apr 18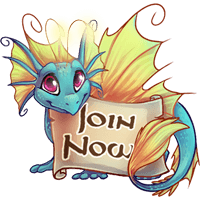 Forum Index > Q&A (Newbie Friendly) > How to unlock the Lost Grove?
Page 1
Author
Thread Post
Ingenuity
Level 69
Majestic Brewmistress
Joined: 11/21/2021
Threads: 6
Posts: 56
Posted: 3/18/2022 at 9:09 AM
Post #1
I think the previous Event's dungeon was the Lost Grove (?) and the current Event's dungeon is once again the Lost Grove. I can't access that area yet so I'm missing out on a lot of fun, adventure, loot and possibly trappable Event Themed pets.

So how do I unlock the Lost Grove?

~Ariel
Edited By Ingenuity on 3/18/2022 at 9:12 AM.
Sakina
Level 75
Snow Wars Champion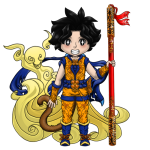 Joined: 12/17/2012
Threads: 50
Posts: 2,338
Posted: 3/18/2022 at 1:01 PM
Post #2
The LG is the current end game content. So first you have to complete all the existing story line quests. Once youve done so all you need to do is talk to the Princess in Ethernia. Heres the guide.
Jakecastaway
Level 66
The Artistic
Joined: 3/6/2016
Threads: 11
Posts: 196
Posted: 5/14/2022 at 7:27 PM
Post #3
like Sakina said the lost grove is end-game stuff. The event areas are similarly set up but they aren't connected to the lost grove. if you go to the "explore" tab and then the "seasonal festival" area there will be a section titled, "*name of the festival* Festival Exploration Zeone" it's usually the first section. that's how you explore the event area, hope that helps
UntitledPrince
Level 75
Collector of Souls
Joined: 9/23/2021
Threads: 98
Posts: 1,241
Posted: 5/14/2022 at 7:48 PM
Post #4
Here's a direct link to the current event explore zone that Jake described: https://www.sylestia.com/explore/newzone/?zone=astrylsmeadow#explorewindow

That's where you can find your fun, adventure, loot, and trappable event themed pets (:

The four seasonal festivals all have their own explore zone like that. Some of the other smaller events like the fortune festival and the week of love have event stuff that happens in the Lost Grove, but not this event. Hope that helps!
Go to Top
This Page loaded in 0.016 seconds.
Terms of Service | Privacy Policy | Contact Us | Credits | Job Opportunities
© Copyright 2011-2022 Sylestia Games LLC.
All names and logos associated with Sylestia are Trademarks of Sylestia Games LLC.
All other trademarks are the property of their respective owners.
For questions, comments, or concerns please email at Support@Sylestia.com.