Overview
Stables
Hatchery
Inventory
Wardrobe
Referrals
Settings
Seasonal Festival
World Map
Generator
Breeding Grounds
Nurturing Grounds
Party
Task Log
Mission Log
Quest Log
Themed Pet Codex
Player Trades
Trade Broker
Currency Exchange
Eggling Auction
Pick A Door
Official Games
Un-Official Games
Jinxie's Jamboree
Festival Shop
Diamond Shop
Avatar Shop
Scale Shop
Inbox
Forums
Community Polls
Advanced Search
July 5th, 2022

139 Online
5:52 PM
Advanced Search




Active Players on Sylestia
Category
Total
Yesterday
Players
3,382
509
Sylestia Pet Data
Category
Total
Yesterday
Pets
7,159,512
2,011
Generated
547,864
284
Captured
1,070,608
187
Bred
5,541,028
1,540
Statistics updated daily at midnight
Recent Announcements
Thread
Posted
Patriotic Event Pet Tr.. Jul 1 Patriotic Event Overvi.. Jul 1 Change to Pet Public S.. Jun 8 Spring Festival Pet Tr.. May 14 Spring Festival Overvi.. May 14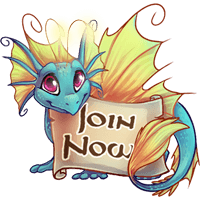 Forum Index > Official Games and Contests > 2022 Fortune Festival - Create a Lucky P...
Page 1
1, 2, 3... 10, 11, 12
Go to Page:
Author
Thread Post
Faiona
Level 75
Nature Walker
Site Administrator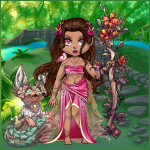 Joined: 12/17/2012
Threads: 437
Posts: 4,600
Posted: 3/17/2022 at 6:56 PM
Post #1
Create a Lucky Pair

Rules

No Reserving Posts

1. Visit the Generator and create your own Sylesti 'Lucky Pair'. You can choose any species.

2. You must submit exactly two pets of the same species.

3. You must post Sylestia's image URL of the pets that you created. If you do not, you will not qualify to win.

A Player Guide on How to Obtain Image URLs

4. Each pet must have NO MORE than 6 Trait Points. Using more than 6 Trait Points will disqualify you from this contest. You can easily confirm how many Trait Points your pets have by looking at this section on the Generator:

5. You cannot select any Restricted Traits for your pets. Restricted Traits are traits that appear in the list as Red Text. This excludes "Lucky Dust", which is permissible.

6. Please do not steal or use other players' designs. You must create these designs on your own. Blatant copying of other players' designs will disqualify you from winning and may even ban you from future Forum Games. Please create your own designs.

7. The due date for submitting your entry is by the end of the Festival. Check the Festival Overview thread for when the official end date will be. Please note, the end date may change so you may end up with more time.


Prizes

Everyone who participates will be added to a drawing where the winner will have their Lucky Pair generated and given to them!

Have fun and enjoy!
Limor
Level 72
The Kind-Hearted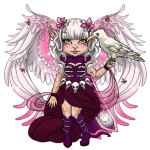 Joined: 7/5/2016
Threads: 288
Posts: 19,037
Posted: 3/17/2022 at 7:01 PM
Post #2
-- Sowen: My Lucky Black Cat --
Based on my black cat who passed away two years ago. He looked a little brown in the sunlight and was just the sweetest cat i've ever had. Used to follow me around whenever I was outside and sleep in my room most nights.

Edited By Limor on 3/17/2022 at 7:11 PM.
CeruleanCrow
Level 75
High Warlord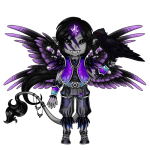 Joined: 2/23/2017
Threads: 82
Posts: 1,674
Posted: 3/17/2022 at 7:04 PM
Post #3
G O L D
====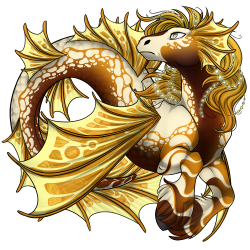 Zolnixi
Level 65
Majestic Green Thumb
Joined: 7/3/2020
Threads: 43
Posts: 1,723
Posted: 3/17/2022 at 7:11 PM
Post #4

Leprechaun's Gold

Edited By Zolnixi on 3/17/2022 at 7:12 PM.
Arcaneapathy
Level 70
The Artistic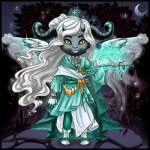 Joined: 11/13/2018
Threads: 34
Posts: 457
Posted: 3/17/2022 at 7:12 PM
Post #5
Faerie Ring Ryori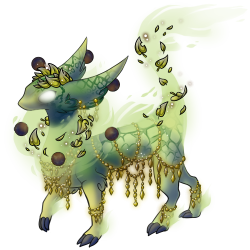 Moonwatcher333
Level 75
Guardian
Joined: 2/16/2021
Threads: 6
Posts: 265
Posted: 3/17/2022 at 7:25 PM
Post #6
~ Enchating Clover ~


Leah9531
Level 57
Fancy Pants
Joined: 2/10/2021
Threads: 67
Posts: 456
Posted: 3/17/2022 at 7:25 PM
Post #7
P

ot Of Gold Zolnixi

~~~~~~~~~~~~~~~~~~~~~~~~~~~~~~~~~~~~~~~~~~~~~~~~~~~~~~~~~~~~~~~~~~~~~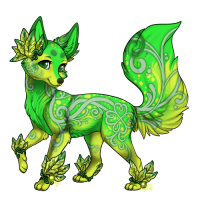 Edited By Leah9531 on 3/17/2022 at 7:44 PM.
Entr0py
Level 75
Enchanted Explorer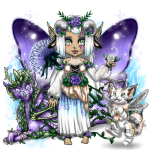 Joined: 1/2/2014
Threads: 165
Posts: 1,829
Posted: 3/17/2022 at 7:26 PM
Post #8
Celtic Meadows pair <3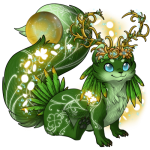 Reneerenee16
Level 75
The Kind-Hearted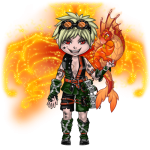 Joined: 5/29/2015
Threads: 125
Posts: 1,782
Posted: 3/17/2022 at 7:35 PM
Post #9
Clover Patch Vorpa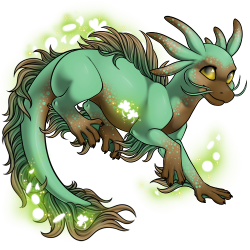 Edited By Reneerenee16 on 3/17/2022 at 7:37 PM.
EvilNapkin
Level 75
Grand Protector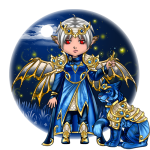 Joined: 12/16/2020
Threads: 31
Posts: 249
Posted: 3/17/2022 at 7:36 PM
Post #10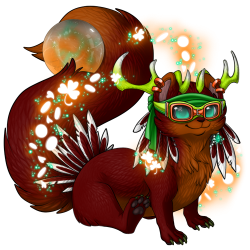 Edited By EvilNapkin on 3/20/2022 at 10:02 AM.
Go to Page:
1, 2, 3... 10, 11, 12
Go to Top
This Page loaded in 0.034 seconds.
Terms of Service | Privacy Policy | Contact Us | Credits | Job Opportunities
© Copyright 2011-2022 Sylestia Games LLC.
All names and logos associated with Sylestia are Trademarks of Sylestia Games LLC.
All other trademarks are the property of their respective owners.
For questions, comments, or concerns please email at Support@Sylestia.com.