Overview
Stables
Hatchery
Inventory
Wardrobe
Referrals
Settings
Seasonal Festival
World Map
Generator
Breeding Grounds
Nurturing Grounds
Party
Task Log
Mission Log
Quest Log
Player Trades
Trade Broker
Currency Exchange
Eggling Auction
Pick A Door
Official Games
Un-Official Games
Jinxie's Jamboree
Festival Shop
Diamond Shop
Avatar Shop
Scale Shop
Inbox
Forums
Community Polls
Advanced Search
January 27th, 2022

77 Online
5:42 AM
Advanced Search




Active Players on Sylestia
Category
Total
Yesterday
Players
3,446
623
Sylestia Pet Data
Category
Total
Yesterday
Pets
6,852,500
2,036
Generated
527,814
199
Captured
1,035,793
80
Bred
5,288,893
1,757
Statistics updated daily at midnight
Recent Announcements
Thread
Posted
2022 Official Changelo.. Jan 3 Winter Festival Pet Tr.. Dec 23 Winter Festival Overvi.. Dec 18 Sylestia's 9th Ann.. Dec 17 Site Downtime - 12/6 @.. Dec 6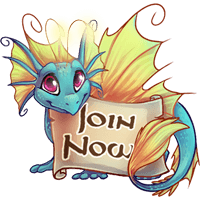 Forum Index > Suggestion Box > The Issues with Themes
Page 5
1, 2, 3, 4, 5
Go to Page:
Author
Thread Post
Anemochory
Level 75
Snow Wars Veteran
Joined: 8/29/2016
Threads: 149
Posts: 1,388
Posted: 1/12/2022 at 10:01 PM
Post #41
I don't know if I have a whole lot to add to this, unfortunately, but I do just want to say that my favorite species, the Faelora, also suffers from a case of the browns:



Now, I get it. They're deer, deer are brown. But they're also based on plants and flowers, which are very diverse and colorful. I'd like to see more of those themes.
I'll have to go through the themes and find if any look nearly identical, though. I'm not sure if Faes have examples of that.

I'm also a designer whose design was species-swapped. My Rainforest Trail Qitari became the Rainforest Zolnixi.


Now, I don't have the strongest feelings about this, but I do know that if I'd designed the same theme from scratch myself for the Zolnixi, I would have designed it differently. The swapped version with a few changes does lose something in translation.

I do agree that some more transparency would be helpful. Not everyone has the same tastes, but I see designs I love get passed over for designs I honestly feel are rather dull, or not as well-designed in trait interaction.
And I did feel that this fest, with all the admin designs, was surprising. You enter the contest (I always thought they were contests) with the idea there are a certain number of slots to fill, and then apparently the slot can simply not be won by anyone's design at all? No-one this fest that designed a Lighira had theirs chosen.

I love this site, and I love designing themes, and I would like there to be a good way for the players, the collectors, the designers, and the admins to all be happy with theme choices.
Edited By Anemochory on 1/20/2022 at 11:55 AM.
Limor
Level 72
The Kind-Hearted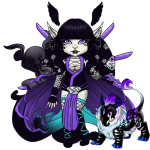 Joined: 7/5/2016
Threads: 284
Posts: 18,948
Posted: 1/13/2022 at 12:39 AM
Post #42
I have noticed a trend with less popular species getting stuck with more browns - and I remember that zol, sticks out to me as one of the design mucked up badly by admins in the recent past
Go to Page:
1, 2, 3, 4, 5
Go to Top
This Page loaded in 0.032 seconds.
Terms of Service | Privacy Policy | Contact Us | Credits | Job Opportunities
© Copyright 2011-2022 Sylestia Games LLC.
All names and logos associated with Sylestia are Trademarks of Sylestia Games LLC.
All other trademarks are the property of their respective owners.
For questions, comments, or concerns please email at Support@Sylestia.com.