Overview
Stables
Hatchery
Inventory
Wardrobe
Referrals
Settings
Seasonal Festival
World Map
Generator
Breeding Grounds
Nurturing Grounds
Party
Task Log
Mission Log
Quest Log
Player Trades
Trade Broker
Currency Exchange
Eggling Auction
Pick A Door
Official Games
Un-Official Games
Jinxie's Jamboree
Festival Shop
Diamond Shop
Avatar Shop
Scale Shop
Inbox
Forums
Community Polls
Advanced Search
October 26th, 2021

45 Online
4:36 AM
Advanced Search




Active Players on Sylestia
Category
Total
Yesterday
Players
3,227
542
Sylestia Pet Data
Category
Total
Yesterday
Pets
6,641,088
2,175
Generated
500,919
8
Captured
1,005,550
106
Bred
5,134,619
2,061
Statistics updated daily at midnight
Recent Announcements
Thread
Posted
Lost Grove Ancient Tem.. Oct 22 Lost Grove Diamond Sal.. Oct 9 Lost Grove Update Sep 26 IP Safeguard Changes Sep 23 Lost Grove Training Gr.. Sep 22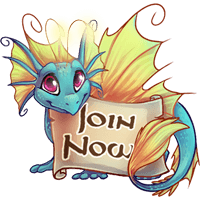 Forum Index > News and Announcements > IP Safeguard Changes
Page 1
Author
Thread Post
Krinadon
Level 75
Guardian of the Realm
Site Administrator
Joined: 12/17/2012
Threads: 910
Posts: 13,014
Posted: 9/23/2021 at 11:23 AM
Post #1
Hey all.

It was brought to my attention that the IP Safeguard feature was still basically left on for people's accounts/new accounts created. However, since our security update early this year, this feature was removed from the Settings page - meaning, nobody has the ability to enable/disable/edit it. Since we have other security measures in place, I have just disabled this safety check from all accounts.

For those wondering what this specifically was, if you had it enabled and you were logged into Sylestia from an IP Address that you did not manually whitelist and then your IP Address changed while logged in... you would get logged out with the error message: "You have been logged out because your IP Address changed. You can adjust this setting or whitelist the following IP Address by visiting your Account Settings."

Since this feature has been removed from the Settings page, there is no way to disable or whitelist IP Addresses anymore. Thus making this feature a potentially very frustrating situation for players. So, as stated above, I manually just disabled this feature for everyone.


If you have any questions/concerns about this, please let me know. Thanks!
Fennimage666
Level 70
Trickster
Joined: 8/19/2019
Threads: 40
Posts: 2,093
Posted: 9/23/2021 at 1:09 PM
Post #2
Cool, thanks Krinadon!
Kittyauthor
Level 70
Trickster
Joined: 5/22/2018
Threads: 69
Posts: 3,122
Posted: 9/23/2021 at 5:32 PM
Post #3
Thank you so much, Krin!
Kaitt
Level 75
Trickster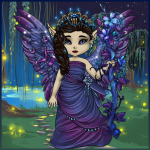 Joined: 4/16/2018
Threads: 133
Posts: 2,929
Posted: 9/23/2021 at 6:00 PM
Post #4
yeah it happened alot when i was signed in on my tablet at home on home wifi and changed to tethered to my phone xD i didnt bother contacting you i just signed back in lol lol
Teefa85
Level 75
Crystalline Cleaver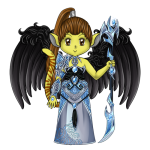 Joined: 1/28/2013
Threads: 9
Posts: 796
Posted: 9/23/2021 at 9:56 PM
Post #5
I should check if it still does that for my house. I just thought because both my laptop and the communal CPU both were on the same IP Address...from what I've been trying to figure out (I don't know a thing about how IP Addresses work, just that they seemed to show the same numbers and they are on the same router). I always have to log out when I'm changing computers since the communal one is on in the morning when I'm getting ready for work and when I get home and settled I use my laptop in my room.
Captharleyc
Level 75
Champion
Joined: 9/2/2015
Threads: 5
Posts: 787
Posted: 9/24/2021 at 6:26 AM
Post #6
I had the same issue Kaitt did; I simply felt it was a hoop to jump through for multiple IP use.
Go to Top
This Page loaded in 0.008 seconds.
Terms of Service | Privacy Policy | Contact Us | Credits | Job Opportunities
© Copyright 2011-2021 Sylestia Games LLC.
All names and logos associated with Sylestia are Trademarks of Sylestia Games LLC.
All other trademarks are the property of their respective owners.
For questions, comments, or concerns please email at Support@Sylestia.com.