Overview
Stables
Hatchery
Inventory
Wardrobe
Referrals
Settings
Seasonal Festival
World Map
Generator
Breeding Grounds
Nurturing Grounds
Party
Task Log
Mission Log
Quest Log
Player Trades
Trade Broker
Currency Exchange
Eggling Auction
Pick A Door
Official Games
Un-Official Games
Jinxie's Jamboree
Festival Shop
Diamond Shop
Avatar Shop
Scale Shop
Inbox
Forums
Community Polls
Advanced Search
June 4th, 2020

120 Online
3:05 AM
Advanced Search
Active Players on Sylestia
Category
Total
Yesterday
Players
5,529
888
Sylestia Pet Data
Category
Total
Yesterday
Pets
5,665,780
2,349
Generated
412,281
319
Captured
875,061
631
Bred
4,378,438
1,399
Statistics updated daily at midnight
Recent Announcements
Thread
Posted
Spring Festival Overvi.. May 23 Mother's Day Diamo.. May 10 Sylestia Job Opportuni.. Apr 23 Nytekrie Revamp Final.. Apr 13 Easter Event Overview Apr 10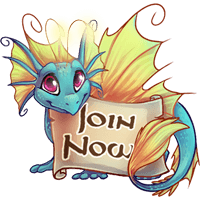 Forum Index > Artwork Trades > pay what you want
Page 1
1, 2, 3, 4, 5
Go to Page:
Author
Thread Post
Octi
Level 60
Joined: 6/8/2017
Threads: 4
Posts: 26
Posted: 8/8/2017 at 1:51 PM
Post #1
im tired trying to get what my art is actually worth on this site. just post your request, i'll draw and send it, you pay what you want. or dont.

im just trying to get a genetic test kit. this is my last ditch attempt. quitting should it fail.

main art blog
furry art
Octi
Level 60
Joined: 6/8/2017
Threads: 4
Posts: 26
Posted: 8/8/2017 at 2:34 PM
Post #2
open

working on
1. Imperium - bust shot - 2k diamonds
2. Seagold - head shot - 2.5 mil gold
Edited By Octi on 8/12/2017 at 10:51 PM.
Shayni
Level 61
Trickster
Joined: 6/2/2017
Threads: 159
Posts: 13,687
Posted: 8/8/2017 at 3:06 PM
Post #3
I'll pay you 5k for a headshot of my avatar.
Octi
Level 60
Joined: 6/8/2017
Threads: 4
Posts: 26
Posted: 8/9/2017 at 2:23 AM
Post #4
here ya go!



you can keep your insulting excuse for a 'payment.'
Edited By Octi on 8/9/2017 at 3:29 AM.
Shayni
Level 61
Trickster
Joined: 6/2/2017
Threads: 159
Posts: 13,687
Posted: 8/9/2017 at 11:02 AM
Post #5
I'm sorry if it's very little to you, but some artists with talent a bit less than yours sell personalized headshots for a thousand or two thousand gold.

Your art is amazing, however, and I give my thanks. It didn't mean to insult it. I just wanted to pay around that amount for art, not pay for your genetic testing kit specifically.

I wasn't able to see your art before- the link wasn't working for me. So this is the first time I've seen your art.

Edit: I'm aware this might be pitiful to you, but I can give you 25k for it if you want.
Edited By Shayni on 8/9/2017 at 2:28 PM.
Imperium
Level 70
Guardian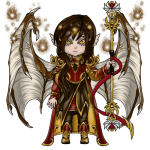 Joined: 8/21/2013
Threads: 318
Posts: 4,538
Posted: 8/9/2017 at 1:14 PM
Post #6
Before I forget. >.< Could I get a bust shot of my avatar please? No rush, since I never really change it.
For 10$ or diamond equivalent.
Genetic test kit will most likely go on sale for 1k diamonds when the summer fest starts at the end of August by the way, so that'd say you 500 diamonds off the usual price. (Just wanted to give a heads up.)

Edit: The art market on this site is awful. You have gorgeous art. Unfortunately, very few players will pay for the time put into good art, which is a bit of a shame since it really isn't as difficult as it's made out to be to make gold on this site.
Edited By Imperium on 8/9/2017 at 1:17 PM.
Shiraishi
Level 60
Warden of Umbra
Joined: 5/1/2017
Threads: 8
Posts: 378
Posted: 8/10/2017 at 6:35 AM
Post #7
People selling for literal pennies (aka 1000 gold) are heavily underselling, which happens because Sylestia has many young users that do not understand art pricing and the fact that art is a luxury that does not have to be cheap for stingy people and those who cannot afford it.
That doesn't mean you can use their lack of knowledge to get free art and get away with it without someone telling you that it's WRONG at some point.
In case it wasn't clear to you, artists spend years on perfecting their craft. And often spend hours on pictures.
Pictures made exactly to commissioner's specification and wishes, that only they will have any form of rights to (aside from the artist) and no one else. If you, for some reason, cannot wrap your head around this.. try going into a tailoring store and expect to pay factory price for a custom tailored piece. I'm sure they'll be happy about that, lol!
So if you cannot pay the artist a respectful price (inform yourself on ACTUAL art markets, it's only a google search away!) do not ask for art. :)
And yes. 25k is absolutely pitiful and another insult.
If links do not work for you.. hey, how about you just ask OP for an alternative? ;) Wouldn't even have cost a penny to do that.
Octi
Level 60
Joined: 6/8/2017
Threads: 4
Posts: 26
Posted: 8/10/2017 at 7:31 AM
Post #8
Sure! Whichever method of payment you prefer. I'm out of town atm 'til Monday so I probably won't be done until some time next week but I do have my tablet with me anyway incase time somehow frees up while I'm here. Ty for the info on the kits btw i had no idea when any deals would be happening next

I noticed not just the art market on the site suffers but just the art community as well for the people in it for the freebies. I personally couldn't imagine going around asking for art without willing to tip at least 100k. I mean thats what i did on gaia before hyperinflation
Octi
Level 60
Joined: 6/8/2017
Threads: 4
Posts: 26
Posted: 8/10/2017 at 8:18 AM
Post #9
Link: https://www.sylestia.com/forums/?thread=49739&page=1#5
Author: Shayni
Time Posted: 8/9/2017 at 11:02 AM
I'm sorry if it's very little to you, but some artists with talent a bit less than yours sell personalized headshots for a thousand or two thousand gold.

Your art is amazing, however, and I give my thanks. It didn't mean to insult it. I just wanted to pay around that amount for art, not pay for your genetic testing kit specifically.

I wasn't able to see your art before- the link wasn't working for me. So this is the first time I've seen your art.

Edit: I'm aware this might be pitiful to you, but I can give you 25k for it if you want.


I was just going to ghost further replies and leave that interaction at what it was but...
"some artists with talent a bit less than yours sell personalized headshots for a thousand or two thousand gold"
"I wasn't able to see your art before- this is the first time I've seen your art"
Ah, the hero the art community needed with the blind 3k overpaying.

I don't care what other artists accept when the standard is a rip off.
if you're going to pay someone that little it's better to not pay them at all. offering such a shoddy price kinda just says "hey i think you're art is bad and virtually useless!" so at that point in time you've proven yourself completely oblivious or unsympathetic to the purpose of this thread unless you legitimately thought I would draw Four Hundred people at 5k per request while spending at least one hour on each when I'm 1.1mil out of 3mil away from a genetic test kit (given gems would go for 1:2000 like they did before independence day event.) That's like 400+ hours and I'd be better off just leaving the site loool.
So if you haven't figured out yet, I wasn't looking for someone to pay for the kit. I wanted to draw a few people for sizeable amounts to get me closer to my goal.
I've been emotionally over this since you first posted hence why i even drew you to begin with so please just hang onto your money and be nice to other artists when the time comes. thanks <3
Octi
Level 60
Joined: 6/8/2017
Threads: 4
Posts: 26
Posted: 8/10/2017 at 8:36 AM
Post #10
holy... my savior. I'm not even joking I read your post after replying to the other 2 first but I didn't want to lose my thoughts on them if i'd continue to read and i figured if your post was against me i'd lose all my train of thought then and there. Dang... I could have withheld on all prior sass because I already had someone slaying for me. Honestly, i wasnt even half way through that post and I was like, 'someone turn on the ac because roasted' That was like 6 points i would have loved to address but didn't have the energy and mental capacity to go about it so concisely haha
I appreciate you
Edited By Octi on 8/10/2017 at 8:39 AM.
Go to Page:
1, 2, 3, 4, 5
Go to Top
This Page loaded in 0.010 seconds.
Terms of Service | Privacy Policy | Contact Us | Credits | Job Opportunities
© Copyright 2011-2020 Sylestia Games LLC.
All names and logos associated with Sylestia are Trademarks of Sylestia Games LLC.
All other trademarks are the property of their respective owners.
For questions, comments, or concerns please email at Support@Sylestia.com.